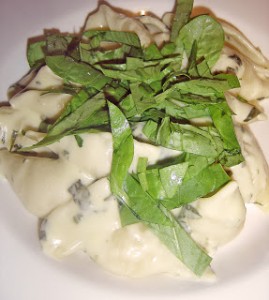 I got my new cookbooks yesterday! Well nearly all of them, just waiting on my King Arthur Flour Cookie Companion as it took a couple of extra days to dispatch. My boyfriend came downstairs and I had books surrounding me and was diligently going through them all post-it noting all the recipes I want to make 🙂 I can't wait to get started making things from them, some seriously awesome recipes!
The downstairs bookshelf is now full of my cookbooks, with all of my boyfriends books having been evicted to upstairs. He moans, but he loves me really 🙂 I always say you can never have too many cookbooks (or spatulas for that matter…) It totally depends on who I'm making something for and what mood I'm in as to what recipe I choose so to have thousands to choose from is the best.
I've been quite busy this week and am more than looking forward to this weekend. My boyfriend isn't working and we're going to spend most of the time doing nothing. He has to pick his parents up from the airport tomorrow night, but apart from that we have nothing planned. The X Factor starts tomorrow so I'll be camped in front of the TV with a face mask and hot chocolate – blissful. It's nice to actually have something to watch on a Saturday night. I think TV companies assume everyone is out on a Saturday night because there's more often than not absolutely nothing on. We're not all party animals! There's nowhere else I'd rather be on a Saturday night than cuddled up on the sofa with my boyfriend.
For today's recipe I've taken a break from all the sweet treats! Don't worry I still have plenty of sweet recipes to post, but I thought I'd post this delicious spinach and feta sauce recipe today, it's really quick to make and has so much flavour, it's amazing!
Serves 2
Ingredients:
> 200g pasta (any type/shape)
> 40g flour
> 40g butter
> 300ml milk
> 200g block of Feta cheese
> 1/2 pack of Spinach, chopped + extra for garnish (optional)
> Salt and Pepper to taste
Method:
> Bring a large saucepan of salted water to the boil and cook pasta to packet instructions.
> Whilst the pasta is cooking, chop your spinach up, rough cut is fine.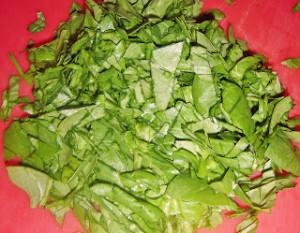 > Place the butter and flour in a large saucepan.
> Place on a low heat to melt the butter into the flour.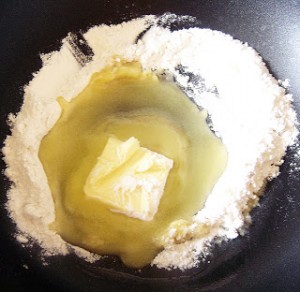 > Stir until all the flour is combined with the butter. It should look like a dough at this stage.
> Gradually pour in the milk, stirring constantly.
> Switch to a whisk and stir until there are no lumps. Crumble in the feta cheese.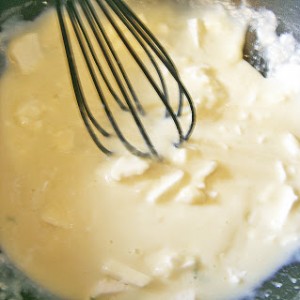 > Whisk until all the cheese is melted and you have a smooth sauce. Add the spinach and allow to wilt down, stirring occasionally. Salt and pepper to taste.
> When the pasta is cooked, drain it and then place it into the sauce. Stir until all pasta is coated.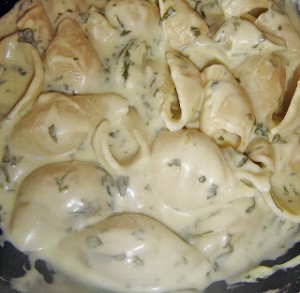 > Serve immediately, garnish with extra spinach if desired.
Enjoy 🙂