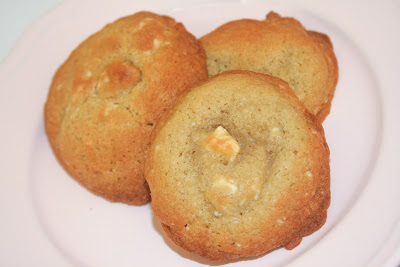 I've just got back from watching the last Twilight film! OMG it's amazzzzzzzing, but I can't believe it's over! What am I going to do?! I'm going to have to re-read the entire series to get my vampire fix and of course drool over Damon Salvatore in The Vampire Diaries.
I won't ruin it for those of you who haven't see it, but there's a twist at the end which even shocked me! Then made me laugh… So I highly recommend it!
My other half has to work again this weekend so I'm home alone 🙁 I love spending time with him and I like time by myself, so I'm fine in the week at Uni and then at home a couple of days alone, but I really like spending my weekends doing either nothing, or something with my boyfriend, it's really hard when he works.
Usually he works all day, evening, night and into the early hours and I don't sleep when he's not here so I end up being shattered too! I have Formula 1 to watch this weekend and I'll be doing some baking and Uni work, maybe not so much Uni work over the weekend, I really think I deserve a couple of days to relax before the Uni slog of Study week starts on Monday.
This week has been awful, my eyes have literally gone square with the amount of time I've spent doing CAD – it's been about 11 hours a day for 3 days and it's still nowhere near finished, just been sent in for a "formative assessment" basically they are going to write a list of everything we've done wrong before final hand in!
I also treated myself to the Bouchon Bakery cookbook! Finally! I've wanted it for so long and I finally gave in and bought it. It's awaiting the post it note treatment in a pile with other books 🙂 I'll probably post it note all the recipes I want to make over the weekend, can't wait!!
A few weeks ago I went to my friend's 40th birthday party and I decided to make her some cookies. I've based the recipe on my Chocolate Chunk Cookies using half bread and half plain flour, I really think that's the magic about these cookies, I've made this recipe loads since I found it and I just can't fault them they are amazing, crispy round the outside and oh so chewy in the middle. I still have more flavour combo's I'm going to do so keep an eye out!
Recipe by Annie, adapted from my Chocolate Chunk Cookies which were adapted from Flour by Joanne Chang
 

Makes 20-24 depending on cookie size
Ingredients:
> 228g butter
> 110g light brown sugar
> 90g caster sugar
> 2 eggs
> 140g plain flour
> 150g strong white bread flour
> 1tsp bicarbonate of soda
> 300g white chocolate (the best you can afford)
Method:
> Don't preheat the oven yet, the dough needs to chill.
> Chop your white chocolate into rough chunks.
> Place the flours and bicarb in a small bowl and place the chocolate chunks on top.
> Toss together until the chocolate is covered in flour.
> Place the butter and sugars in a large bowl or the bowl of your stand mixer.
> Beat the butter until light and fluffy, about 2 minutes.
> Add in the eggs.
> Beat until well combined and smooth.
> Add in the flour and chocolate mix.
> Mix until combined and a dough forms, you may need to finish mixing by hand as the dough is quite stiff.
> Place into a medium sized bowl.
> Cover with clingfilm and then place in the fridge for at least 6 hours, overnight if possible.
> Once chilled, preheat the oven to 180 degrees C and line 2 baking sheets.
> Using a cookie scoop, place balls of dough onto the baking trays, about 2 inches apart.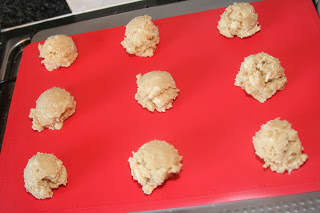 > Place in the oven for 10-12 minutes until lightly golden on the edges, but soft and
slightly underdone in the middle.
> Leave to cool on the trays for about 5 minutes, before transferring to a wire rack to cool completely.
> Once cooled, store in an airtight container for up to 4 days.
Enjoy 🙂
Entered into Thursday's Treasures at Recipes For My Boys and What I Ate Wednesday at Peas and Crayons