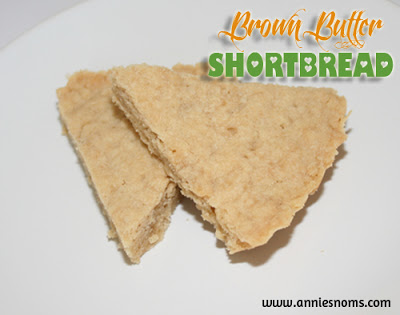 Holiday time is the time for sharing and Peta of Peta Eats is sharing a dozen cookies, some classics and some of her own, from all over the world with us.
I decided to make the Brown Butter Shortbread as shortbread is one of my favourite things to make, I love the buttery taste and the fact they are so crunchy.
Shortbread is really easy to make for something so satisfying when you bite into it! I've recently made plain shortbread (recipe to come soon!) and it was a recipe I hadn't used before, which had a bit of cornflour in. I hadn't thought of using this before, but it gave it a lovely light texture so in future I'll definitely be adding a bit in.
I can't wait to make some more shortbread over the festive season and spend all Christmas eating it! My boyfriend doesn't really like cakes etc, but he loved this brown butter shortbread and ate all of it, it really did taste amazing. I also used brown sugar to add extra caramel flavours and this added to the end product.
I've made a start on all of my Christmas baking and have lots of recipes to post in the coming weeks, I'm very excited to share them with you and to try my hand at loads of new things I've not made before. I intend to spend most of Christmas in the kitchen and the time I'm not in the kitchen sharing my baked goods with friends and family!
It must be Christmas, I've seen the Coca-Cola advert!
Makes 8 segments in a 19cm fluted tin
Recipe from Annie Bell's Baking Bible
 

Ingredients:
> 110g unsalted butter
> pinch of salt
> 50g light brown sugar
> 160g plain flour
Method:
> Don't preheat the oven yet, this dough needs to chill.
> Place the butter in a small saucepan and place it over a low heat. Melt the butter and continue to cook until bubbling and brown, it should smell slightly nutty.
> Pour the butter into a heatproof dish and leave to set slightly, it should have the consistency of softened butter when you use so it will mix easily
> Once the butter is ready, place the butter, salt, sugar and flour in a medium sized bowl and rub the butter and flour together until it resembles breadcrumbs.
> This mixture doesn't form a proper dough as such, it's very crumbly, but do your best to bring it all together in a ball and then wrap it in clingfilm.
> Place in the fridge for at least an hour to chill.
> Once chilled, preheat the oven to 160 degrees C and grease a fluted cake tin.
> Place the dough into the cake tin and press it into the tin. It takes a bit of effort to press it into the tin as it is quite hard, but persevere as it's worth it!
> Score the 8 segments into the shortbread and, using a fork poke holes in each piece.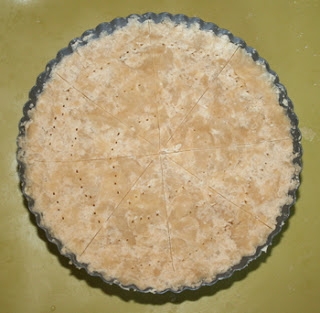 > Place in the oven for about 45 minutes until firm to the touch and lightly golden.
> Make sure you cut the shortbread along the scored lines whilst it is still warm.
> After cutting, place on a wire rack to cool completely.
> Will keep in an airtight container for up to 3 days, but I really doubt it will last that long!! 🙂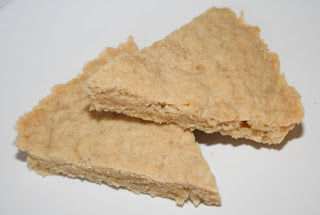 Enjoy 🙂
Entered into Thursday's Treasures over at Recipes For My Boys and Foodie Friends Friday