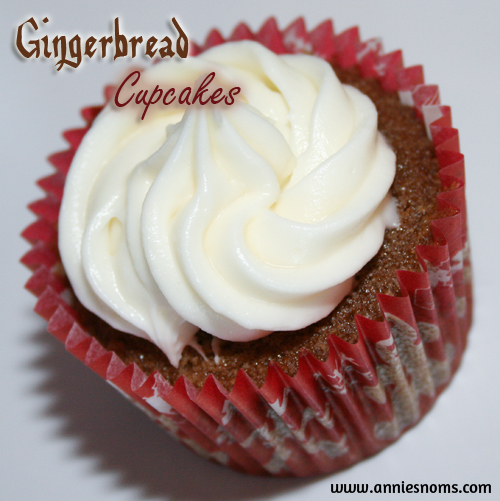 It's December!! My kitchen now constantly smells of mint, cranberries, ginger, nutmeg, cloves… you name it, my kitchen smells of it! I'm stupidly excited about all of my holiday baking and have barely been out of the kitchen, which unfortunately means I haven't been doing an awful lot of Uni work…
I'm at that point where I've had enough and I'm so fed up I just can't be bothered. It will get done, but not until tomorrow.
Now, I may love Christmas, but I don't love busy shops. We went to the supermarket yesterday and it was awful. It was so busy you could barely move and there were loads of people ambling round like we all have all day to do our shopping, when in actual fact we don't. Then there are the noisy amblers, who amble randomly down aisles they don't need and then speak really loudly about the products, picking them up then telling everybody within ear shot some story about the particular products, basically getting in the way… JUST MOVE, I need some Marmite and I don't want to stand there looking and feeling it for 10 hours!
I'm a woman on a mission in the supermarket, I'm in and out as quickly as possible, I have a list, I know exactly what I want and I go straight to it. It becomes quite funny when you come across another person like this. Trolley collisions become frequent as we're all shooting down aisles like a gust of wind. My boyfriend was nearly punted straight up another aisle as someone whizzed out of an aisle! He was miserable and glaring, which there's no need for either so I may have called him something not very nice…
I will now only be going shopping in the dead of the night when sensible people are at home in the warm, so I can get my shopping done in peace and I'll be avoiding town like the plague. After 1st December town becomes off limits. If I need anything, I'll just order it online, much better for my stress levels. 🙂
So yes, I'm incredibly festive and love Christmas, but only at home. I can't wait to go and buy our Christmas tree on the 15th. No point in buying it now as it will be half dead and just a few stalks by Christmas day. I love decorating the tree, it feels properly like Christmas when the tree is up, we got some new decorations in the sales last year so I'm excited to finally use them!
Mind you before the tree goes up, we have to have a domestic in Homebase about which tree we should get and then we have to decide where to move the table to so we can fit the tree in…
Oh well, it will look pretty when it's up 🙂
Since it's nearly Christmas I decided to make Gingerbread Cupcakes because it's not Christmas without Gingerbread OK? These turned out beautifully, a richly spiced dense cake with a smooth cream cheese frosting. Yum is the only work I can use to sum them up.
Makes 12
Recipe for the cupcakes adapted from Martha Stewart's Cupcakes
Ingredients for the cupcakes:
> 3/4 cup plain flour
> 1tbsp ground ginger
> 1tsp ground cinnamon
> Pinch of ground nutmeg
> 1/8tsp ground cloves
> 1 1/2 sticks of butter (170g)
> 3/4 cup caster sugar
> 2 eggs
> 1/2tsp vanilla extract
Ingredients for the frosting:
> 125g full fat cream cheese (I used Philly)
> 50g unsalted butter, softened
> 300g icing sugar, sifted
Method:
> Preheat the oven to 180 degrees C and line your cupcake tray.
> Place the flour and all the spices in a medium sized bowl and stir together until combined.
> Place the butter and sugar in a large bowl or the bowl of your stand mixer.
> Beat until light and fluffy, about 2 minutes.
> Add in the eggs and vanilla and then mix until well combined.
> Add in the flour mix.
> Starting on a low speed, fold in the flour, then turn the mixer up to medium-high and mix until well incorporated and smooth.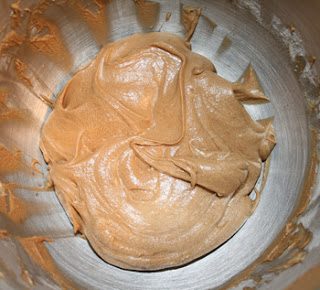 > Split the batter between the cupcakes cases, about 3/4 full.
> Place in the oven for 20-25 minutes until an inserted skewer comes out clean.
> Take out of the cupcake tray as soon as possible to stop the liners peeling away from the cakes and transfer to a wire rack to cool completely.
> Once cooled, make the frosting. This makes enough frosting to pipe the 12 cupcakes.
> Place the butter and cream cheese in a large bowl and cream together until light and fluffy about 2 minutes.
> Add in the sifted icing sugar and then mix until incorporated, start on a slow speed to avoid the icing sugar cloud!
> Fill a piping bag and pipe a swirl onto your cupcakes 🙂
> Will keep in an airtight container in the fridge for up to 3 days.
Enjoy 🙂
Entered into Thursday's Treasures at Recipes For My Boys