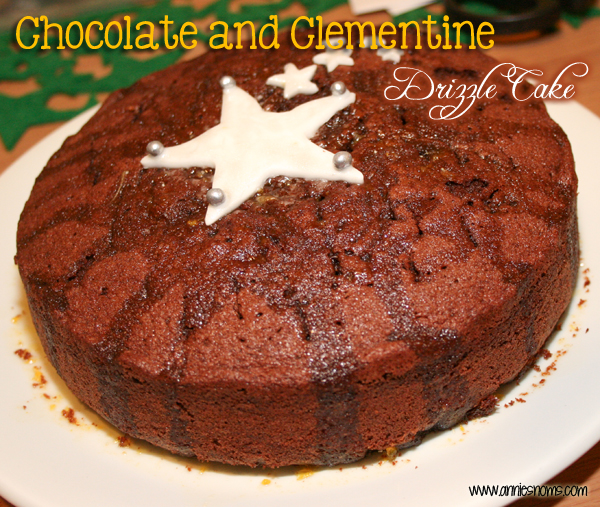 I've finally finished Uni for Christmas 🙂 I know it's not actually going to be much of a break as I have a lot of work to do, but I am not doing anything on Christmas Day or Boxing Day.
I've given in my extenuating circumstance form because of my back and guess how much longer it gives me?
A week.
Yes, One. Week. Hardly worth it, sorry back you don't have time to be bad, I obviously have to live and breathe this course.
I've never had to have extenuating circumstances before, even when my back has been bad I've somehow managed to do all of my work, so I feel really bad about the fact I may need it. Obviously I'm going to so as much as I can and hope I get it done, but I guess it's good that I have it in place in case and am not just going to miss deadlines without a reason.
I can't wait for Christmas Day! Can't wait to cook lunch and see if my boyfriend likes his presents and of course find out what I've got! This is the first year in ages that I don't know what my parents have got me! But I trust them and Mum said she saw it and thought I'd love it, so I'm excited!
Unfortunately there is no surprising my other half. He seems to have this amazing ability to feel a present and know exactly what it is and then tease me telling me he knows what it is and not telling me :@
Most annoying.
Because he also guesses what his presents are and then there's no surprises. I know, I know, I can't stand surprises, but I like to surprise other people…
So anyway, I had some Clementines which needed to be used. I'd spotted a recipe for a Clementine cake a while back and decided that since it's Christmas, I'd add in some cocoa and make this drizzle cake. It was lovely and moist and so easy to make.
Makes one 8 inch cake
Recipe adapted from Recipes From a Normal Mum 

Ingredients for the cake:
> 175g marg
> 200g caster sugar
> Zest of 5 clementines
> 3 eggs
> 3tbsp whole milk
> 150g self raising flour
> 25g cocoa powder
Ingredients for the syrup:
> Juice of 3 clementines
> 50g caster sugar
> A small amount of fondant and some silver balls to decorate (optional)
> 2tbsp royal icing + a tiny amount of water to mix (optional)
Method:
> Preheat the oven to 170 degrees C and grease and line your cake tin.
> Place the butter, sugar and zest into a large bowl or the bowl of your stand mixer and beat until light and fluffy, about 2 minutes.
> Add in the eggs and milk and mix until well combined.
> Sift in the flour and cocoa powder.
> Mix until well combined, about 1 minute on med-high speed.
> Pour into your cake tin and place in the oven for around 45-50 minutes until an inserted skewer comes out clean.
> Once the cake comes out of the oven and has cooled for a few minutes, poke holes in the top with either a skewer or a knife.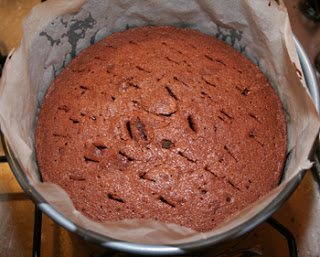 > Leave to cool in the cake tin for 30 minutes before transferring to a wire rack.
> To make the syrup, place the clementine juice and sugar into a small saucepan and place on a low heat. Stir and continue to heat until all the sugar has dissolved, then remove from heat.
> Pour the syrup all over the cake making sure you get as much as possible into the holes, so the cake can soak up the lovely, moist syrup!
> Leave to cool completely before you decorate (if you are).
> I simply rolled out some fondant and cut out some stars, I then stuck them down using royal icing and painted them with some edible glitter. To finish, I added silver balls to the tips of the big star 🙂
> Will keep in an airtight container for up to 3 days.
Enjoy 🙂
Entered into Thursday's Treasures at Recipes For My Boys and Foodie Friends Friday