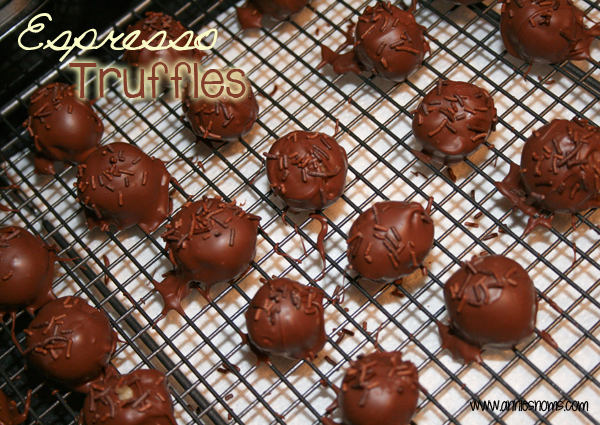 I'M FREEEEEEEEEEEEEEEEEEEE!!!!
Sorry, excuse that slight loss of control…
That's it, I've finished this project, just have to do a CAD presentation and that's it, I have a week off to veg out catching up on 3 seasons of True Blood and then we start a new project, which to be honest, can't be any worse than this one, so I'm looking forward to it.
I ordered a mini doughnut pan last night and I absolutely cannot wait to get started on some mini doughnuts.
Is it just me or are mini things always so cute?!
I also finally bought Baking: From My Home to Yours
 – I've wanted it for so long, it's been on my Amazon wishlist for about a year and I've seen so many recipes on blogs I read made from it, it just sounded so awesome and it hasn't let me down! I sat there with my post it notes marking everything I wanted to make and it's safe to say it looks like I'll be baking my way through about 3/4's of the book!
Everything sounds so delicious, I can't wait to get my bake back on! I'm also planning a few Valentine's Day bakes. I'm not usually one for Valentine's day, I like the idea of it, but it's just become so commercialised, it's a bit ridiculous. I buy my other half a card (last year we bought each other the same one!) but we don't bother with presents or going out anywhere special.
I tell him I love him everyday, so that's not going to change for one day 🙂 Think I'm going to make him some heart shaped pancakes this year though 🙂
I should probably make some cupcakes too as I seem to have about 2000 cupcake liners – I'm just obsessed with buying cute liners!
For Christmas last year (that sounds so bizarre, I think I'm still stuck in 2012!) I made Fudge and three types of truffles, so this year I made Espresso Truffles. I don't like coffee, but these were delicious. I definitely think it's the white chocolate as it takes away the bitterness of the coffee. I ate so many of these!
Recipe from an old magazine, don't know which one – I tore it out!
Makes 36-40 truffles
Ingredients:
> 12oz good quality white chocolate (I used Green & Black's)
> 1/2 cup double cream
> 1/2tsp ground espresso (You probably could use instant, but they won't taste as good)
> 1/2tsp vanilla extract
> 2oz butter
> 12oz good quality milk chocolate, to coat the truffles (I used Green & Black's)
> Chocolate sprinkles, to garnish (optional)
Method:
> Place the white chocolate in a heat proof bowl and melt until smooth. You can do it in the microwave or over a simmering saucepan of water.
> Place the cream, espresso, vanilla extract and butter into a small saucepan.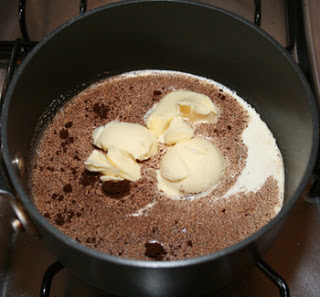 > Over a low heat, stirring continuously, bring to a simmer, do not allow to boil fully. Once done, take off the heat and pour onto the melted chocolate.
> Stir until well incorporated and smooth.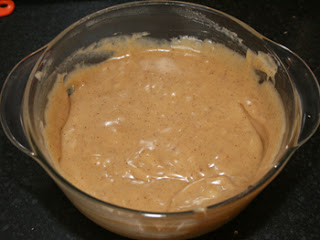 > Place some clingfilm over the mixture, making sure it touches the mixture, to stop a skin forming. Leave to cool for an hour and then place in the fridge for 2 hours.
> A quick warning – white chocolate is really hard to work with. You have to keep washing your hands and make them as cold as possible otherwise the truffles become unworkable and really sticky.
> Have a baking tray lined ready to place the truffles on. Get about a teaspoon of mixture and roll into a ball. (I got 40 one inch truffles)
> Once you've rolled all your truffles, place the baking tray back in the fridge for an hour.
> Once chilled, place the milk chocolate into a heatproof bowl and melt until smooth.
> Using a fork and spoon, dip the truffles into the melted chocolate. Cover the truffle completely and then transfer back onto the baking tray. (Don't do what I did and place them on a wire rack. I though it would stop me having a thick base as the excess chocolate would drip off, but actually they just got stuck)
> Garnish the truffles with chocolate sprinkles if you want, I think it finishes them off nicely 🙂 I would say coat one truffle, then garnish it immediately because if you wait until all the truffles are coated the first few might be too set!
Enjoy 🙂
Entered into What's Cookin' Wednesday at Buns In My Oven, Thursday's Treasures at Recipes For My Boys and Foodie Friends Friday