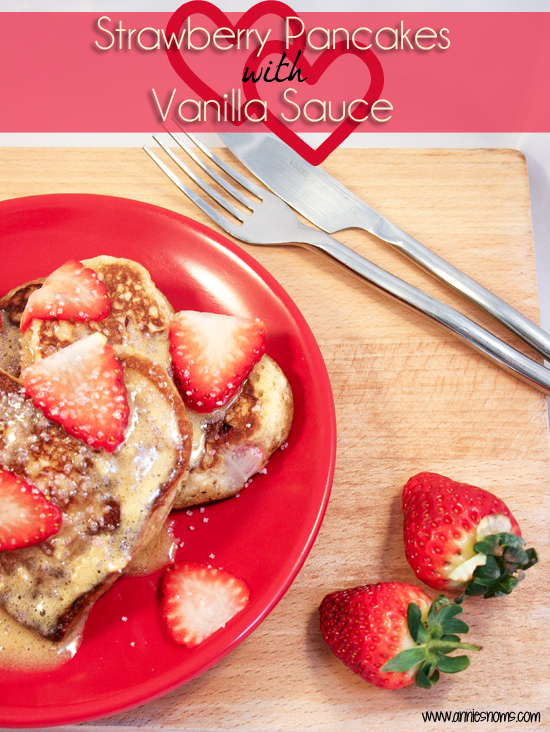 There's probably something you should know about me.
I'm a bookworm.
If I'm on my laptop, I'm reading food blogs, if I'm watching TV and it's pants then I usually have my head in a book or magazine and if I'm in bed, I'm more than likely sitting there reading. Sorry, no 50 shades of grey in my bedroom. Real life, when you have a house and work etc usually means it's not like the movies…
I read a wide variety of things and find loads of things interesting. I like to think I'm quite bright, a huge great classic novel, Shakespeare, Chaucer… they don't scare me.
I also like more light hearted things, I'm a Twi-hard, I've probably read most of the supernatural, young adult books out at the moment and my guilty pleasure is murder mysteries, but where the person who finds all the murders also owns a bakery so you get loads of recipes at the end of the book. (Sheesh, I know! It's a good job I have a kindle, so no-one knows what I'm reading…)
I was always an English kid, not a Maths one. Give me an essay to write over algebra any day.
So, the other day when Uni introduced a new module and said we had to read through some manifestos and then write a report on them, I thought "Finally, something I feel comfortable with"
Oh, I was wrong.
They're just endless words on a page which actually make no sense. I was almost brain dead by the end of reading them, I swear.
I sat there with my trusty highlighter and honestly didn't know what to highlight. I can't even begin to try and annotate them. How I'm going to write a reflection, I've no idea. One of them is called "Dada" – apparently it was a "non-art" which, to me actually makes it pointless, so what's the point of even giving it a name?
I find the history of art interesting, but these manifestos are awful. I really hope the tutor tries to explain some of them as I think we're all a bit stuck at the moment.
So anyway, I decided to be a nice girlfriend and make my boyfriend breakfast – strawberry pancakes to be more precise. I obviously had an ulterior motive, it meant I could share the recipe with you so I did have to photograph it before he could eat it, but these days, that's pretty much a given 🙂 If you don't like pancakes (really, is that anyone?) then seriously, just drink the sauce because it is one of the best things I've ever tasted. I'm sure I would've been sick if I'd eaten the whole pan, but it would've been worth it.
Strawberry Pancakes with Vanilla Sauce
Soft and tender strawberry pancakes, with a gorgeous vanilla sauce.
Ingredients
3/4

cup

plain flour

3

tbsp

caster sugar

1/4

cup

oats

1/2

tsp

baking powder

1/2

tsp

bicarbonate of soda

3/4

cup

+ 2tbsp buttermilk

1

egg white

2

tbsp

vegetable oil

1

cup

diced strawberries,

plus more to garnish (optional)

Butter,

for the skillet

Ingredients for the sauce:

2

tbsp

buttermilk

2

tbsp

caster sugar

2

tbsp

light brown sugar

2

tbsp

butter

1/8

tsp

bicarbonate of soda

1/2

tsp

vanilla extract
Instructions
Preheat the oven to 100 degrees C and place a skillet onto a low heat.

Place the flour, sugar, oats, baking powder and bicarb into a medium sized bowl.

Place the buttermilk, egg white and vegetable oil into a jug and beat together lightly.

Pour into the dry ingredients and whisk until you have a smooth batter.

Add in the diced strawberries and mix until well combined.

Once the skillet is hot, but not smoking, place a knob of butter in to melt. Because it's almost Valentine's I used heart shaped pancake rings, but you can use any shape or none at all, place the rings in once the butter has melted if you're using them. Place just under 1/4 cup of batter into your pancake rings. (You can probably fit 3-4 pancakes in to cook at a time if you're not using pancake rings).

Cook for about 2 minutes until you can remove the pancake ring without the pancake collapsing and the underside is golden brown, I'd give them a little wiggle to see before removing the whole thing.

Once you can remove the pancake ring, flip the pancakes to cook the other side for a further 2 minutes. Once the pancakes are cooked place onto a baking tray and into the oven whilst you cook the remainder of the batter.

Whilst making the pancakes you should make the sauce. Place the buttermilk, caster sugar, light brown sugar and butter into a small saucepan over a medium heat. Bring to the boil, stirring frequently, and boil for 1 minute.

Remove from the heat and leave to cool for 2 minutes before adding in the bicarbonate of soda and vanilla extract. It will froth up as you stir the bicarb in, but then thicken into a glorious sauce. Leave to one side whilst you finish the pancakes.

Once all the batter is used up remove pancakes from oven and serve. Drizzle sauce over the top and garnish with strawberries.
Notes
Recipe adapted from Tasty Kitchen - http://tastykitchen.com/recipes/breakfastbrunch/pancakeswaffles/blueberry-pie-pancakes-with-vanilla-buttermilk-sauce/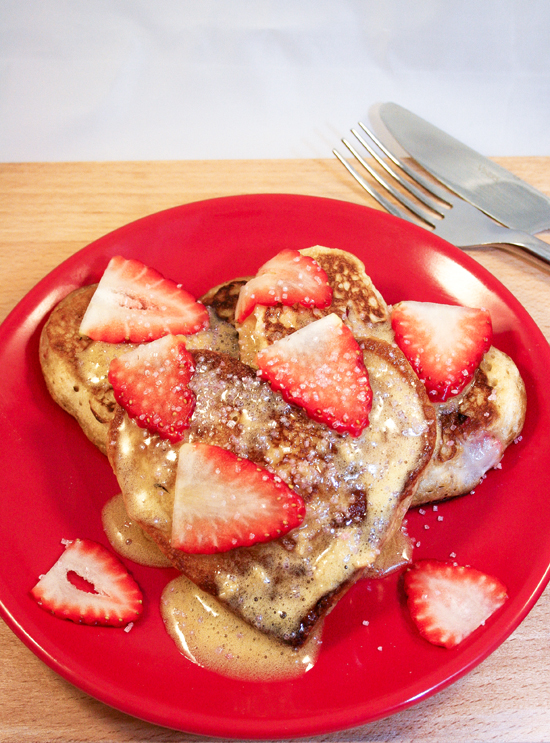 Enjoy 🙂
Entered into What's Cookin' Wednesday at Buns In My Oven