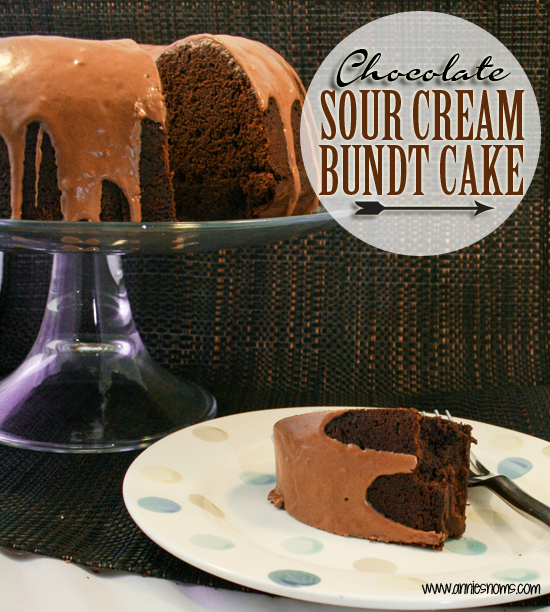 I've been nominated for the Versatile Blogger Award by Amberly of Bingo Buttercup Crafts! Thank you so much Amberly!!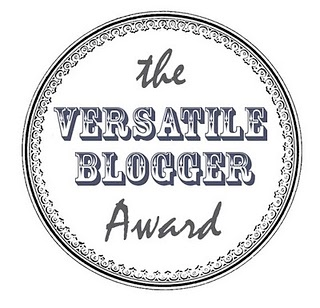 Before I nominate my favourite blogs, here are the rules:
1) Thank the person who nominated you and include a link back to their blog.
2) Select 15 blogs you follow regularly or have newly followed.
3) Nominate the 15 blogs for the Versatile Blogger Award and link back to this post.
4) Tell you guys 7 things about me.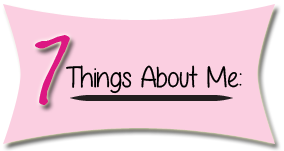 1) I can't cut a slice of bread straight to save my life, they always look more like door stops.
2) I've never used a box of cake mix.
3) I'm addicted to buying expensive handbags.
4) I'm also addicted to buying cookbooks, I have over 80 and my wishlist keeps growing.
5) I am way too close to my car, I actually talk to him when I'm driving.
6) I record The Jeremy Kyle show every day, so even if I'm out I can catch up later, I love having a good old laugh at all the people they manage to find.
7) I never order eggs in a restaurant in case they're not free range.
The 15 blogs I'm going to nominate:
1) Pint Sized Baker
2) Hungry Little Girl
3) Becoming Martha
4) Sally's Baking Addiction
5) A Thrifty Mrs
6) Recipes For My Boys
7) One Creative Mummy
8) My Pretty Mummy
9) Pamela's Heavenly Treats
10) This Gal Cooks
11) Six Sister's Stuff
12) Jam Hands
13) Make Ahead Meals For Busy Moms
14) Lemons for Lulu
15) Mom's Test Kitchen
Phew! I need some cake after all that nominating! So I made you a chocolate sour cream bundt cake. That's right, I FINALLY used my bundt pan!! Haha, I've only had it for about a year…
This cake was delicious, even after 4 days it was still so moist. I'll definitely be making this cake again!!
Chocolate Sour Cream Bundt Cake
A moist, chocolate sour cream bundt cake, with a sweet chocolate glaze.
Ingredients
2 1/4

cups

plain flour

1

cup

cocoa powder

2

tsp

baking powder

3/4

tsp

bicarbonate of soda

1/4

tsp

salt

2

sticks (226g) butter

4

eggs

1

tsp

vanilla extract

1 1/2

cups

sour cream

6

oz

dark chocolate,

melted

Ingredients for the frosting:

1

cup

icing sugar

2

oz

dark chocolate,

melted

1/2

tsp

vanilla extract

4-5

tbsp

water
Instructions
Preheat the oven to 160 degrees C (325F) and grease your bundt pan. (I've recently found Wilton Bake Easy and I now couldn't live without it!! It's much easier than greasing with butter, especially when you have odd shaped pans like a bundt pan.) Lightly dust the greased pan with cocoa powder or flour. (I used cocoa powder)

Break the chocolate up and place in a heatproof bowl. Place in the microwave in 15-20 second increments, stirring in between each one until melted. If you don't like melting chocolate in the microwave, place the heatproof bowl over a simmering saucepan of water and stir until melted.

Sift the flour, cocoa, baking powder, bicarb and salt together in a medium sized bowl and leave to one side.

Place the butter and sugar into a large bowl or the bowl of your stand mixer. Beat until light and fluffy, about 2 minutes on med-high speed.

Add in the eggs and vanilla extract.

Mix until well incorporated, smooth and fluffy, about 2 minutes. Add in the dry ingredients and mix until well combined.

Add in the sour cream and melted chocolate and mix until well combined and smooth.

Place the batter into your bundt pan, smooth the batter and try and push the edges up about 1/2 inch higher than the middle of the pan.

Place in the oven for 50-60 minutes until risen and an inserted skewer comes out clean.

Leave to cool completely in the bundt pan.

Set up a wire rack with paper towels underneath to catch the frosting. Flip the pan over the wire rack and tap and shake until the cake comes out, if you've greased the pan well, the cake should come out easily!

To make the frosting, place the chocolate into a heatproof bowl and melt, either in the microwave or over a simmering saucepan of water. Once melted removed from the heat and place to one side.

Sift the icing sugar into a medium sized bowl and add in the vanilla extract. Pour in the melted chocolate and then beat the frosting together until combined, it probably won't come together at this stage, but that's fine. Add 2 tbsp of water to the mixture and mix until combined. After this, add in water 1 tablespoon at a time until you have a thick, but pourable frosting.

I placed my frosting into a jug and then poured it all over the cake, but you could spoon it over.

Leave the frosting to set for an hour before transferring the cake to a plate. I highly recommend you use a cake lifter to move the cake as it's quite heavy and prone to breaking if you just try and pick it up.

Will keep in an airtight container in the fridge for up to 5 days, at room temperature for 3 days. Serve at room temperature.
Notes
Recipe from Williams-Sonoma. (I slightly adapted the frosting) - http://www.williams-sonoma.com/recipe/sour-cream-chocolate-bundt-cake.html
Enjoy 🙂
Entered into What's Cookin' Wednesday at Buns In My Oven