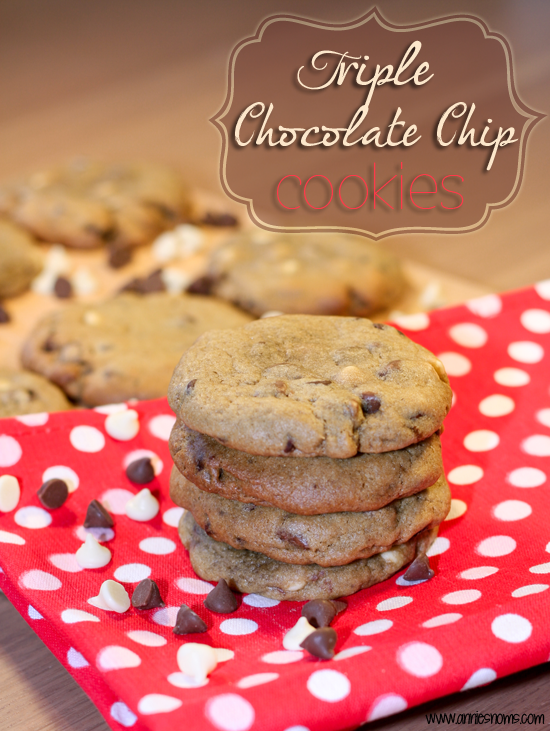 I suffered a recipe fail the other night.
It wasn't one I'd written or anything, it was a recipe for a "Light Chicken Korma" which I found on the internet.
Ohmygod it was disgusting.
As you probably already know, I'm a complete wuss when it comes to spice, I cannot take any spice at all, I'm so sensitive to it and whilst I love the smell of curries etc, I can pretty much only cope with a korma when we go out for an Indian.
So I though it would be a great idea to make my own. I knew what I wanted it to taste like and since I'd never used the recipe before, who was I to question the ingredients…?
It was not like any korma I've ever eaten. It was bitter and way too onion-y and that's from someone who ADORES onions. Usually if a recipe says 1/2 an onion, I put a whole one in, but this time I followed the recipe exactly.
I'm pretty sure it didn't end up being "light" as we had to add so much stuff in to make it edible… It looked great in some pictures for an upcoming post though…
Yea, I definitely won't be using that recipe again, anyone have any tried and tested korma recipes they'd like to share with me, I'd be very grateful!
Anyway, I made you some cookies, triple chocolate cookies! I spoke about these a few weeks ago and how I was so excited to try them. Well, they were amazing, thick and soft with plenty of chocolate chips. I made them again over the weekend with some alterations and they were again amazing. I've now got my 2 base recipes! One, thin and chewy, one thick and soft! Perfect, so now I'm going to go crazy with flavour combinations!

Triple Chocolate Chip Cookies
Soft and chewy cookies with milk, dark and white chocolate.
Ingredients
2

cups

plain flour

2

tsp

cornflour

1

tsp

bicarbonate of soda

Pinch of salt

1/2

cup

dark chocolate chips

1/2

cup

milk chocolate chips

1/2

cup

white chocolate chips

1 1/2

sticks (170g) butter,

softened

3/4

cup

dark brown sugar

1/4

cup

caster sugar

1

large egg

(I needed 2 - Never had this problem with any american recipe before, but perhaps we get different size eggs the UK, with 1 large UK egg, it did not come together)

2

tsp

vanilla extract
Instructions
Do not preheat oven yet, dough needs to chill.

Sift the flour, cornflour, bicarbonate of soda, and salt into a medium sized bowl and then add in the chocolate chips. Mix until well combined. Set aside.

Place the butter and sugars into a large bowl or the bowl of your stand mixer and beat together until light and fluffy, about 2 minutes on med-high speed.

Add in the egg (or eggs, try with one first) and vanilla extract.

Mix until well combined, about 1 minute on med-high speed. Add in the flour mix and mix until a dough forms.

Tip the dough into a medium sized bowl, the one you put the dry ingredients in is fine.

Cover the bowl with clingfilm and place in the fridge. The original recipe said to chill for 30 minutes, but ever since I read Flour by Joanne Chang I now keep my dough in the fridge overnight.

Once chilled, preheat the oven to 180 degrees C and line 2 baking sheets. You may need to bake in batches.

Using a 1.5tbsp cookie scoop, place dough balls onto baking trays, about 2 inches apart.

Place in the oven for 8-9 minutes. You want them to be under baked they're ready when barely browned around the edges and still soft in the middle. Do not bake over 10 minutes.

Leave the cookies to cool on the baking trays for 5-10 minutes before transferring to a wire rack to cool completely.

Cookies will keep in an airtight container for 4 days.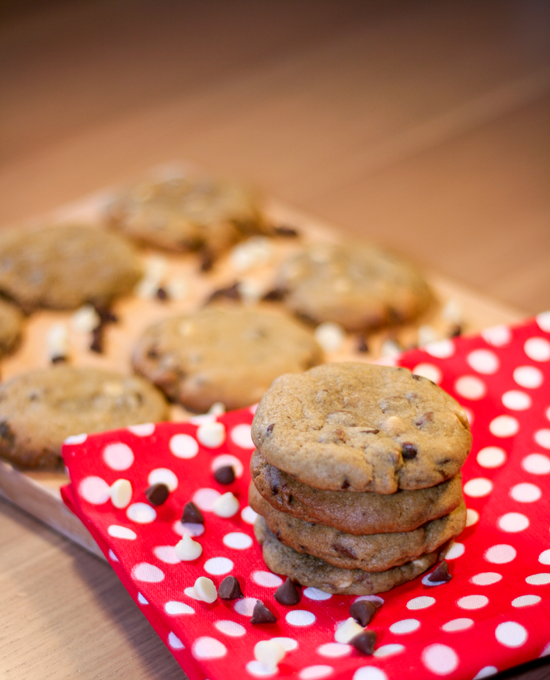 Enjoy 🙂