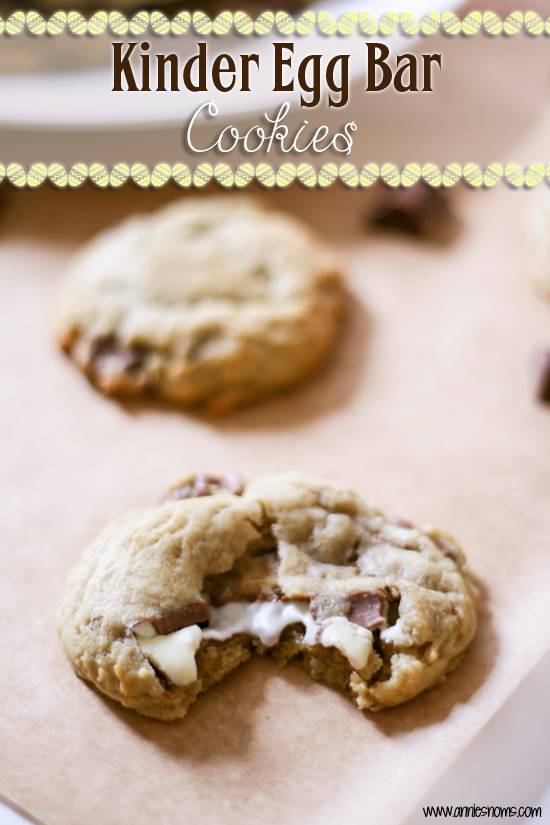 Ugh, I'm ill again 🙁 My throat feels as if I've swallowed a bag of nails, I have zero energy and my body is aching even more than usual.
Going to keep today's post short and sweet so I can try and have a rest, so please bear with me 🙁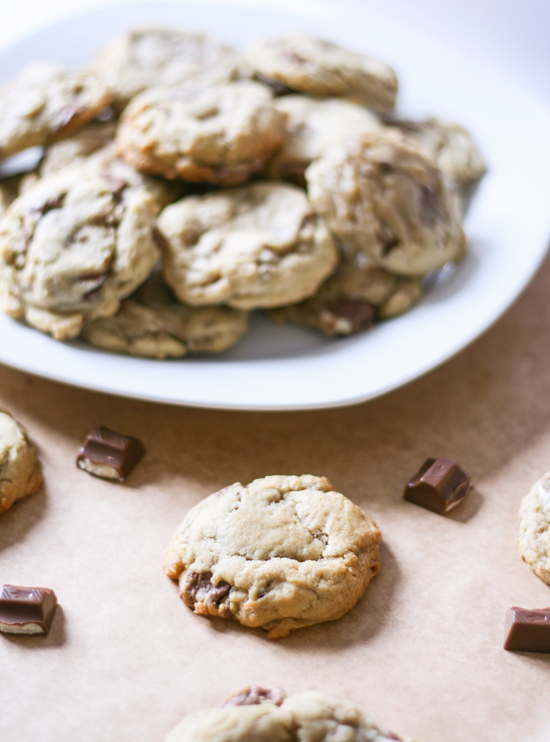 I can't believe it's Easter this weekend! Where does time go?! It's April next week!!! Really, it seems like just yesterday it was Christmas, but once I get back from Easter break I only have about 6 weeks left at Uni for this year! Which means I can spend all of Summer baking and working on my blog. I might also start doing stalls to see how my local community takes to my baking 🙂
So, since it's almost Easter, I thought I'd make cookies, cos y'know it's just required. I have all kinds of Easter chocolate to bake with and these bars were just some of them.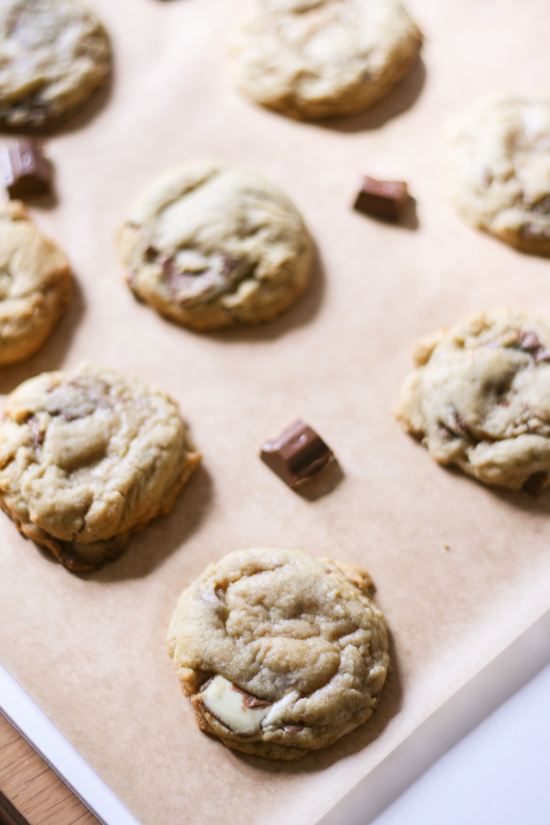 I remember when I was a kid my Nan buying me these bars from France as we didn't seem to be able to get them here. Sure I love Kinder Eggs, especially if the little toy inside is a car 😉 but sometimes you just want that kinder taste without having to assemble a toy so these are fabulous and we can now get big packs of the bars here so I've stocked up!
There are 20 bars in these cookies! I know they're only small, but still that's a whole lot of chocolatey goodness…
I used my new favourite cookie recipe and these turned out perfectly, thick and soft and they're still soft a week later! The Kinder bars melt and ooze out of these cookies, they're just sooooooo good!
Kinder Egg Bar Cookies
Delicious Kinder Bars inside soft and chewy cookies.
Ingredients
1 1/2

cups

plain flour

1/2

cup

bread flour

2

tsp

cornflour

1

tsp

bicarbonate of soda

2

cups

Kinder egg bars,

broken up (This was 20 bars for me - if you can't find bars, broken up Kinder eggs will work the same, I just don't know how many eggs you'd need!)

1 1/2

sticks (170g) butter,

at room temperature

3/4

cup

light brown sugar

1/4

cup

caster sugar

1

tsp

vanilla extract

2

eggs
Instructions
No need to preheat the oven yet, this dough needs to chill.

Break up your kinder bars and place them in a medium sized bowl. Add the flours and bicarb into the bowl and mix together until combined.

Leave to one side, place the butter and sugars into a large bowl or the bowl of your stand mixer and beat until light and fluffy, about 2 minutes on med-high speed.

Add in the eggs and vanilla extract.

Mix until light and smooth, about 1 minute on med-high speed.

Add in the flour mix and mix on low until you have a lovely dough.

Tip the dough back into the bowl you measured the flour in.

Cover in cling film and place in the fridge for at least 6 hours, overnight if possible.

Once chilled, line 2-3 baking trays (If you only have 2, you may need to bake in batches) and preheat the oven to 180 degrees C. Using a 1.5tbsp cookie scoop, place balls of dough onto the baking trays and flatten ever so slightly.

Place in the oven for 8-9 minutes until slightly golden around the edges and still underdone in the middle.

Leave to cool on the baking trays for 5-10 minutes before transferring to a wire rack to cool completely.

Cookies will keep in an airtight container at room temperature for up to 7 days.
Notes
Recipe adapted from my Milky Way Cookies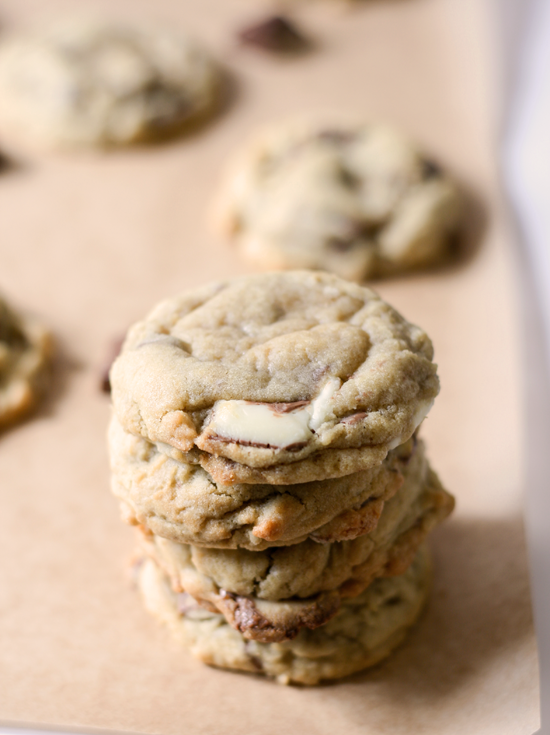 Enjoy 🙂
I link up at these great Link Parties!