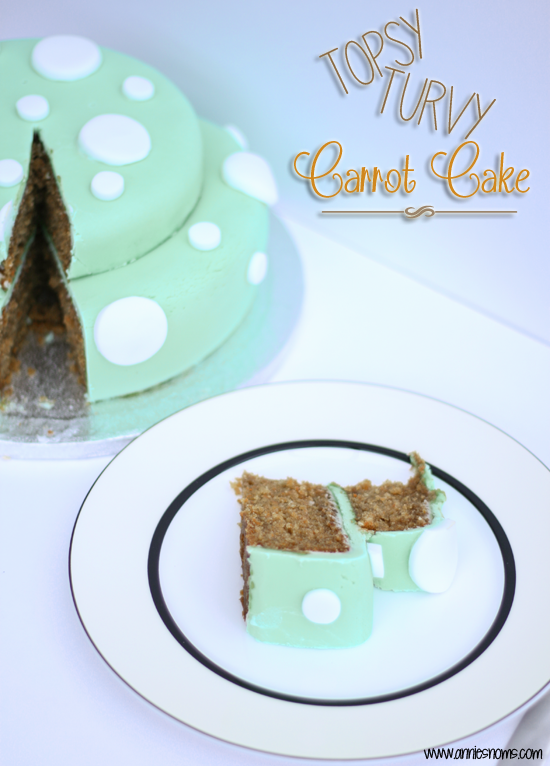 Follow my blog with Bloglovin
It's my birthday!
I don't usually get excited and I haven't got any special plans today, but I got some amazing presents and I'm so, so happy. Feeling very spoilt!
Got loads of new cookbooks and baking stuff – some push pops which I've been looking at for ages, so can't wait to get busy with them, a pair of glittery Toms and the Stella & Dot Renegade bracelet I've wanted for ages from my other half, perfume, vouchers….. lots!
And, I got some more Joseph Joseph Spatulas
!
I know, I'm sad to get excited about spatulas, but 1) you can never have too many and 2) These spatulas are quite frankly amazing, a lot of spatulas I've got have a removable head so you can clean them, but in a stiff cookie dough you're often left holding just a stick and having to dig for the spatula head!
These ones are one piece and they have a rest so you don't get mess all over the worktop!
Anyway, when we went over to my parents last week, I made my birthday cake. I used my new topsy turvy cake pans and made my famous carrot cake. Seriously everyone who eats this cake is like "Ohhhhhhhh that's amazing!"
My Dad has even said it's the best carrot cake he's ever eaten!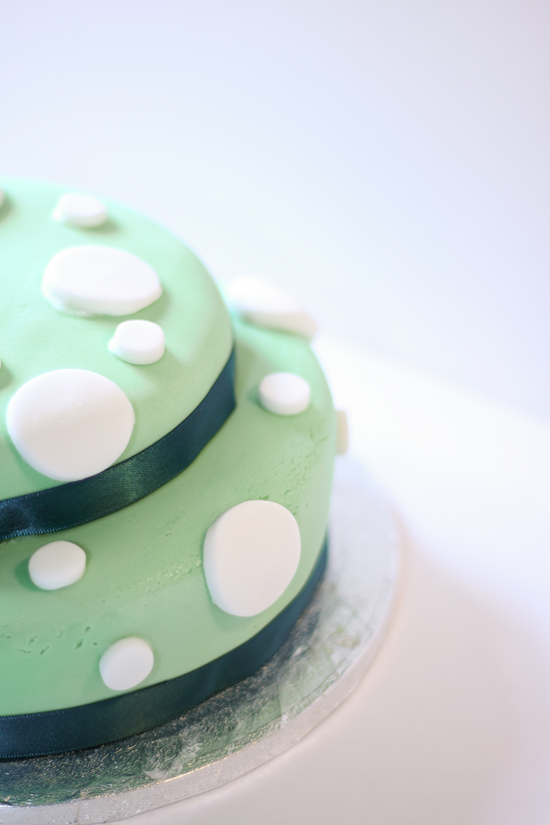 Compliments from my Dad are not to be taken lightly! When he told me I was a good driver, I was like "Woah, I must know what I'm doing!" He's not a good passenger at all and frequently feels nauseous when he's in the passenger seat, but I don't make him feel like that so yay!!
Speaking of cars, I've finally decided to sell my car and buy a new one. I've been completely torn. I absolutely love my car and when I think of selling him I feel so sad, but I think it's that turning point where it's going to begin to cost me a lot more money to maintain and my car is still worth a decent amount.
I was thinking, maybe I should wait and just drive my car till he dies, but then he'd be worth nothing so I think it's for the best.
I'm just getting another Clio, but newer! My Dad and I have been searching and he's found one I really love, so finger's crossed I get it!!
Back to this cake…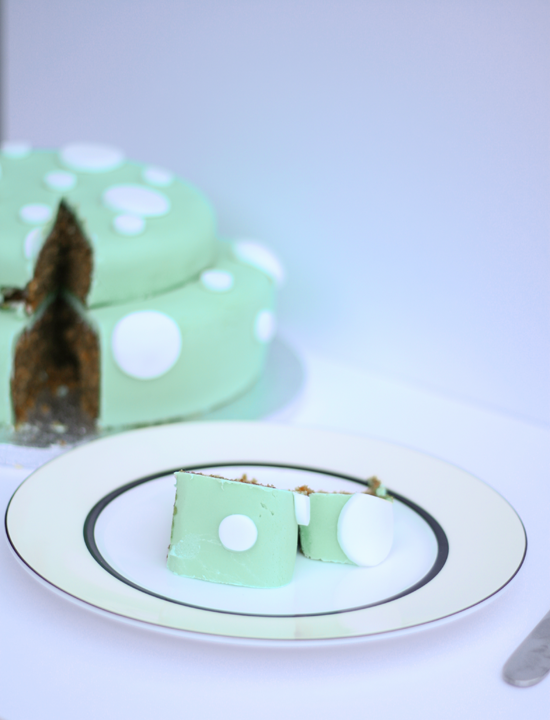 It's so moist, even after a few days! I use oil, not butter and it has no raisins or pineapple because I cannot deal with them in carrot cake. Yukkkkkky!
It's just a beautiful, tasty carrot cake. I normally frost it with cream cheese frosting and I did use it for the crumb coat, but I decided to cover the cake in fondant which I dyed a pale green and then put polka dots all over it!
Topsy Turvy Carrot Cake
Ingredients
Ingredients for the cake:

300

g

carrots,

grated

300

g

plain flour

1

tsp

baking powder

1

tsp

bicarbonate of soda

1

tsp

ground cinnamon

1/2

tsp

ground ginger

300

g

light brown sugar

300

ml

vegetable/sunflower oil

3

eggs

1/4

tsp

vanilla extract

Ingredients for the frosting:

(this makes enough to crumb coat the cake: if you want to frost it properly, you'll need to double this recipe)

125

g

full fat cream cheese,

I used Philly

50

g

unsalted butter,

at room temp

300

g

sifted icing sugar

1/2

tsp

vanilla

3-4

tbsp

apricot jam and 2tbsp water,

heated in a small saucepan until smooth, optional

1.5

kg

ready to roll fondant,

optional

Circle cutters,

gel colours, to decorate, optional, I used a piping tip

1-2

tbsp

royal icing mixed with a very small amount of water;

mixed until smooth, optional
Instructions
Preheat the oven to 170 degrees C and grease and line your cake tins.

Grate your carrots and place them in a medium sized bowl. Leave to the side.

Place the flour, baking powder, bicarbonate of soda, cinnamon and ginger into a medium sized bowl and mix until well combined. Leave to one side.

Place the light brown sugar, oil, eggs and vanilla extract into a large bowl or the bowl of your stand mixer and mix until light and frothy, about 2 minutes on med-high speed.

Add in the flour mix and mix until well combined and smooth.

Add in the carrots and mix on low until well incorporated.

Split between the baking tins and place in the oven for 30-40 minutes. (If you're making 2 plain 8inch cake layers this will be closer to 40 minutes, possibly 45, but since I made a 6inch it took around 35 minutes).

Cake is done when risen, golden on top and an inserted skewer comes out clean.

Leave the layers to cool in the tins for at least an hour before transferring to a wire rack to cool completely.

Once chilled, make the frosting. Place the cream cheese and butter into a medium sized bowl and beat until light and fluffy.

Add in the sifted icing sugar, starting on a low speed to avoid the icing sugar cloud, begin to combine the ingredients. Once the mixture starts coming together turn the mixer up to med-high and beat until light and smooth. Add in the vanilla extract and mix until well incorporated.

This is how I made my topsy turvy cake: I placed the large layer bottom side up onto a cake board and placed a light layer of cream cheese frosting on top and around the edges. I placed the smaller layer top side up on a plate and gave it a crumb coat then placed both cakes in the fridge overnight. Keep any leftover frosting to stick the top tier onto the bottom tier.

If you're just making 2 eight inch cakes, place the first cake top side up on a plate/cake board and spread some frosting on the top. Place the second layer on top of the first, bottom side up to ensure a smooth top. Frost the top with a small offset spatula and the sides with a large straight spatula.

To cover my cake in fondant, I brushed a mixture of warm water and apricot jam over the crumb coated cakes and rolled the fondant out to 5mm thick. I placed it over the bottom cake and smoothed it over. I placed 4 straws into the centre of the larger cake to stop the top tier squashing the bottom layer. Straws are cheaper, but of course, you can use cake dowels. I placed the smaller tier onto my icing turntable and covered that in fondant too, then used a little leftover cream cheese frosting in the middle of the covered larger cake to stick the top tier on.

I cut out small circles of fondant and stuck them on with a little royal icing mixed with water.

Cake will keep covered in fondant, at room temperature, for up to 5 days. If just covered in cream cheese frosting, cake will keep wrapped up in the fridge for 4 days.
Notes
Recipe adapted from The Hummingbird Bakery Cookbook
Enjoy 🙂
I link up at these great Link Parties!