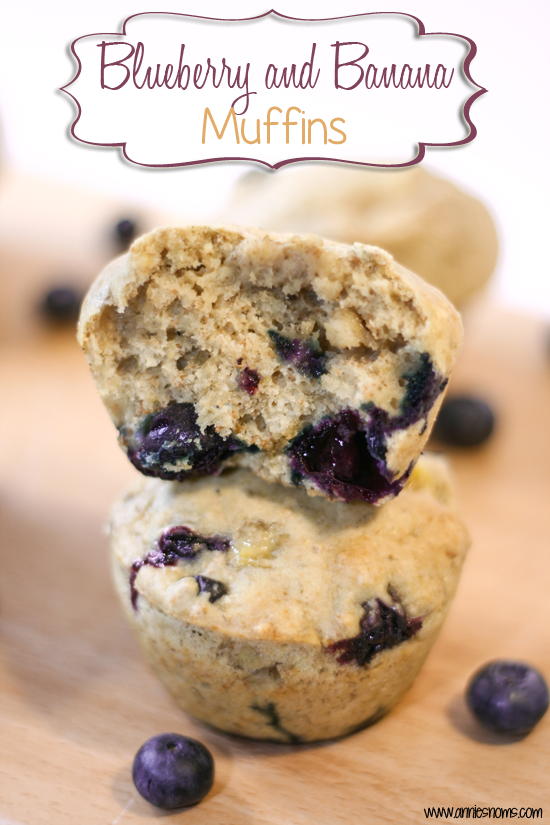 The sun is finally here!! It rained on Saturday, but was absolutely gorgeous yesterday and today is turning out pretty darn gorgeous as well!
We went into town yesterday and I actually had to take my jacket off because I was too hot! It was warm enough to wear a vest and shirt!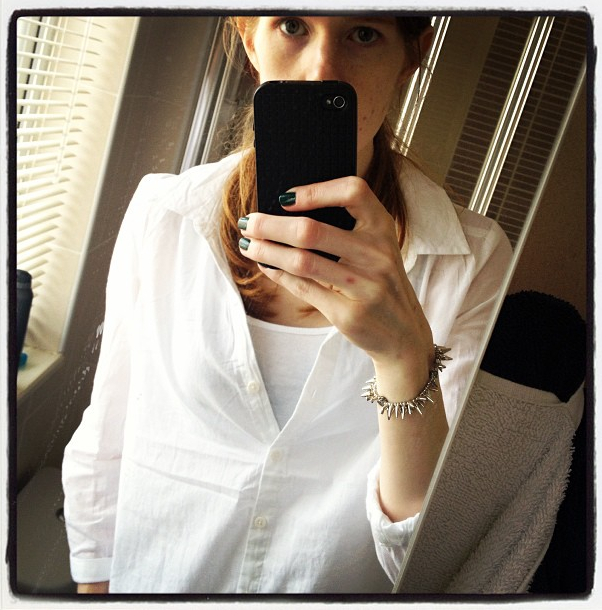 I had such a lovely birthday, I felt very spoilt! I got loads of new baking stuff, perfume, nail varnish, glittery black Toms shoes (which I'm in love with!) the list goes on!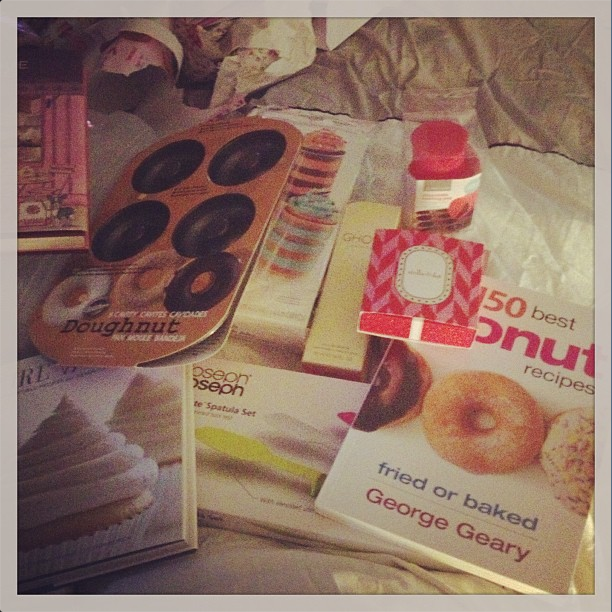 I also got this gorgeous Stella & Dot bracelet which I've wanted for ages!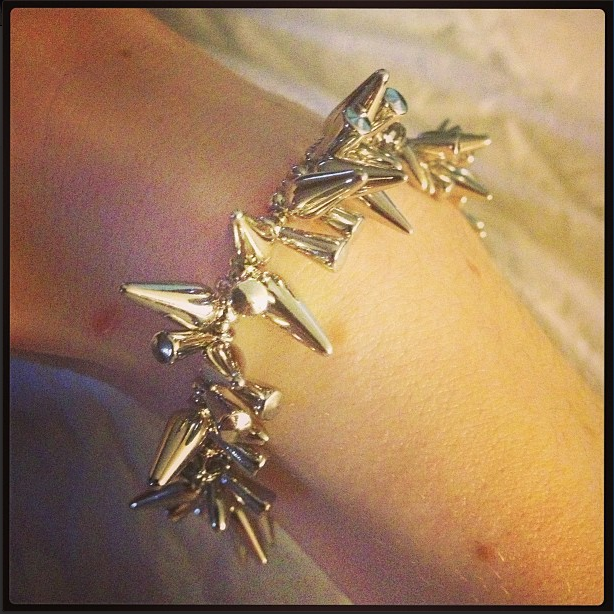 When my boyfriend came home from work he had bought me the biggest bouquet of flowers I have ever seen!! They are half as tall as me and I'm 5ft 10! Such a gorgeous selection; tulips, roses, lilies, carnations…. the living room smells beautiful!
Anyway, lets talk about muffins. Normally, I have granola and natural yoghurt for breakfast, but sometimes I'm too busy (or running late) and I need something on the go, whilst still being healthy and filling.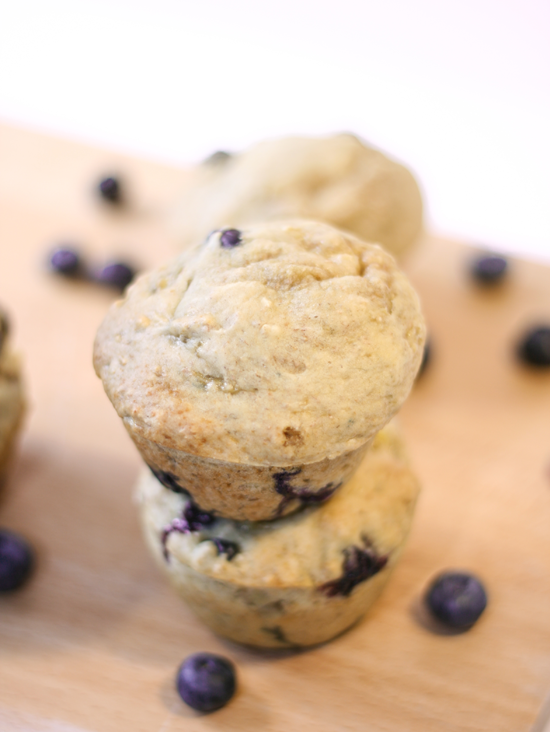 This is where these muffins come in handy 🙂 They have hardly any fat and only 1/2 a cup of light brown sugar. Best of all, they are packed with banana and blueberries. They taste amazing, I could easily have eaten about 5 which obviously would have been fine as they're healthy right?? :p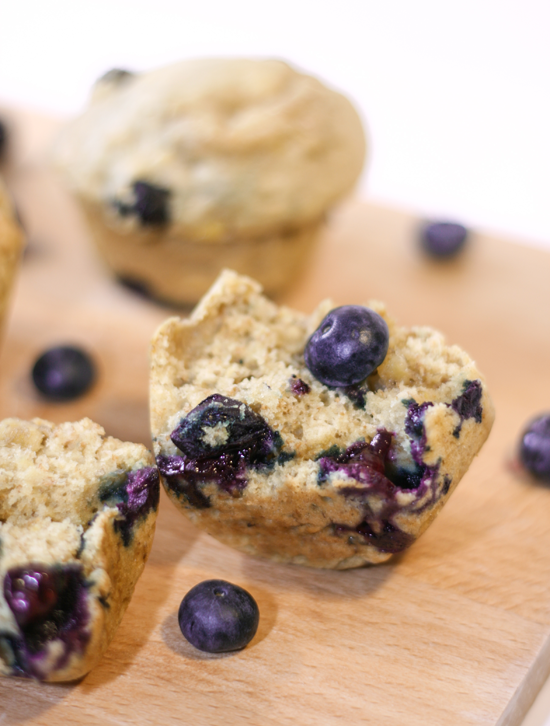 Just look at those oozing blueberries… mmmmmmmmmm I need to make these again!! But for now I'll share the recipe for them so you can enjoy them as much as I did! They're super easy to make and you don't even need a hand/stand mixer, just a spoon!
Blueberry and Banana Muffins
Ingredients
2

cups

plain flour

1/2

cup

whole wheat flour

1

tsp

bicarbonate of soda

Pinch of salt

1 1/4

cups

blueberries,

(I used fresh, but frozen are fine too)

1/4

cup

honey

1/2

cup

light brown sugar

1

cup

mashed bananas;

very ripe bananas are best, this was 3 medium sized bananas for me

1/4

cup

natural yoghurt

1

egg

3/4

cup

milk
Instructions
Preheat the oven to 170 degrees C/325F and grease 2 muffins trays. You'll only need to grease 3 holes in the second tin, but fill the remaining holes halfway with water to make sure you get evenly baked muffins.

Place the flours, bicarb, salt and blueberries into a large bowl and gently mix until combined.

Place the honey and light brown sugar into a jug and mix with a fork until smooth. Add in the mashed bananas, natural yoghurt, egg and milk into a jug and beat until well combined and quite smooth, small lumps of banana are fine.

Pour the wet ingredients into the dry.

Gently mix the batter until combined, do not be tempted to overmix and beat the mixture otherwise your muffins will have a dry texture.

Divide the batter between the muffin tins, level filling them.

Place in the oven for around 18 minutes until risen, lightly browned and an inserted skewer comes out clean.

Leave the muffins to cool in the tins for at least half an hour before transferring to a wire rack to cool completely.

Muffins will keep in an airtight container, at room temperature for up to 5 days.
Notes
Recipe adapted from Sally's Baking Addiction - http://sallysbakingaddiction.com/2013/03/17/skinny-banana-blueberry-muffins/
Enjoy 🙂

I link up at these great Link Parties!