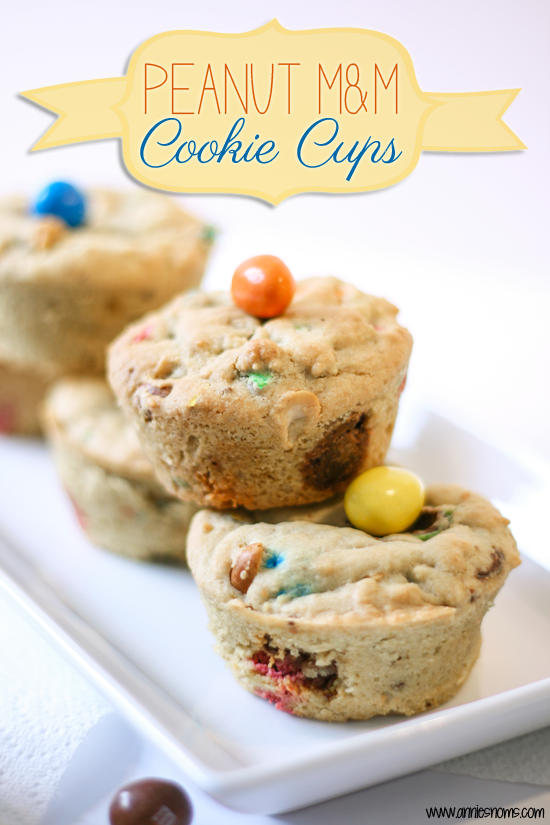 Uh-oh the sun has gone again! What is up with this?!
I had my legs out on Monday! The Air con was on for the first time as well. And the best thing ever? Clothes dried out on the line. They smell amazzzzzzzzing!
I'm not too keen on towels dried out on the line though, don't like drying myself off with a rock…Doesn't seem to matter how much fabric softener I use!
So you all know how I'm allergic to nuts right? Well, last month we went to M&M; world in London and then went and saw my Dad, but I didn't know I was seeing my Dad when I went to M&M; world so didn't get him any peanut M&M;'s. Daughter fail!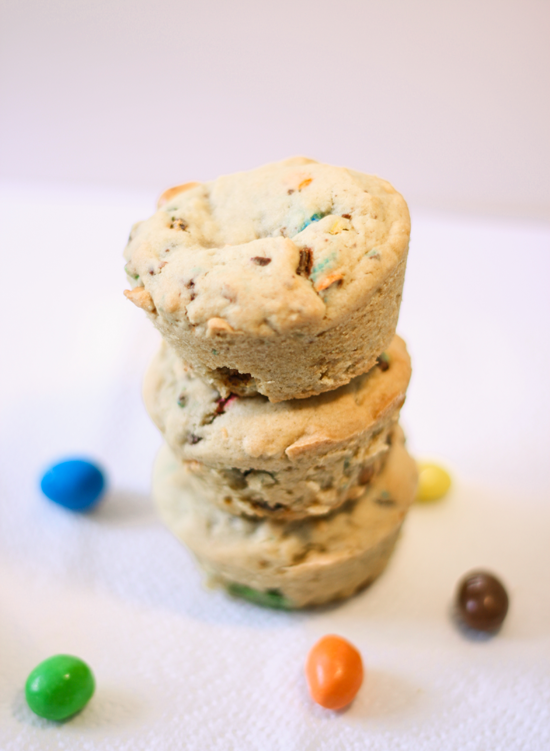 I felt really guilty, so decided to make these Peanut M&M Cookie Cups for him! I had to make them at arms length and I couldn't taste the dough.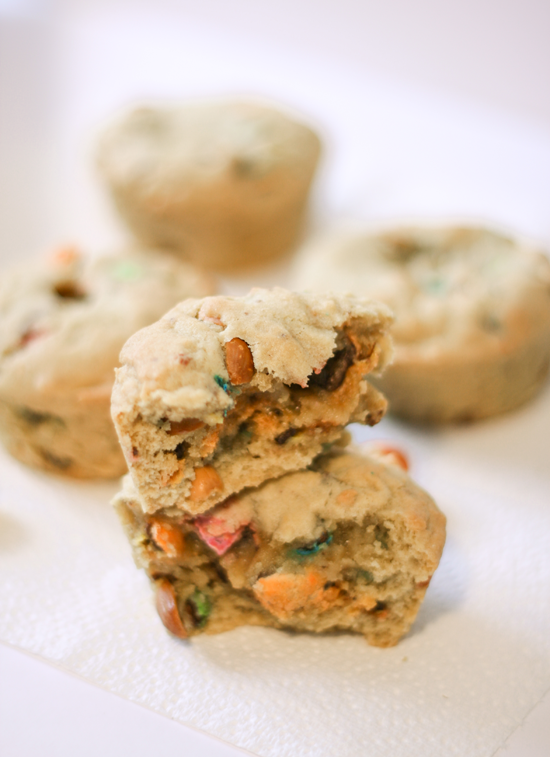 It was so pants not being able to try the dough because that is one of the highlights of making cookie dough. Eating so much you wonder how many cookies you're going to end up with…
My nose started itching as well so I had to be really quick and get the dough made and in the oven as quick as possible!
Luckily my Dad loved them and after my nose stopped itching I was all good again so everything turned out great!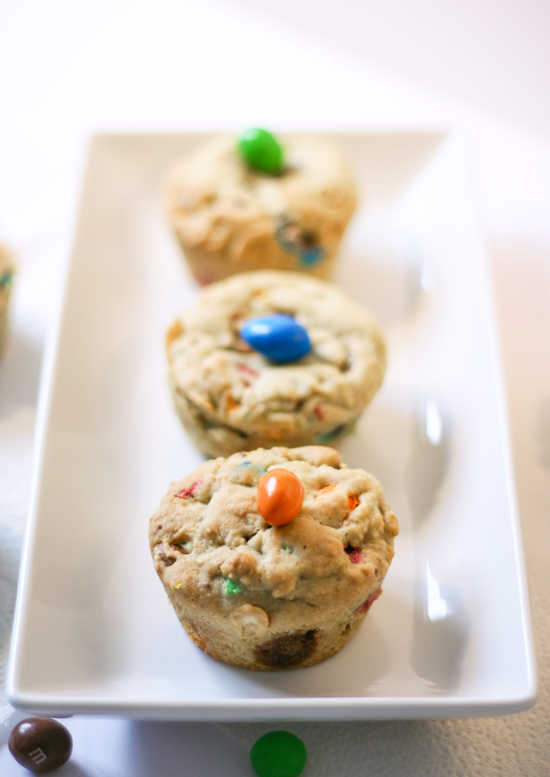 I'd never used this dough before, but it was good to work with. I may have to make it again, but nut free!
Peanut M&M Cookie Cups
Ingredients
1 1/4

cups

plain flour

1/2

cup

bread flour

1/2

tsp

bicarbonate of soda

1 1/2

cups

Peanut M&Ms

1

stick (113g) unsalted butter,

at room temp

1/2

cup

light brown sugar

1/2

cup

caster sugar

2

eggs

1/2

tsp

vanilla extract
Instructions
Preheat the oven to 180 degrees C/350F. Grease 10 holes in a cupcake tray.

Place the flours, bicarb and Peanut M&Ms into a medium sized bowl and mix together until combined.

Leave flour to one side. Place the butter and sugars into a large bowl or the bowl of your stand mixer. Beat until light and fluffy, about 2 mins on med-high speed.

Add in the eggs and vanilla.

Mix until well combined and smooth, scrape down sides as required.

Add in the flour and mix on a low speed until a dough forms.

Place 2tbsp of dough into each cupcake hole and flatten slightly with your fingers/the back of a spoon.

Place in the oven for 15-20 mins (mine took 15) until the edges are lightly browned.

Remove from oven and if you're using a metal cupcake tray, run a knife around the edge of each cookie cup.

Leave to cool in the tin before placing in an airtight container. Cookie cups will keep at room temperature for 4 days.
Notes
Recipe adapted from Table for Two - http://www.tablefortwoblog.com/2013/02/25/nutella-lava-cookie-cups/
Enjoy 🙂


I link up at these great Link Parties!