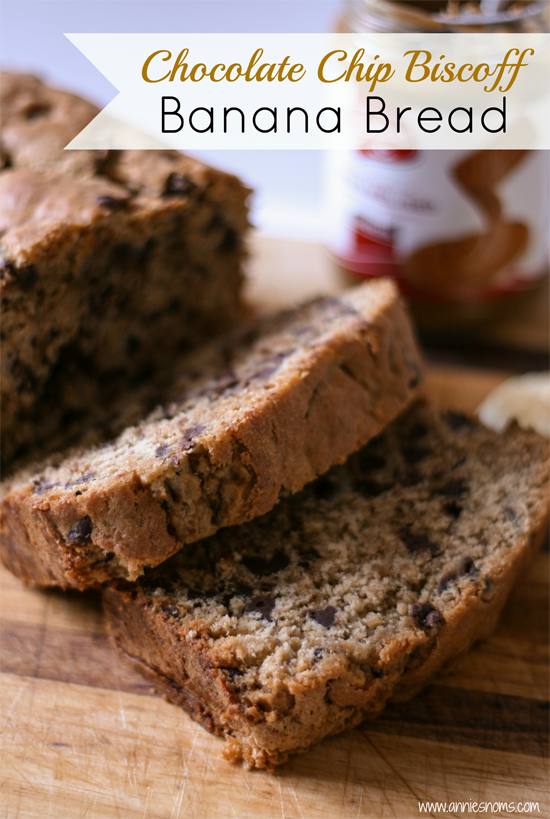 Oh good Lord. I've discovered Biscoff Spread. And this Chocolate Chip Biscoff Banana Bread is the first thing I made with it!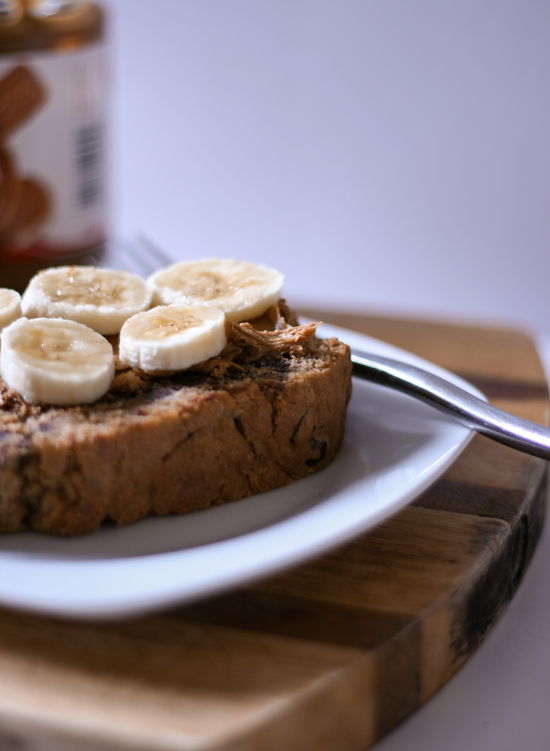 For some strange reason I thought it was peanut butter or at least had nuts in? I really needed to get educated so once I saw we could actually get it here I had to pick some up and read the ingredients.
And guess what? No nuts.
I amaze myself at how dumb I can be sometimes.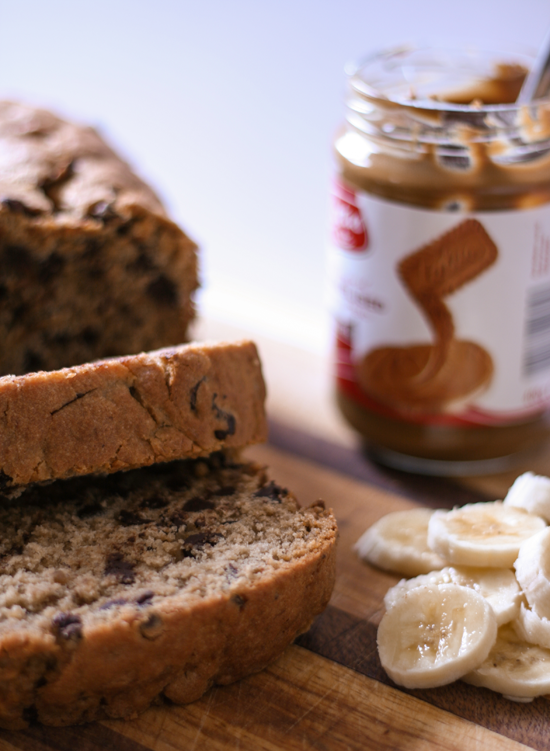 So now, no jar of biscoff is safe from me. I eat it off of the spoon and I've now got my Mum started on it too. I feel the need to apologise to my hips.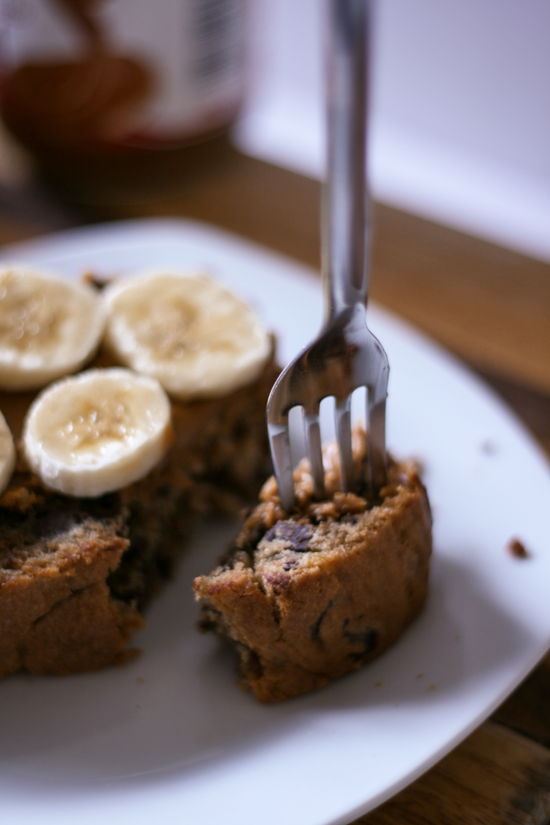 So since I had some over ripe bananas in the house, I decided I had to make some banana bread. I added in some dark chocolate chips to cut through the sweetness of the bananas and it turned out great. With more biscoff spread slathered on top and some sliced bananas, I was in heaven!
Anyway, since this has bananas in, it means it's healthy right? Well that's what I'm telling myself anyway.
Chocolate Chip Biscoff Banana Bread
Ingredients
1 3/4

cups

plain flour

3/4

tsp

bicarbonate of soda

1 1/4

tsp

cream of tartar

1 1/4

cups

dark chocolate chips

1/3

cup

butter

1/3

cup

light brown sugar

1/3

cup

caster sugar

1/3

cup

Biscoff spread

(to be honest since I love this so much, I'd probably up this to 2/3 cup if I made this again)

2

eggs

1

cup

mashed over ripe bananas,

(this was 4 small/med bananas for me)
Instructions
Preheat oven to 180 degrees C/350F and grease and line a 2lb loaf tin.

Place the flour, bicarb, cream of tartar and dark chocolate chips into a medium sized bowl and mix until combined.

Place the butter and sugars into a large bowl or the bowl of your stand mixer and beat until light and fluffy, about 2 minutes on med-high speed.

Add in the biscoff spread and eggs.

Mix until well combined and smooth, about 1 minute on med-high speed.

Add in the mashed banana and mix until incorporated.

Add in the flour and chocolate chip mix and mix on a low speed until well combined. Don't over mix the batter.

Tip the batter into your loaf tin and level off with a spatula or wooden spoon. Place in the oven for 50-60 minutes. For the last 10-15 minutes place some tin foil over the banana bread to stop the top browning too much. Banana bread is done when risen, golden on top and an inserted skewer into the centre comes out clean.

Leave to cool in the loaf tin for at least 2 hours, before transferring to a wire rack to cool completely. This bread takes quite a while to cool completely!

Will keep in an airtight container, at room temperature for up to 4 days.
Notes
Recipe adapted from Oh Sweet Basil - http://www.ohsweetbasil.com/2013/04/oreo-biscoff-banana-bread.html
Enjoy 🙂


I link up at these great Link Parties!