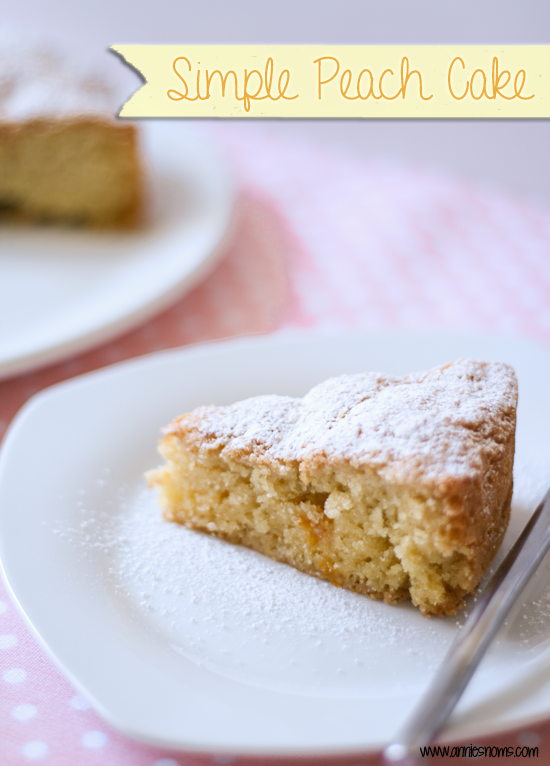 Now, I love my boyfriend to the moon and back.
But sometimes I just don't get him.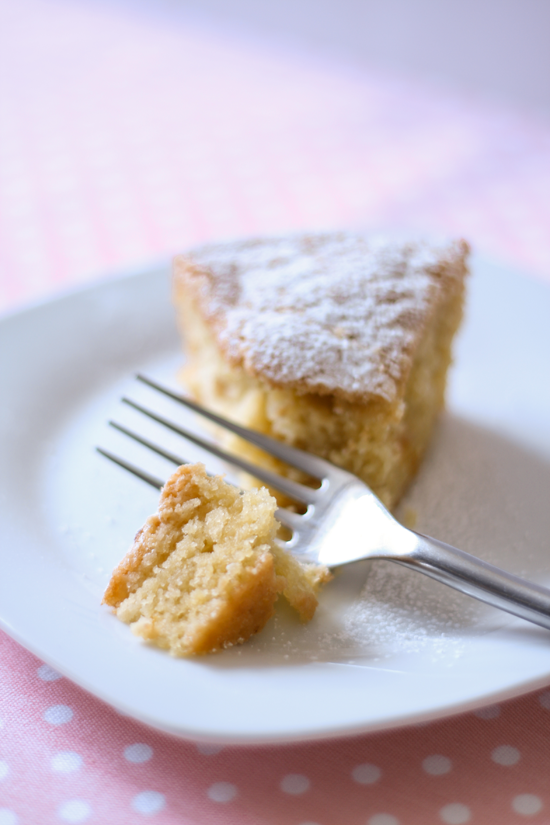 I've mentioned before that he's from another planet and doesn't like cake. He has got better since I've started baking and will always try the things I make.
Most of the time he loves what I make, but forgets to eat it.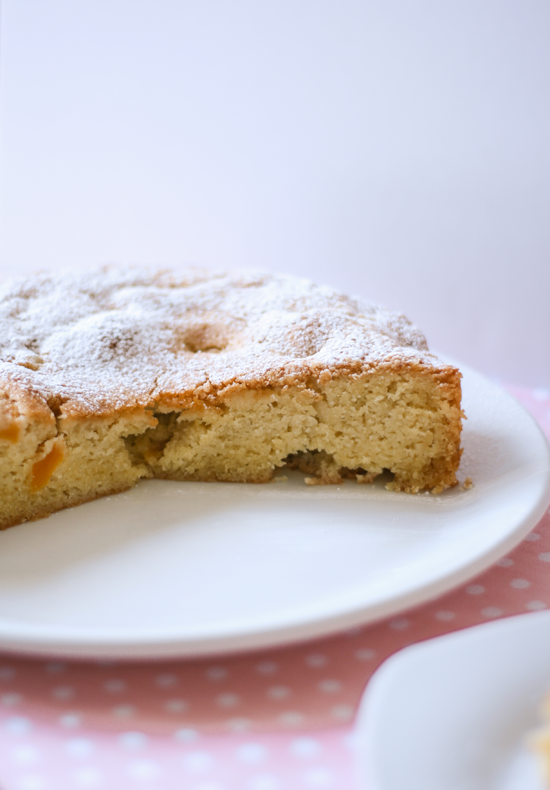 The other night, one of the very few times we had no cake in the house, he decided he wanted cake. It was 20:30 and I was like "Well, I can make you a quick sponge cake, what do you want?"
I nearly fell off of my chair when he asked actually. Then I had to frantically check what we had in the fridge/freezer in order to make him a cake. I found some frozen peaches, defrosted them and chucked them in a gorgeously buttery, tender peach cake.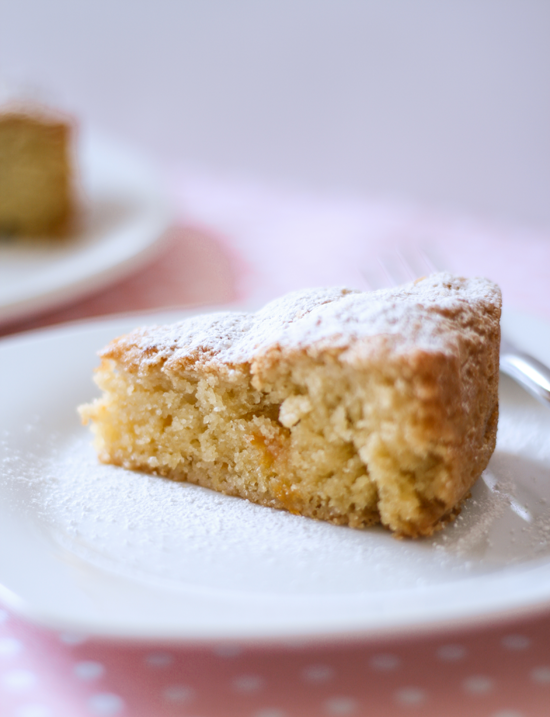 He loved it! It's the first time ever he's practically eaten a whole cake to himself over a period of days.
He just kept going back for more, which made me super happy! I tried this cake too and it was delicious. Moist, buttery and dense packed with peaches. I'm not normally a peach person, but in this cake they were fabulous! It's super quick to put together and there's no frosting involved so as soon as it comes out of the oven you can dig in (if you're impatient like us!) I hope you love it as much as we did!
Simple Peach Cake
Ingredients
1

cup

plain flour

1

tsp

baking powder

2

cups

chopped peaches,

fresh or frozen - if frozen, defrost them until semi-soft

1

cup

caster sugar

2

sticks (226g) butter/marg

1

egg

1

tsp

vanilla extract

Icing sugar to garnish,

optional
Instructions
Preheat the oven to 180 degrees C/350F and grease and line an 8 inch cake tin.

Place the flour, baking powder and chopped peaches into a medium sized bowl and toss to combine. (Tossing the fruit in the flour will stop them sinking to the bottom of the cake!)

Place the butter and sugar into a large bowl or the bowl of your stand mixer and beat until light and fluffy, about 2 minutes on med-high speed.

Add in the egg and vanilla extract.

Mix until well combined and smooth, about 1 minute on med-high speed.

Add in the flour mix and mix on a low speed for about 30 seconds. After this finish by folding the flour in by hand so you don't mash the peaches up.

Tip the cake batter into your greased cake tin and place in the oven for 40-45 minutes until risen, golden and an inserted skewer in the centre comes out clean.

Leave to cool in the cake tin for at least an hour before transferring to a wire rack to cool completely.

Once cooled, sieve some icing sugar on the top if desired.

Cake will keep in an airtight container, at room temperature for up to 4 days.
Enjoy 🙂


I link up at these great Link Parties!