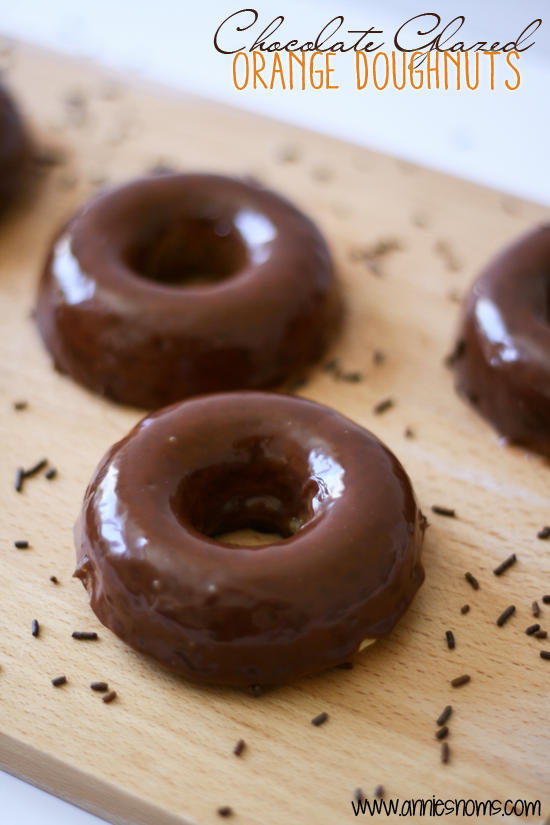 So I picked up my new car yesterday and 3 hours later almost lost the front of it as a deer ran out in front of me.
Let's just say I'm glad I was alert and don't suffer from falling asleep at the wheel as it was a bit of a "OMFG" situation.
Anyway apart from that it's all good. Still a bit sad about selling my old car, just so many memories…
I like my new car though, the sat nav flashes at you when you speed (which I never do of course…) it's so funny! 🙂
Bit annoying for the closet Mariah Carey in me though as I can be singing along and the sat nav tells me to do something and it cuts the music off for a second.
If anyone could hear my singing they'd probably encourage the sat nav to talk constantly.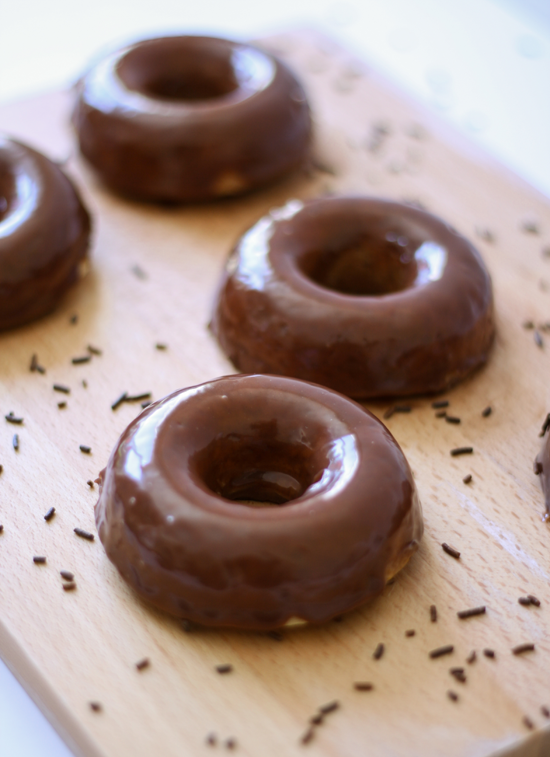 So, who wants chocolate glazes orange doughnuts? I did, so I made these. I got an entire book dedicated to doughnuts for my birthday and I swear I've put on a stone just looking at the recipes!
I thought I had some orange extract in my extensive baking
collection, but turns out it was lemon even though I prefer putting fresh lemon and orange in recipe. In fact that lemon extract I have? Never been opened.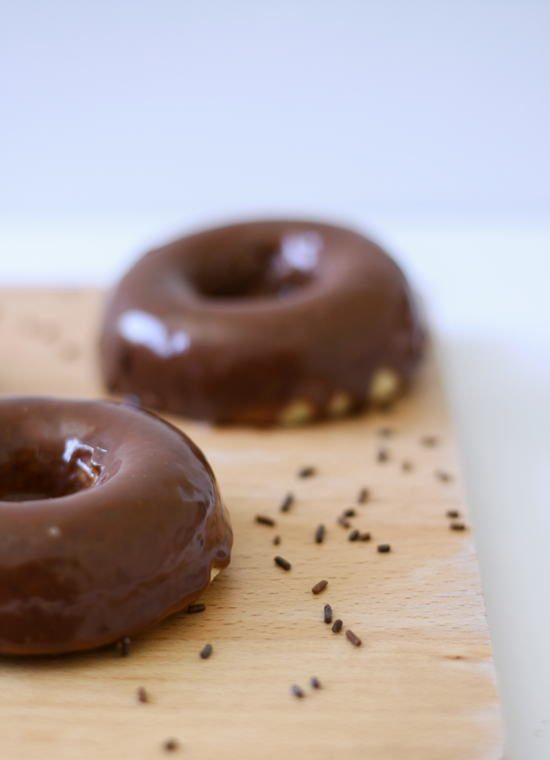 This meant tht I had to rework the recipe slightly, to be honest I think they probably ended up tasting better as fresh zest and juice is always better.
The doughnut is cake like and has plenty of orange flavour whilst just being sweet enough, without being overly sweet. Then the chocolate glaze tops them off perfectly, the recipe makes a lot, but I managed to use a lot of it by double dipping my doughnuts 🙂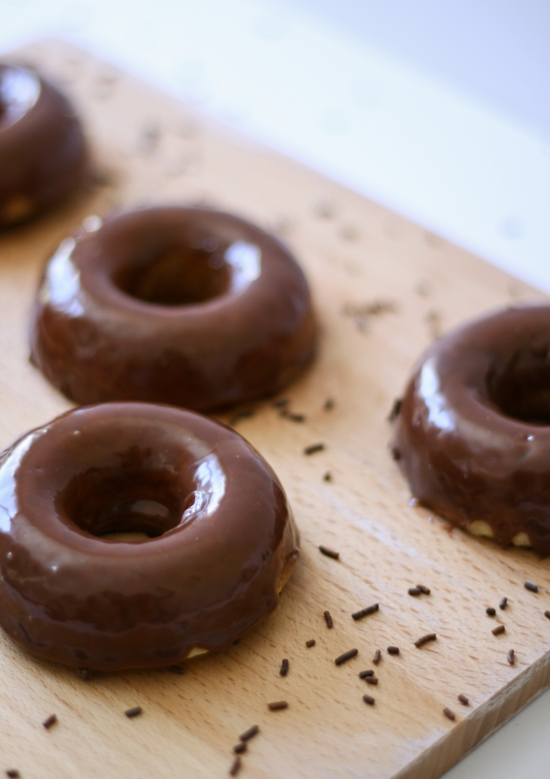 You really need these in your life. Seriously, I gobbled down a whole one in about 2 seconds flat. Don't judge, it was so no-one could steal it from me – and they're baked not fried, so they're healthy right?
Chocolate Glazed Orange Doughnuts
Ingredients
Ingredients for the doughnuts:

2 1/2

cups

cake flour,

or 2 and 1/2 cups plain flour with 5tbsp removed and replaced with cornflour

1

cup

+ 2tbsp caster sugar

1 1/2

tsp

baking powder

2

eggs

3/4 - 1

cup

milk;

I needed closer to 1 cup

1 1/2

tbsp

vegetable oil

Zest of 1 orange

4

tsp

freshly squeezed orange juice

1

tsp

vanilla extract

Ingredients for the milk chocolate glaze:

10

oz

good quality milk chocolate

1

cup

double cream

2

tbsp

golden syrup
Instructions
Preheat the oven to 160 degrees C/325F and spray a doughnut pan with PAM/bake easy spray (you can also grease them, but I find bake easy works the best). Unless you have 2 doughnut pans, you'll need to bake in batches.

Place the flour, caster sugar and baking powder into a large bowl and mix briefly.

Place the eggs, milk (3/4 cup first - add the rest slowly if required), vegetable oil, zest, orange juice and vanilla extract into a jug and beat with a fork until well combined.

Pour the wet ingredients into the dry and mix together with a wooden spoon/rubber spatula until well combined. Don't be tempted to over mix though, once the batter is together it's time to stop mixing.

Place half the doughnut batter into a piping bag and snip the end off. Pipe the batter into the doughnut holes, about 2/3 full.

Place the doughnuts in the oven for 10-14 minutes until risen, very, very slightly coloured and an inserted skewer comes out clean.

Leave to cool in the pan for 5-10 minutes before transferring to a wire rack to cool completely. If you only have one doughnut pan, re grease it and pipe the remaining batter into the holes.

Once completely cooled, it's time to make the glaze - break the chocolate up into a medium sized heatproof bowl.

Place the double cream and golden syrup into a small saucepan and bring to the boil over a low-med heat. Stir occasionally. Once boiling, remove from the heat and pour over the chocolate in the heatproof bowl. Stir until you have a lovely smooth glaze.

Place kitchen paper underneath your wire rack to catch spilt glaze and then dip each doughnut into the glaze before returning to your wire rack to set.

Place a piece of clingfilm over the glaze, press the clingfilm onto the glaze to stop a skin from forming. Leave the doughnuts to dry for 1-2 hours before dipping the doughnuts into the glaze again. Return to wire rack to set again. The glaze does not set hard and will always be slightly sticky.

Doughnuts will keep in an airtight container in the fridge for 2-3 days.
Notes
Recipe adapted from 150 Best Donut Recipes by George Geary
Enjoy 🙂


I link up at these great Link Parties!