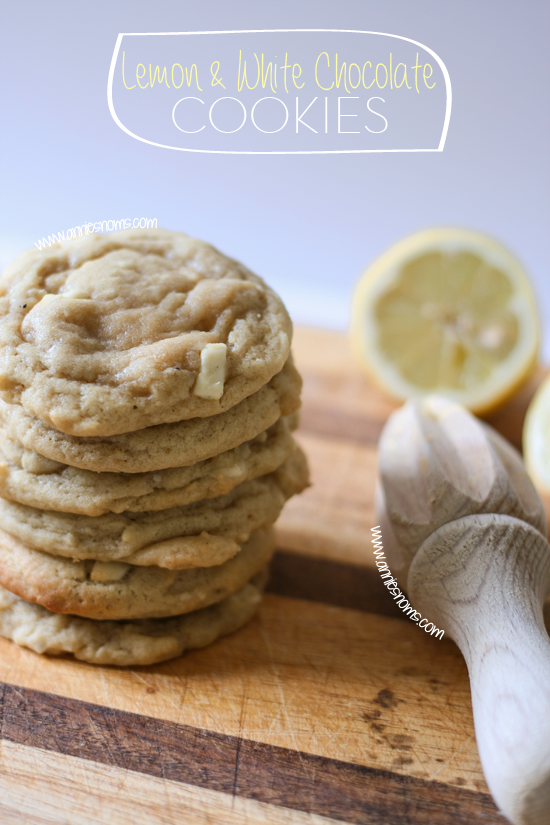 Hi everyone. I'm sorry I've been a bad blogger recently, I'm still really struggling with energy/feeling dizzy.
I got my blood results and found out that I'm anaemic. In a way, I'm relieved as it is easily treated and I'm hoping that I will start to feel better very soon now I'm taking iron pills twice daily, but I'm fed up of always feeling rubbish 🙁
That's why I've been a bit absent. A lot of the time I literally can't get up and then by 11am I'm asleep again and will doze all afternoon until my boyfriend comes home. I'm making sure I keep hydrated and I'm eating really healthy stuff, all homemade of course!
I really have a thing about quinoa at the moment, I only recently tried it for the first time and now I love it!
I also have some exciting new blog-wise…
This will be the last recipe post with photos taken in JPEG. As of Wednesday (if I have the energy to blog) my photos will be in RAW format!
I'm really excited to take this next step in my photography. I'm always learning, every single time I shoot a recipe, I learn something new.
I"ve learnt a lot in the last year, I started with just my phone and now I use a DSLR in full manual mode. I finally feel ready to take the next step up to shooting in RAW.
I've shot 3 recipes in RAW already and I'm completely blown away by the quality of the pictures. I thought my pictures looked OK and in focus, but in RAW they are just breath taking, it's like you can reach into the screen and eat the food!
I'm also looking forward to having more control in my photo editing, it will take longer, but I'm looking forward to the challenge and hope to continue improving my photography 🙂
Anyways… cookies.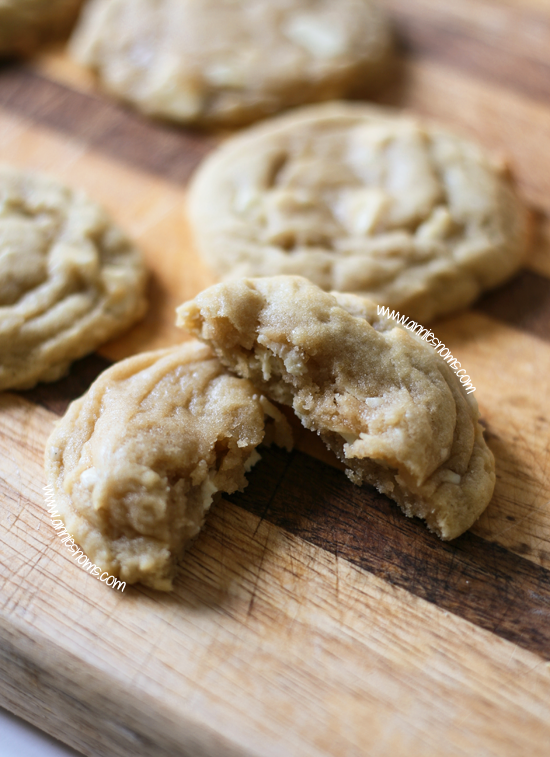 You all know I'm obsessed with cookies. I dream about new flavours! I would live off of cookies if it wasn't for the fact I wouldn't fit through the kitchen door…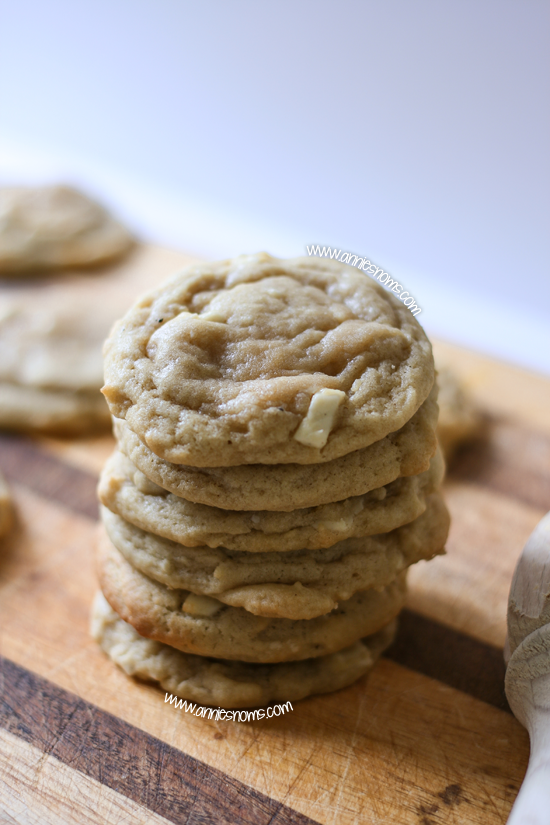 This recipe is a variation of My "Perfect" Chocolate Chunk Cookies and it's a winner!
Lemon and white chocolate is one of my favourite flavour combinations at the moment, it's refreshing, yet still full of chocolate, which is always good 😉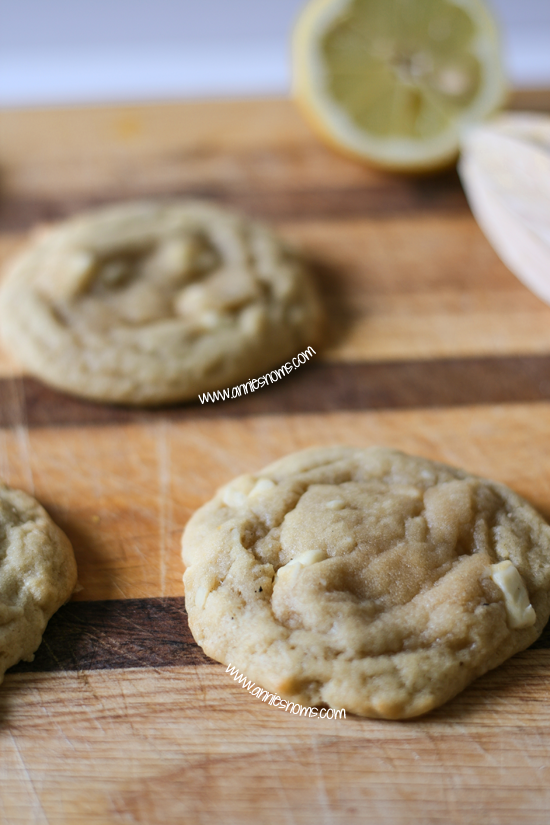 These lemon and white chocolate cookies are thick and soft and crammed with flavour! I tried making them with just lemon juice and zest, but they didn't pack enough lemon flavour and the dough became too sticky after a while, so I tried them again with zest and lemon extract and they were perfect.
I'm not one for flavourings usually and I would never use essence, but these worked perfectly with a little extra help from the lemon extract 🙂
Everyone loved these cookies, they are some of my favourites ever and that's saying something with the amount of cookies I make! Summer in a cookie? I think so…
Lemon and White Chocolate Cookies
Ingredients
2

cups

plain flour

1/2

cup

bread flour

1

tbsp

cornflour

1

and 1/2tsp bicarbonate of soda

2

cups

white chocolate chunks/chips,

I prefer chunks as they ooze more

1 3/4

sticks (200g) unsalted butter,

at room temperature

1

cup

caster sugar

1/4

cup

+ 1tbsp light brown sugar

Zest of 1 lemon

2

eggs

1

tsp

lemon extract,

not essence

1

tsp

vanilla extract
Instructions
No need to preheat the oven yet, this dough needs to chill.

Place the flours, bicarb and chocolate chunks into a medium sized bowl and stir briefly, until combined.

Place the butter, sugars and zest into a large bowl, or the bowl of your stand mixer and beat until light and fluffy, about 2 minutes on med-high speed.

Add in the eggs and lemon extract and mix until smooth and well incorporated.

Add in the vanilla extract and mix until combined.

Add in the flour mix and mix on low until a dough forms.

Tip the dough into a large bowl and cover with cling film. Place in the fridge for at least 6 hours, overnight if possible.

Once the dough is chilled, preheat the oven to 180 degrees C/350F and line 2-3 baking trays.

Use a 1.5 or 2tbsp cookie scoop and place dough balls 2 inches apart, 12 to a standard baking tray.

Flatten the dough balls ever so slightly, to make sure they don't roll off when you take them to the oven!

For 1.5tbsp cookies place in the oven for 8-9 minutes. For 2tbsp cookies, place in the oven for 10-12 minutes.

Cookies are done when very lightly golden around the edges and soft and underdone in the middle.

Leave to cool on trays for at least 10 minutes, before transferring to a wire rack to cool completely.

Cookies will keep soft in an airtight container at room temperature for up to a week.
Enjoy 🙂


I link up at these great Link Parties!