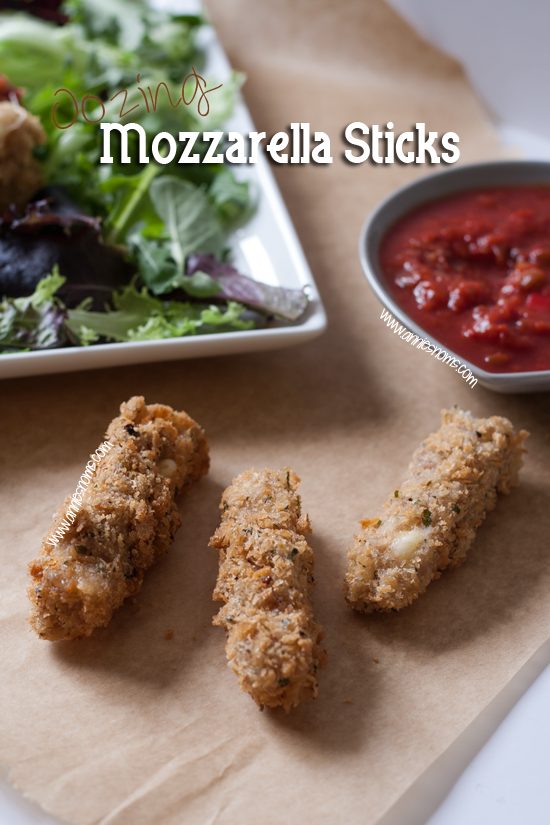 Woah, I can't believe it's time for Secret Recipe Club again! I know I say it every month, but I guess the fact that I post on the third Monday of the month really highlights the fact that another month is almost gone! It is almost AUGUST, how the heck did that happen?
I only have 2 months until I'm back at Uni :((((((( Dreading it, but that's a whole other topic for another day.
This month I was assigned Brittany's blog We Heart Vegan. I have to admit this has been my most challenging Secret Recipe post! I'm not vegan, but I really enjoyed looking through Brittany's blog and finding vegan alternatives to food I love.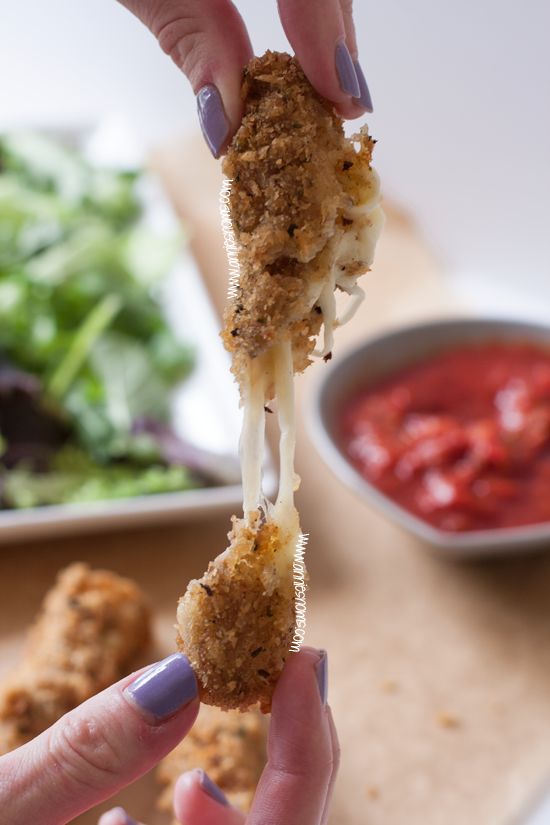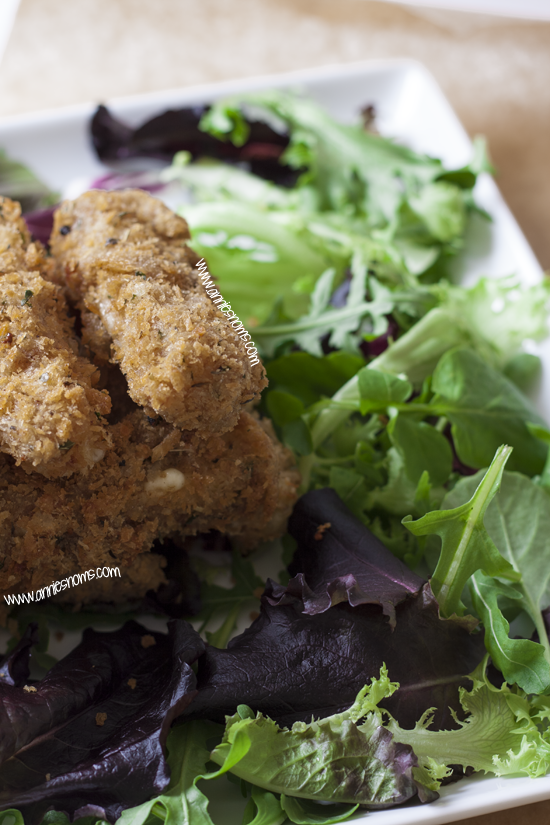 I'm not a massive fan of mozzarella, but my other half loves it so I decided to make these mozzarella sticks for him primarily. However, I tried one and, fresh and oozing out of the pan, they were delicious!!!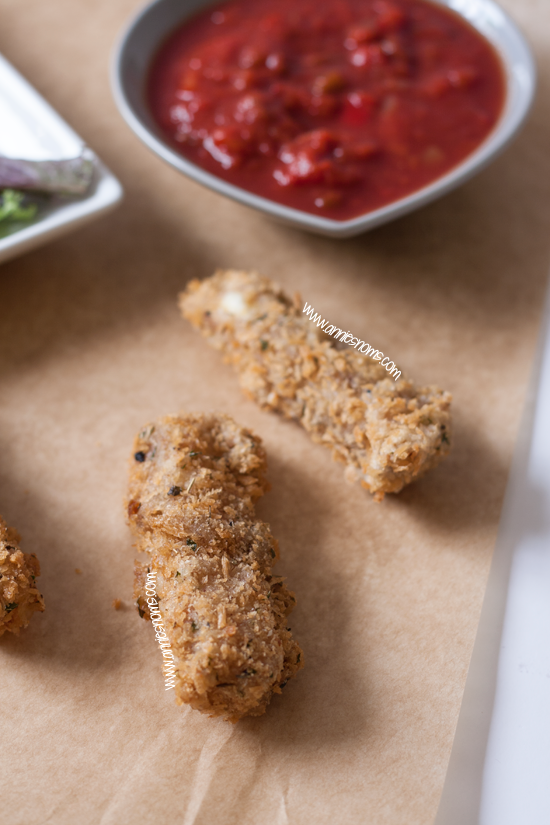 I may be a mozzarella convert! They were super easy to make and from prep to plate, it only took about 20 minutes. We will definitely be having these again!
Quick note on the next few weeks: Since the weather is so glorious here (finally) I'm going to be taking a couple of weeks off to have a Summer break. Rest assured that although I'm taking a break from blogging, I'm not taking a break from baking and there's still loads of new recipes coming out of my kitchen!! I baked a strawberry and vanilla pound cake just yesterday!
I'm also taking this time to write a lot of my own recipes in the hope of having enough for a cookbook sometime in the near future. I've written 38 so far and am busy testing them out and making variations. I just love the feeling when you've not only made something, but written the recipe yourself and it's turned out perfectly!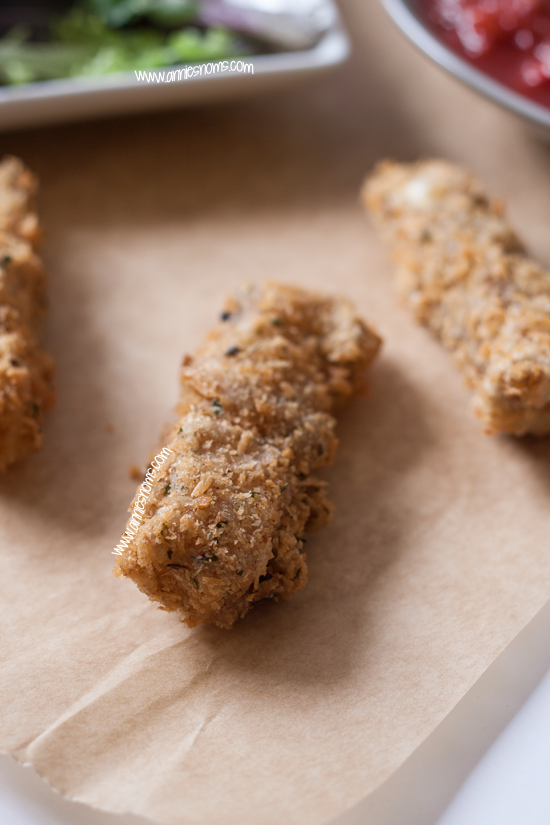 I hope you all have a lovely couple of weeks, I'm going to relax, bake, read and write recipes and I'll be back and refreshed with a new recipe soon! Happy Summer everyone!
Oozing Mozzarella Sticks
Ingredients
10

oz

block of hard mozzarella cheese

Oil for frying

1/2

cup

whole wheat flour

1/2 - 1

cup

cold water

1

tbsp

cornmeal/semonlina

1/2

tsp

garlic powder

Pinch of salt

1

cup

Panko breadcrumbs

1/2

tsp

salt

1/2

tsp

parsley

1/2

tsp

ground black pepper

1/2

tsp

Italian seasoning

1/2

tsp

garlic powder

1/4

tsp

onion powder

Marinara sauce/salsa for dipping
Instructions
In a medium sized bowl place the flour, garlic powder, salt and cornmeal. Add 1/2 cup of water, mix and then add more water if required. I needed closer to 1 cup. Mix until the batter resembles a pancake batter.

Place the breadcrumbs, salt, parsley, black pepper, Italian seasoning, garlic and onion powder into a wide, shallow bowl and toss together.

Cut the cheese into 12 sticks, ours were about 1 inch by 1/2 inch.

Heat up 3-4 inches of oil in a medium sized saucepan, on a medium heat.

Place the mozzarella sticks into the wet batter and cover, then place the sticks into the breadcrumb mix and toss around until completely covered in breadcrumbs. Place on a tray until the oil has heated.

The oil should bubble a bit, but not smoke. If it smokes, it's too hot!! We stuck a candy thermometer in and fried at 160C. Fry 3 sticks at a time, for about 45 seconds - 1 minute until golden brown.

Place cooked mozzarella sticks onto a plate covered with kitchen towel to absorb any excess oil.

Serve immediately with marinara sauce or salsa.
Notes
Recipe from We Heart Vegan - http://weheartvegan.com/2013/01/02/vegan-mozzarella-sticks/
Enjoy 🙂


I link up at these great Link Parties!