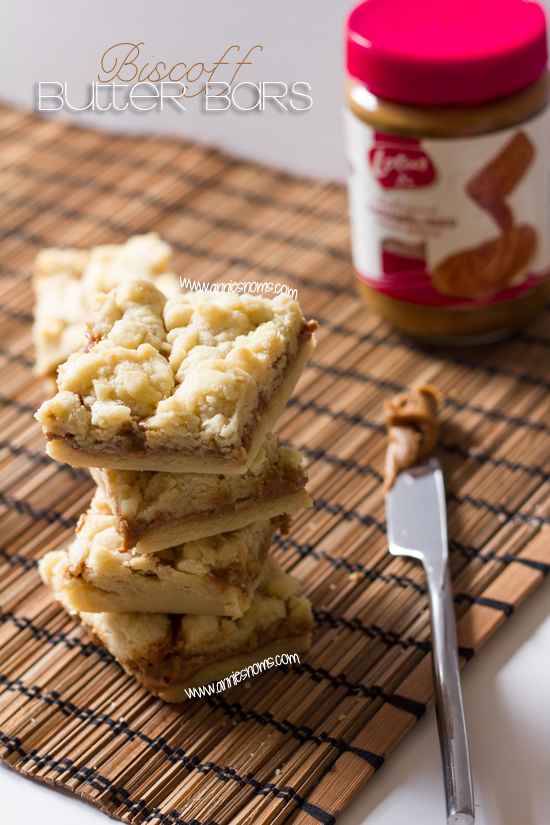 I'm back!!! I'm feeling an awful lot better, although I'm always aware that an episode could just hit again. I guess that's just something I have to learn to live with.
Anyway, I'm happy to be back sharing recipes. And I'm loving being back in the kitchen.
You may notice the site has changed a little. This is because I've finally made the change to WordPress! I'm loving how much more you can do with it. I hope you'll check out some of the new features:
NEW Recipe Index – sorted by categories, rather than alphabetically.
Why Blogging? – My original post from June 2012, where I admitted I had problems with food and gave the reasons behind my decision to start a food blog.
FAQ – Frequently asked questions, what camera do I use, what do I do with all the food…. etc, all kinds of things you might want to know!
UK/US Substitutions – I'm frequently asked "What is bicarbonate of soda?" etc, so I have a new table full of common ingredients in their UK and US form.
I'm really happy with the new site and hope you're loving it to! I'm still having a few problems with Bloglovin' – it doesn't like the fact I've changed domain and now host my own site… And some of the links in older posts may not work, but I'm slowly making my way through them all and double checking!
Back to these butter bars…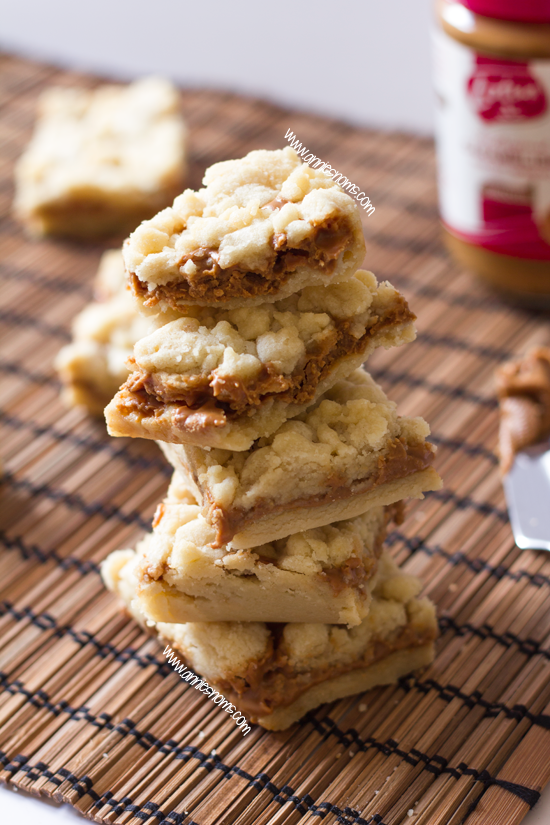 These are insane! Actually insane I tell you.
Crumbly, buttery biscuit with a generous amount of Biscoff Spread slathered between the layers. Like eating pure heaven.
I was pretty late to the Biscoff bandwagon, I don't know why, but I used to think it had nuts in. Turns out it doesn't, thank the Lord as it is just beautiful.
At the moment I'm having it all over brioche for breakfast every morning. I encourage you to try it on brioche, it's soooooooooooo good!!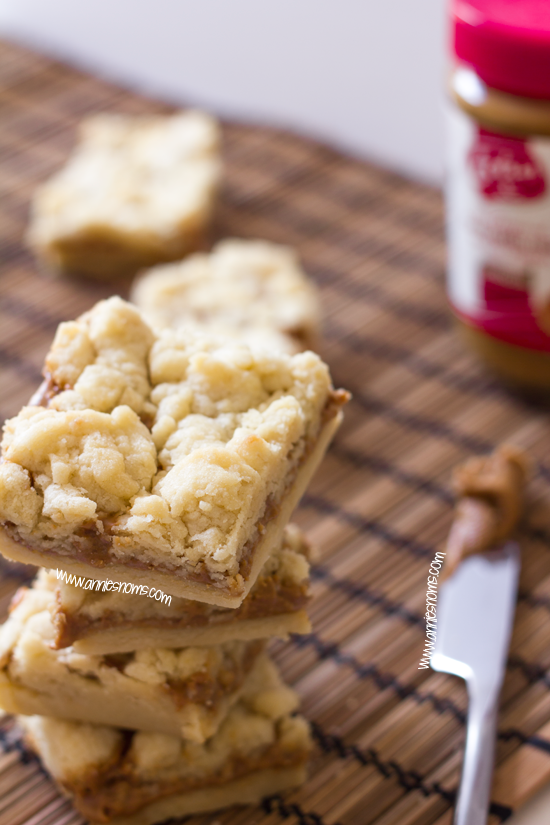 Looking at these pictures is making me drool and crave them all over again! I may have to go and make some after I've finished writing this! They have to be one of the best things I've ever made and that's saying something! I've made a lot of stuff!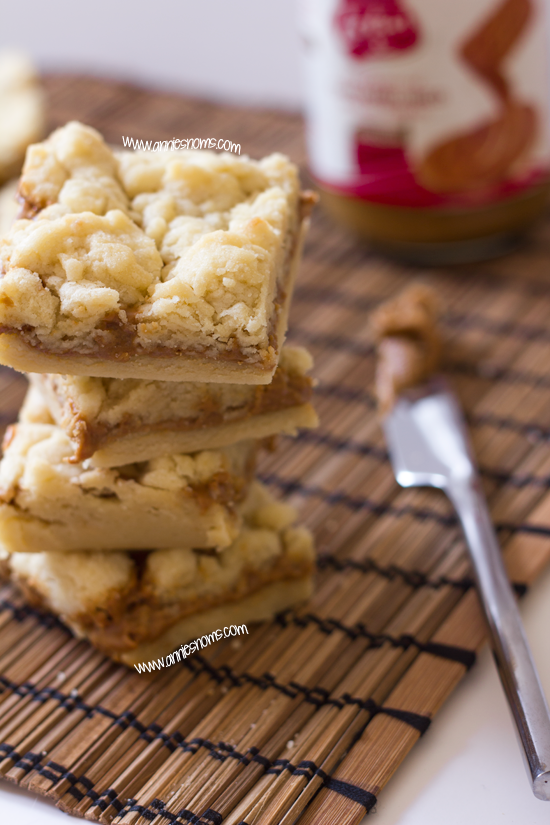 So please, for your own good go and make these bars!!! And I won't judge if you don't wait for them to cool properly, I just got out a spoon and dug in!
Biscoff Butter Bars
Crumbly biscuit filled with absolutely divine Biscoff Spread. So good they should be illegal!
Ingredients
1/2

lb

unsalted butter

at room temp

1/2

cup

caster sugar

3/4

cup

icing sugar

1

tbsp

vanilla extract

2

cups

plain flour

3/4

cup

Biscoff Spread
Instructions
Preheat the oven to 160 degrees C/325F and grease a 9x9 in pan.

Place the butter and sugars into a large bowl or the bowl of your stand mixer and beat until light and fluffy, about 2 mins on med-high speed.

Add the vanilla extract and flour and mix until a soft dough forms.

Place around a 1/3 of the dough into the greased pan (wrap remaining dough in cling film and refrigerate) and bake for 12-14 minutes, until puffy and ever so slightly firm to the touch.

Allow the base to cool for 15 minutes.

Once cooled, spread the Biscoff over the base, leaving a 1/4 inch gap around the edge.

Crumble the remaining dough over the top of the Biscoff and bake for 20-25 minutes, until puffy, very lightly golden and slightly firm to the touch.

Allow to cool completely before removing from pan. Slice into 12-15 bars.

Bars will keep in an airtight container, at room temperature for 3 days.
Notes
Recipe adapted from Cookies and Cups - http://cookiesandcups.com/salted-nutella-butter-bars/