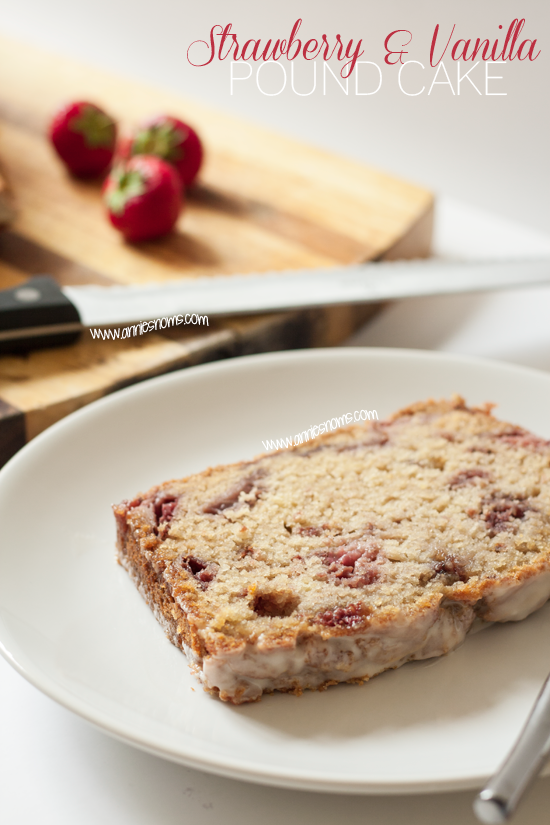 I've finally got a new laptop!
I've had my old one for 5 years, which my OH loves to tell me is practically pre-historic in computer terms. Yes, yes I know, but it worked up until recently, so I didn't see the need to buy a new one.
Then it started getting s.l.o.w.
Reallllllly slow.
And then the battery stopped charging properly.
It was so slow I wanted to throw it out of the window! I have about 200 blogs I read almost daily and obviously with food blogs, there are pictures. I would get the text and then the images would show up 5 minutes later, no joke.
Then sometimes I wouldn't get the text! I mean come on?! I'm not magic, I don't just look at someone's website and then their invisible words flow into my head. I enjoy reading blogs and like seeing what other bloggers have been up to, so having a laptop which loads that really important stuff like TEXT is pretty darn important.
So anyway, I've been looking for a while, but I was just going to get a normal, reasonably priced laptop as I have no idea about specifications etc and I just wanted one that works.
However, I have the best boyfriend in the world! We were watching TV one night and he suddenly went "What laptop do you want?" I was like "I have no idea…"
So he went looking and showed me some options which were wayyyyyyy better than what I was looking at. In an ideal world, I need one which can run CAD as well for Uni, but I couldn't afford one.
I chose one I quite liked (he'd told me all the amazing things it could do and read out a load of numbers which I had no clue about) and then said he was going to buy it for me!!
I was so shocked and grateful! Long story short, it arrived yesterday and it's amazing. It's made out of metal too, so clumsy people like me can't break them as easily. It's so fast, I've missed being able to load something in like 10 seconds!
So to celebrate the fact I've joined the 21st century in computer terms, lets eat cake.
Strawberry and Vanilla Pound cake to be precise.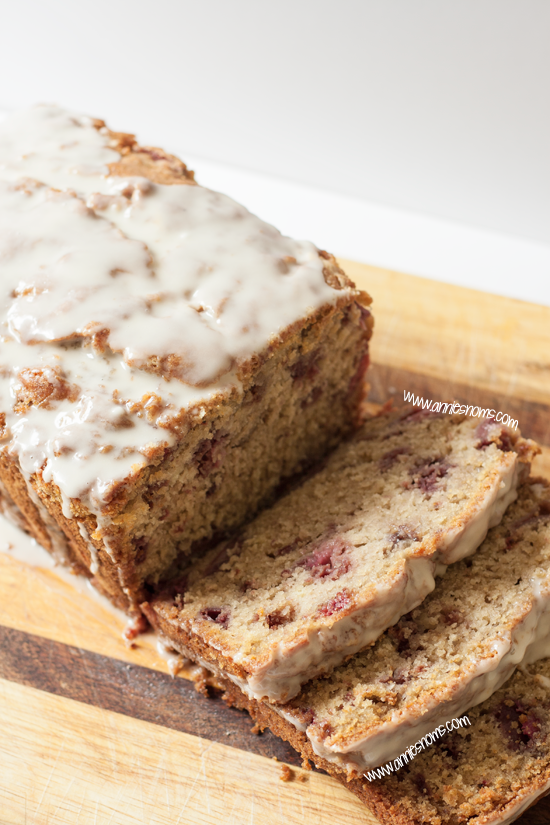 This cake is so good! I love a good pound cake and this is my new favourite! I've been developing the recipe for a while now and I've got it down to perfection 🙂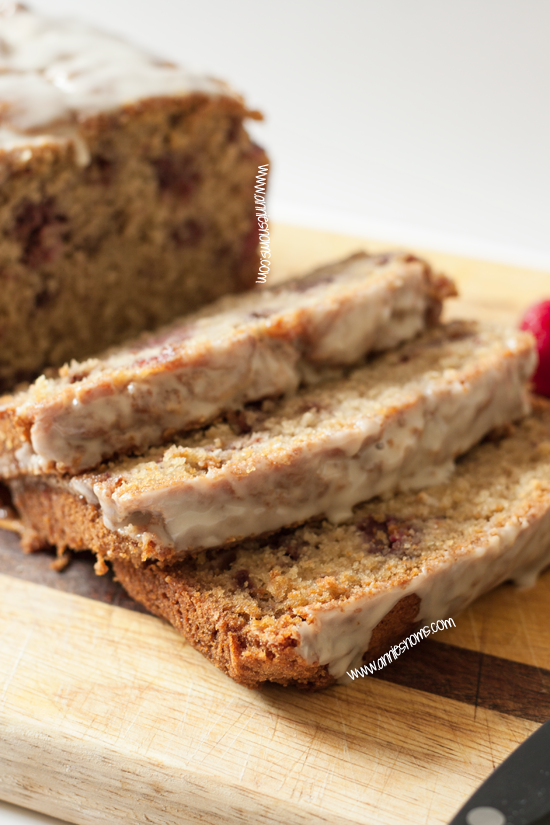 It's moist, tender, has a perfect crumb and is super versatile. I can't wait to make this again with new flavours!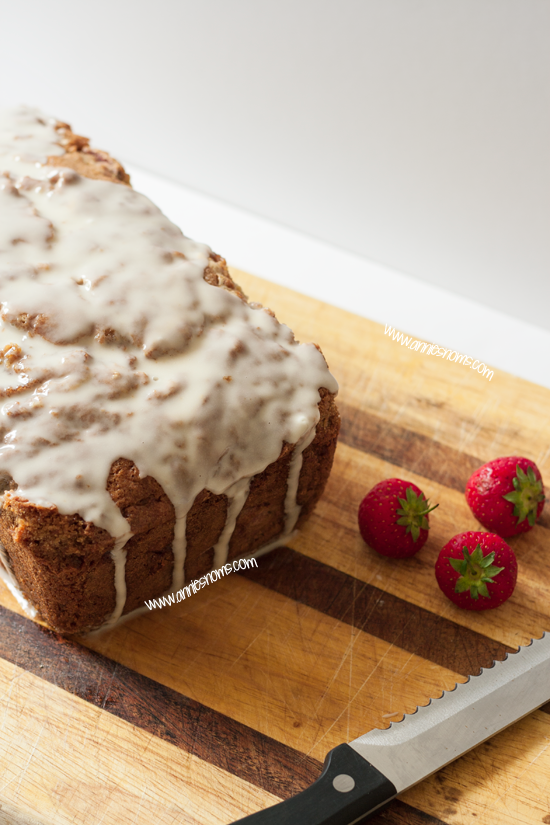 This version is packed full of fresh strawberries, which are complimented perfectly by the vanilla cake. I finished it off with a simple vanilla glaze, which just topped it off.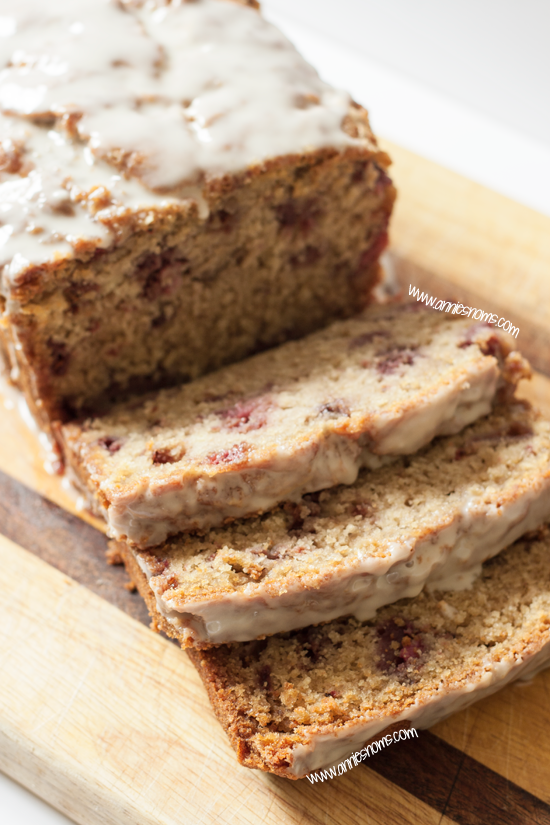 It's easy to make and the batter whips up in less than 10 minutes. Then you just put it in the oven for a nice slow bake at 160C/325F and there you have it – the perfect pound cake!
Seriously, you need this in your life! 🙂
Strawberry and Vanilla Pound Cake
A moist and tender vanilla pound cake, full of fresh strawberries and glazed with a simple vanilla glaze.
Ingredients
Ingredients for the cake

2

sticks (226g) butter

1

cup

caster sugar

4

eggs

1

tbsp

vanilla extract

3/4

cup

sour cream

2 1/2

cups

cake flour

(in the UK we don't get this for every 1 cup of plain flour, remove 2 tbsp and replace with cornflour, then sift together to create cake flour)

1 1/2

tsp

baking powder

2

cups

diced,

fresh strawberries

Ingredients for the glaze

2/3

cup

icing sugar

1

tsp

vanilla extract

1-2

tbsp

water
Instructions
Preheat the oven to 160C/325F and grease and line a 2lb loaf tin.

Place the butter and sugar into a large bowl or the bowl of your stand mixer and beat until light and fluffy, 2-3 minutes on med-high speed.

Add in the eggs and vanilla extract and mix until well incorporated.

Place the flour, baking powder and strawberries into a medium sized bowl and stir until the strawberries are coated in flour. (This will stop them sinking to the bottom of the cake).

Add in the sour cream and flour mix and mix on slow until well combined and smooth.

Pour the batter into the greased and lined loaf tin and place in the oven for 70-75 minutes, until risen, golden and a skewer inserted into the centre comes out clean.

Leave cake to cool in the tin completely.

Once cooled, make the glaze. Place the sugar and 1 tbsp of water into a small bowl and mix until smooth. Add in the vanilla extract and another tbsp of water if required. Mix until smooth and then pour over the pound cake.

Cake will keep in an airtight container at room temperature for 2 days or in the fridge for 4 days.