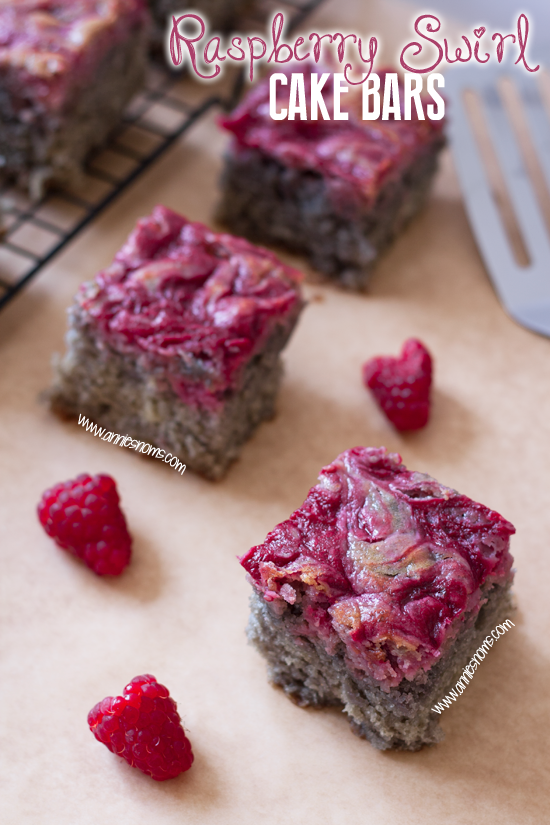 Hey there!! I'm contributing over at Reasons to Skip The Housework today.
Head on over there to check out the recipe for these amazing cake bars. They have fresh raspberry purée in the cake batter and swirled into the top, to create a pretty and flavourful cake bar!
You seriously don't want to miss them!