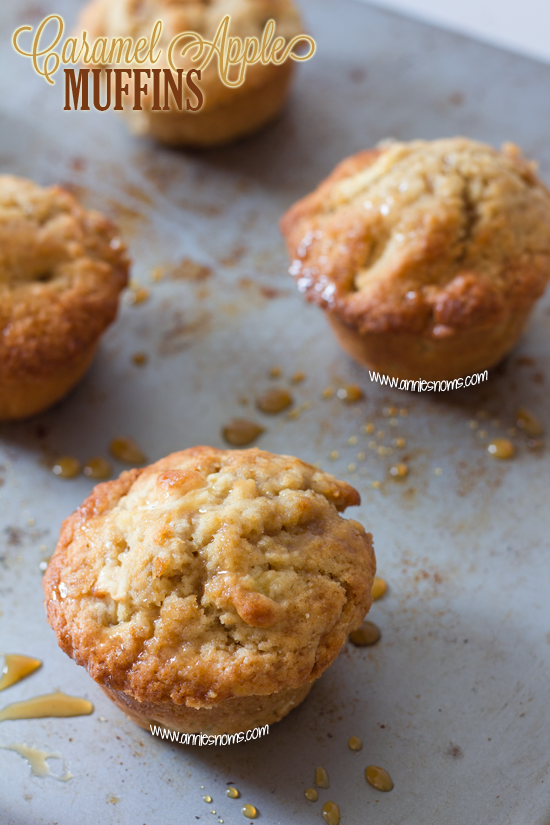 Is it just me, or did Summer disappear on September 1st?
It has certainly got chilllllly here! I was so cold yesterday I was tempted to put the heating on, even my OH thought it was cold and he's usually my personal radiator, so it must have been cold!
As I type this, it's getting darker and gloomier outside, so I don't imagine it will be long until it chucks it down!
Kinda bummed it's suddenly got so miserable, as we were hoping to go to the BTCC this weekend, but none of us want to stand there freezing cold and wet all day when you can be sat at home on the sofa instead.
Anyways, muffins.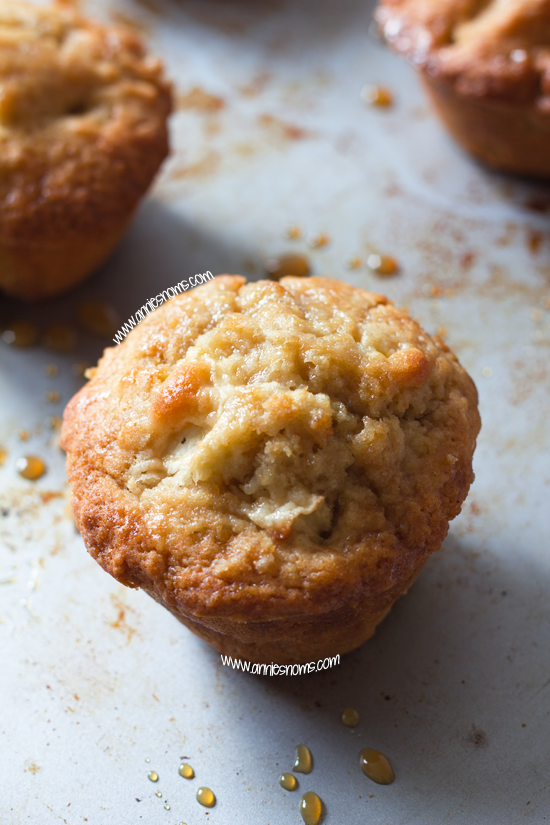 Caramel Apple Muffins to be precise. 🙂
Moist, tender, full of apple and drizzled with delicious caramel syrup.
Definitely perfect for Autumn/Fall (same difference).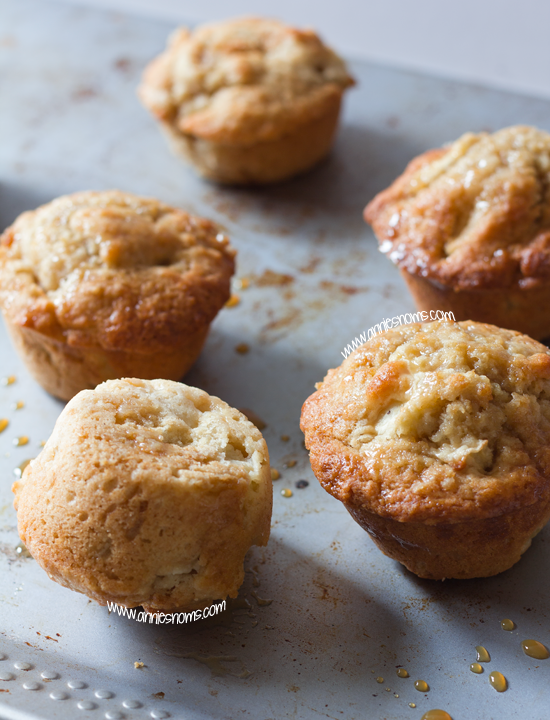 They didn't like being stacked up…
And I thought it was funny how they fell, so decided to shoot them like that anyway!
These are super easy to make, no mixer required!
Just a jug, bowl and wooden spoon and you're all set.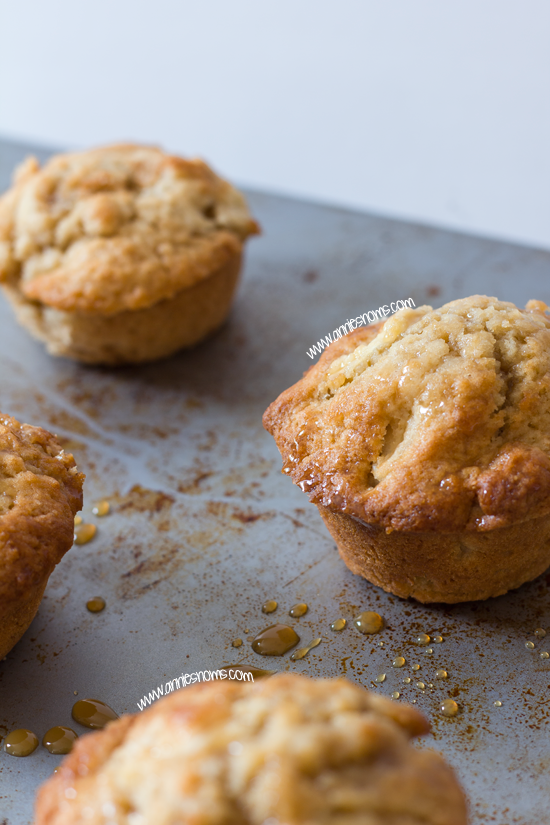 Place all your wet ingredients into a jug and give them a mix, then place all of your dry ingredients into a bowl, toss the apples in the flour mix, add in the wet and mix a bit = done!
And really, it's as simple as that! Be sure not to over-mix the batter as then you'll end up with rubbery muffins and nobody wants that 🙁
All hail the perfect crumb…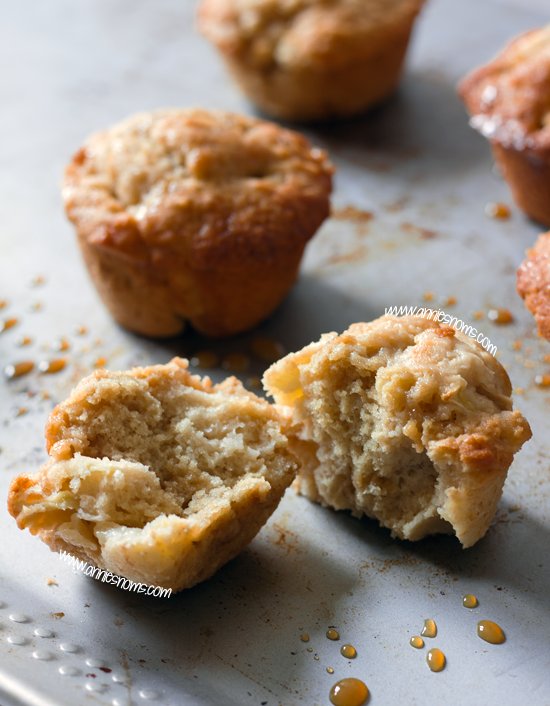 This is my own base muffin recipe adapted to make it all Autumnal 🙂 and it sure worked well. My OH loved these and enjoyed them for breakfast last week.
Now, I'm off to make more Autumn stuff. Pumpkin Chocolate Chip Cupcakes, anyone?
Caramel Apple Muffins
Moist and soft apple muffins with a delicious caramel drizzle on top. Fall flavours, perfect for breakfast!
Ingredients
1

stick (113g) unsalted butter

melted and slightly cooled

1/4

cup

vegetable/sunflower oil

1/2

cup

buttermilk

1

tsp

vanilla extract

2

eggs,

lightly beaten

2 1/2

cups

plain flour

1

cup

light brown sugar

2 1/2

tsp

baking powder

1/4

tsp

bicarbonate of soda

1/3

cup

caramel sauce/syrup for drizzling,

I used Hershey's
Instructions
Preheat the oven to 190C/375F and grease a 12 hole muffin tin (I use Wilton Bake Easy spray).

Place the melted butter, oil, buttermilk, vanilla extract and beaten eggs into a jug and mix together until combined.

Place the flour, sugar, baking powder, bicarb and chopped apple into a large bowl and mix together just until everything is incorporated and the apples are covered in flour.

Pour the wet ingredients into the dry and stir until just combined. Do not be tempted to over mix, this will result in rubbery muffins.

Fill each muffin hole level (this was a heaping 2tbsp ice cream scoop for me.)

Place muffins in the oven for 20-25 minutes until risen, golden and an inserted skewer into the centre comes out clean.

Leave to cool in the tin for at least 10 minutes before transferring to a wire rack. Whilst the muffins are still warm, drizzle the caramel sauce/syrup over the top of the muffins so it will soak into them.

Leave to cool on the wire rack completely before storing in an airtight container.

Muffins will keep for 2-3 days at room temperature.
Notes
Recipe by Annie of Annie's Noms