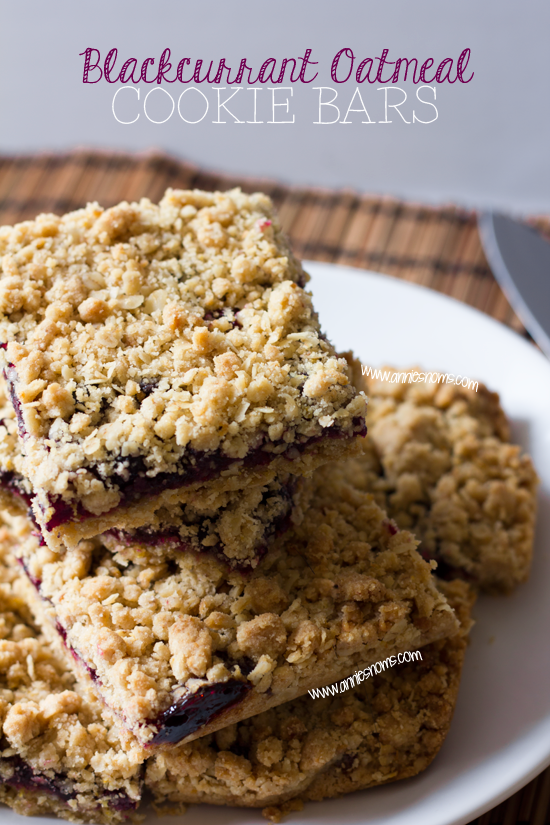 Wow, it's time for The Secret Recipe Club again! This month I was assigned Jamie's blog Cookin' With Moxie! 
I found her About Me page so interesting as she talks about her family and friends! Maybe I should add some pictures of my friends to my page, I'm not too good with photos. I take them, I'm not usually in them haha!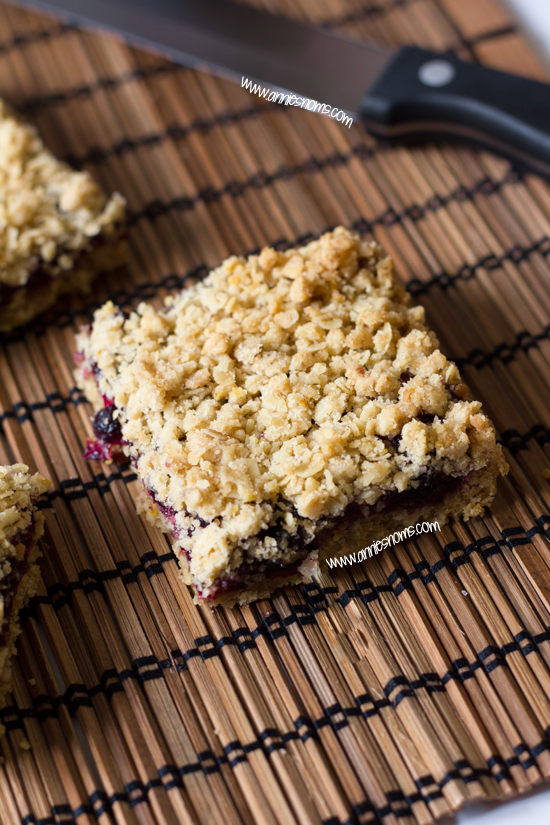 Anyway, after a lot of searching, I finally decided to make these Raspberry Oatmeal Cookie Bars,
but with Blackcurrant jam as I love blackcurrants and really don't use them enough!
I was so impressed with these bars! The lemon added to the cookie mixture really lifts these bars and adds an extra something!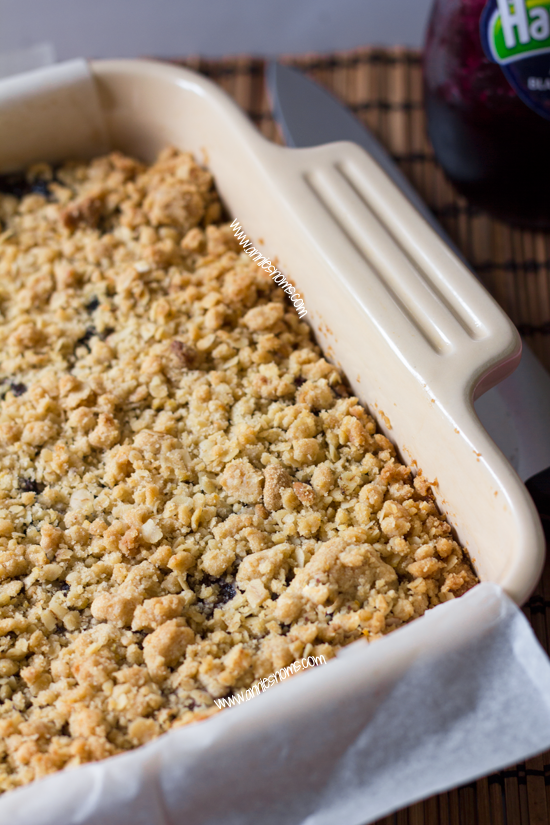 These are so simple to make, you don't even need a mixer, just a spoon, bowl and your hands!
Just rub the butter into the dry ingredients, pat some of the mixture into a greased pan, spread with jam, crumble the remaining cookie mixture over the top and that's it!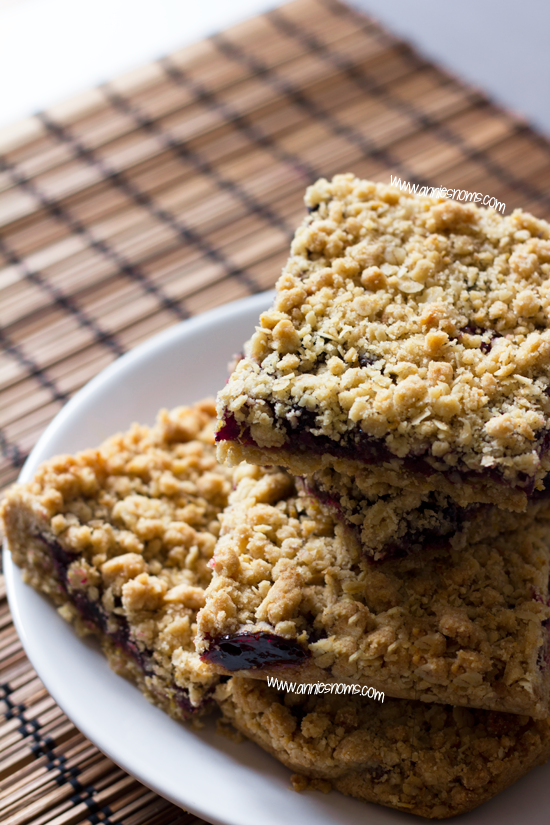 I love raspberry and lemon together, but blackcurrant and lemon work so well together too! I'm so glad I made these bars, thanks so much for the great recipe Jamie!
Seriously, make these bars – you won't regret it!!
Blackcurrant Oatmeal Cookie Bars
Crumbly oatmeal cookie bars filled with oozing blackcurrant jam, a perfect sweet treat!
Ingredients
1/2

cup

packed light brown sugar

1

cup

plain flour

1/4

tsp

bicarbonate of soda

1

cup

oats

Zest of 1 lemon

1

tsp

vanilla extract

1

stick (113g) butter,

cold and cubed

3/4

cup

blackcurrant jam,

or any other jam
Instructions
Preheat the oven to 180C/350F and grease and line an 8x8 square pan. (I use Wilton Bake Easy spray and greaseproof paper.)

Place the sugar, flour, bicarb, oats and zest of 1 lemon into a large bowl and toss to combine.

Add in the vanilla extract and stir.

Add in the cubed butter and, either using a pastry blender, or your hands, rub in the butter until you have what resembles coarse breadcrumbs. A few larger lumps is fine.

Place 2 cups of mixture into the bottom of your greased pan and lightly press down until level.

Spread the 3/4 cup of jam over the base, leaving a 1/4 inch gap around the side.

Sprinkle the remainder of the crumbly oatmeal mix over the top of the jam, then lightly press to level.

Place in the oven for 35-45 minutes until lightly golden on top and the jam is bubbling.

Leave in the pan for at least an hour before trying to take them out. They will firm up as they cool.

Cooled bars will keep in an airtight container, at room temperature for 3 days.
Notes
Recipe from Cookin' with Moxie - http://www.cookinwithmoxie.com/blog/?p=38