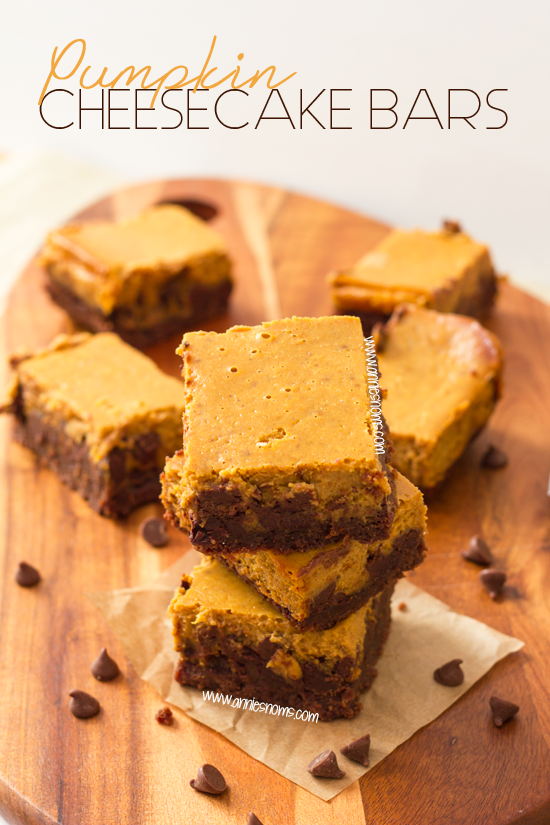 I promise this is the last pumpkin recipe of the year and I'll get onto some holiday baking next!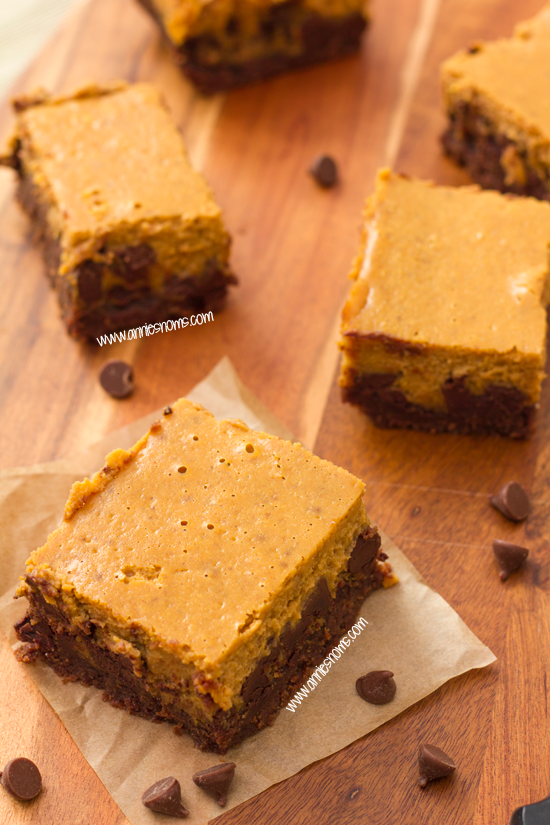 But these were so good, I couldn't not share them!! I've called them pumpkin cheesecake bars, but they are so much more!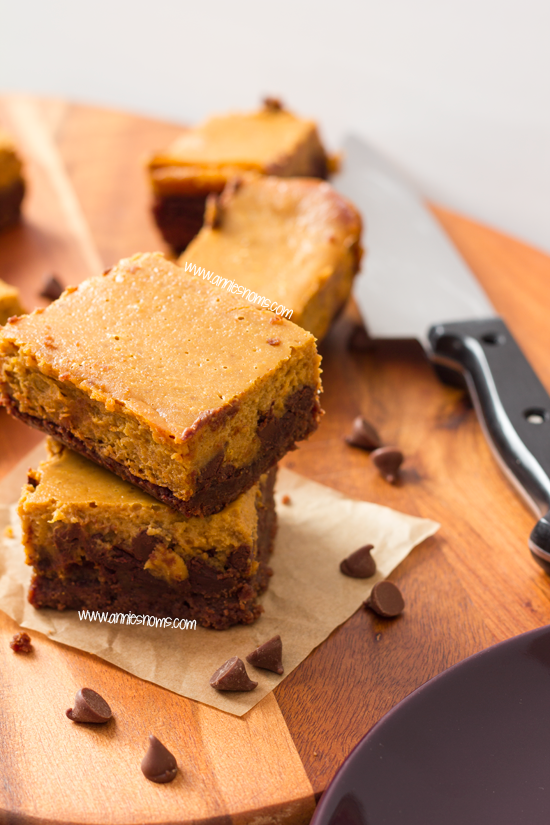 A chocolate base, a layer of melty chocolate chips hiding between the layers and then a light and flavourful pumpkin cheesecake layer, just perfect with a hot chocolate!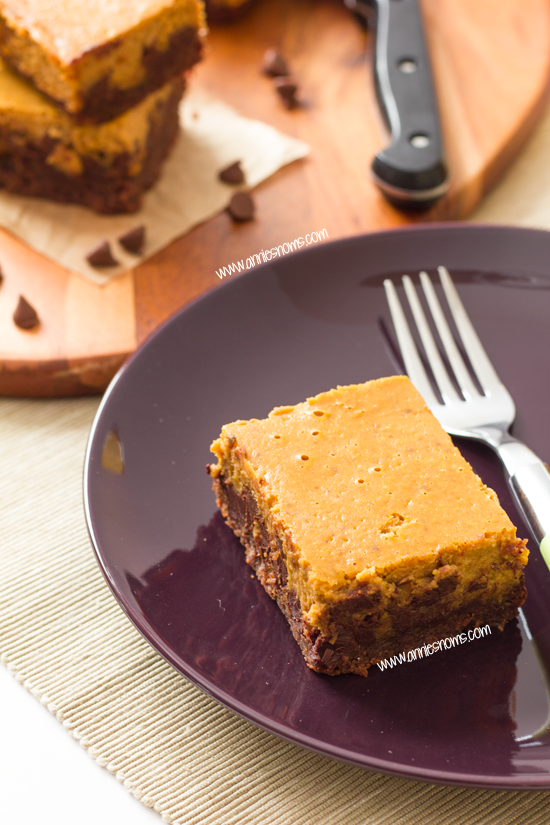 I'm kinda sad to see the end of Autumn 🙁 yes I adore the holidays, but I love all the Autumn flavours and colours…
… And Starbucks have stopped doing their Pumpkin Spice Latte. Just no, I'm having major withdrawal symptoms.
I've tried the Gingerbread Latte and it just isn't as good. I'm sorry, it just isn't. The orange Mocha is really nice though… orange and chocolate are just a match made in heaven.
Anyways, I've had this week off and I haven't known what to do with myself! I'm well and truly enjoying it because I know that from next week on Uni is going to get even more crazy busy 🙁
This time last year when we had a week off I had so much work to do, but this year we don't really. I have a little bit to do, but I've managed to actually READ A BOOK this week!!!!! 😀
I know it seems trivial, but you have no idea how much curling up with a good book fills me with joy! I am a total bookworm and I've found an awesome series at the moment, every book is fab, which doesn't happen too often! (It's the The Ben Hope Series by Scott Mariani
, in case you were wondering – I'd highly recommend it!)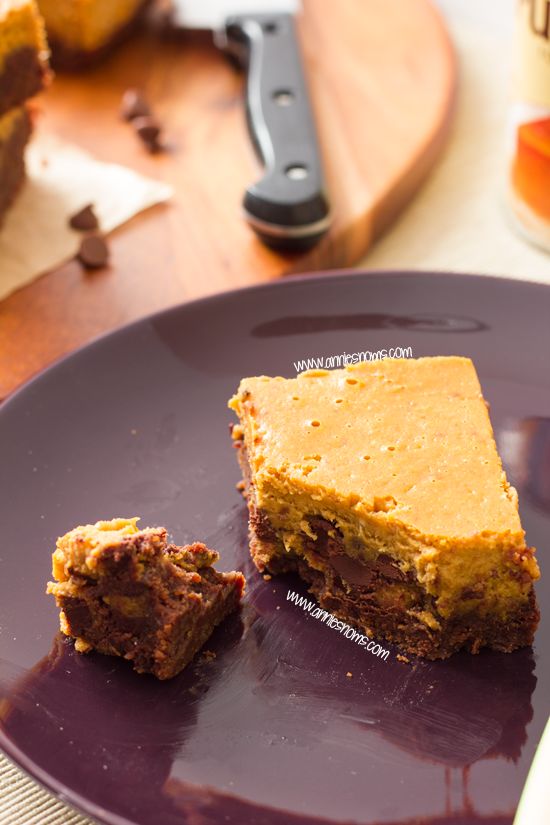 I really hope you enjoy this recipe, we certainly did! I hope to be able to blog again soon, we'll have to see how things go next week! Thank you for your ongoing support everyone! Overwhelmed by it and your lovely comments and emails really make my day! 🙂
Pumpkin Cheesecake Bars
Light and flavourful pumpkin cheesecake with a gorgeously chocolate biscuit base.
Ingredients
For the crust:

2

cups

crushed chocolate biscuits,

measured AFTER crushing (such as Bourbons, double chocolate digestives or Oreo's)

1

stick (113g) unsalted butter,

melted

For the cheesecake layer:

6

oz

full fat cream cheese

1

egg

3/4

cup

Pumpkin Purée,

not pie filling

1/2

cup

evaporated milk

1/2

cup

light brown sugar

1

tsp

vanilla extract

1/2

tsp

ground cinnamon

1/2

tsp

ground ginger

1/8

tsp

ground cloves

Pinch ground nutmeg

1

tbsp

plain flour

1

cup

dark chocolate chips,

optional (but they do add an extra layer of chocolate-y goodness!), semi-sweet
Instructions
Preheat the oven to 180C/350F and grease and line an 8x8 inch square pan.

Pour the melted butter over the crushed biscuits and mix until all the biscuit crumbs are coated with butter.

Tip the biscuit mix into the lined pan and press lightly until smooth and level.

Place in the oven for 10-12 minutes until it looks slightly puffy.

Whilst the crust is baking, make the cheesecake layer: Place the cream cheese, egg, pumpkin purée, light brown sugar, vanilla extract, spices and flour into a large bowl and beat on a med-high speed until everything is smooth and well combined.

If you are using chocolate chips, sprinkle them all over the baked crust, then pour the cheesecake batter on top and smooth until level, if you are not using chocolate chips, just pour the cheesecake layer on top of the crust.

Place in the oven for 25-30 minutes until the middle only has a very slight wobble, it's slightly brown around the edges and it's starting to pull away from the sides of the pan.

Leave to cool completely in the pan.

Once cool, remove from the pan and slice into 9-12 bars.

Bars will keep in an airtight container, in the fridge, for 2-3 days.
Notes
Cheesecake recipe adapted from Table For Two Blog - http://www.tablefortwoblog.com/2013/11/06/maple-pumpkin-cheesecake-bars/