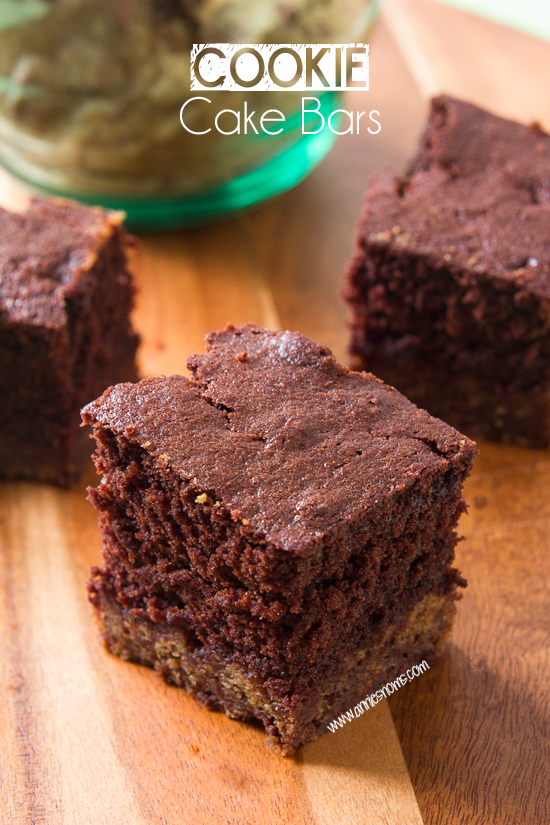 Hello strangers!!
This is a long, wordy post. If you just want the recipe, then skip straight to the bottom! 😀
You honestly have no idea how happy I am to be sitting here writing this. UNI IS OVER!
Apologies for the caps… it all feels a bit surreal at the moment. My whole schedule just opened up in front of my eyes and I'm a bit like "woah!".
I have these amazing cookie cake bars to share with you today, but I thought I'd explain what I've been up to for the last few months and what my plans are for the future first. (so excited about this!)
Where to begin… it's been crazy. In myself, I've felt calm and relaxed. I took a very methodical and logical approach to all of my projects this year and I've finished feeling much better than last year. Second year was awful, not going to lie. I didn't want to go back for my final year as I hated 2nd year so much.
It was so many things, but made worse by the fact that I transferred from another Uni and had to settle into a new place whilst also juggling a house, a blog and 6 modules. I think I was mentally, much better prepared for this year.
I also decided at the beginning of term that I wanted to work with food and be a blogger, so the pressure was off in some ways, I didn't need to do absolutely everything possible to get a job in design at the end of it. This doesn't mean I was lazy and didn't bother with my work. When I do something, I do it properly and put 110% into it.
However, I managed to keep a much better work/life balance this time. Last year, every time a tiny little thing needed changing, I'd be up all hours doing it. This year, I worked all day, but stopped when my boyfriend got home from work. I didn't work at weekends until recently and I found my grades were going up and I felt a lot better. My tutors even commented on how much better I was this year and I honestly believe it's down to me having a break.
It allowed me to relax and then come Monday morning when I started work again, my brain had had time to rest and I could knuckle down and get things done. Last year I was thinking about my projects allllllllllll the time, I got so absorbed in them, I don't think it was healthy! Nobody can focus 24/7, but I was trying to. Because I was working all the time I couldn't take a step back and re-evaluate things.
I had my final presentation on the 15th May and it went really well. If you know me personally, you'll know I'm a bit rubbish at presenting and having people looking at me. Even if I manage to keep my voice steady, I normally go bright red – arms, face, chest – everywhere! I just hate people watching me intently. Somehow, I was the calmest I'd ever been in my final, went in the same colour I came out haha!!
Then we had to build the stands for the exhibition. If you've read my blog over the last couple of years, you'll know I don't think much of my Uni or the staff and exhibition building was a nightmare. Not even going to go into how rude the staff were when we were giving up our weekend to help, but let's just leave it at "I was shaking with anger when I left".
The exhibition build up day was a nightmare. How easy is it to send an email to everyone saying we absolutely, must test print our layouts by Tuesday? Well, nope. Me and 3 others did, everyone else turned up on Wednesday (the day of the exhibition) to test print and then we had to wait until lunch time before we even started to final print, even though we were ready at 9am! It was so frustrating, I had a mental plan of how the day would go, including having some time to come home, paint my nails and get stuff done. Instead, it was a manic rush home at 15:30 to pick up my parents and change. No time to eat or do my nails 🙁
By the time I got to the exhibition, I just wasn't in the mood. I pretty much avoided everyone all night and even left to go and get some food. Then we came back, got bored and came home at 8pm. I know it's hardly an advertisement for the perfect graduate showing off her work, but I was just totally drained and done with it all 🙁 Sad really, that I've put all this money, time and effort in and I'm just so sick of it, I don't even care now.
Anyway…. it's done now and I never have to go there again. So, I'm back to blogging and baking and I just can't wait to get right back into the swing of things!
Even though all of this stuff has been going on, I've been making some important decisions about my next steps recently and also been trying to learn more about photography and food styling, so here goes with my plans!
My original plan was to blog half time and get a part time job. My boyfriend and I have been talking loads as I've come to the end of my degree about the next step as we have a house and bills like any other couple! I know I'm in the minority and incredibly lucky, but I was never going to go full time as I don't need to. I wasn't brought up to just live off of somebody else's hard work, but I am in the enviable position of not needing, but rather wanting to work.
So the decision is – I will blog full time until September. I will be working incredibly hard to get this blog back off the ground, as I was starting to before I had to stop to finish Uni. I'm going to be focusing on this 100% and trying to get my blog out there and more popular, so that hopefully I can start to make some kind of income. If, by September nothing has happened, I will start looking for a part time job and go to blogging part time.
At some point I will finish my cookbook! It's sitting there half written! Since, I've just had about 10 hand ins in the last month, I may leave it a while, just because I'd like a break from deadlines!
However, I am going to start writing a schedule list for the blog. In the past it's always been in my head "I'll blog Tuesday and Thursday", but I am going to write a proper schedule including baking times, photography, editing and post writing! Any tips for this would be greatly appreciated!
I've been reading the brilliant Plate to Pixel: Digital Food Photography & Styling and am just drinking it up. It's gorgeous. Food styling doesn't come that naturally to me, so I'm planning on studying as much as I can to better improve my photos.
I read this awesome post and couldn't believe that I'd never heard of Close up lens kits for cameras. I'm on a bit of a budget and can't quite afford a Macro lens yet, so I've bought myself these Polaroid 52mm Macro Close Up 4 Piece Filter Kit. I've only used them once and I'm in love! I use a Canon EF 50 mm f/1.8 II Lens and it's great, but sometimes I'm just desperate to get that tiny bit closer to the item of food I'm photographing! So, I'm definitely going to be working hard on getting better with these!
Now, let's talk food!
Ever want a cookie and a cake, but can't decide between the two? Now you don't have to!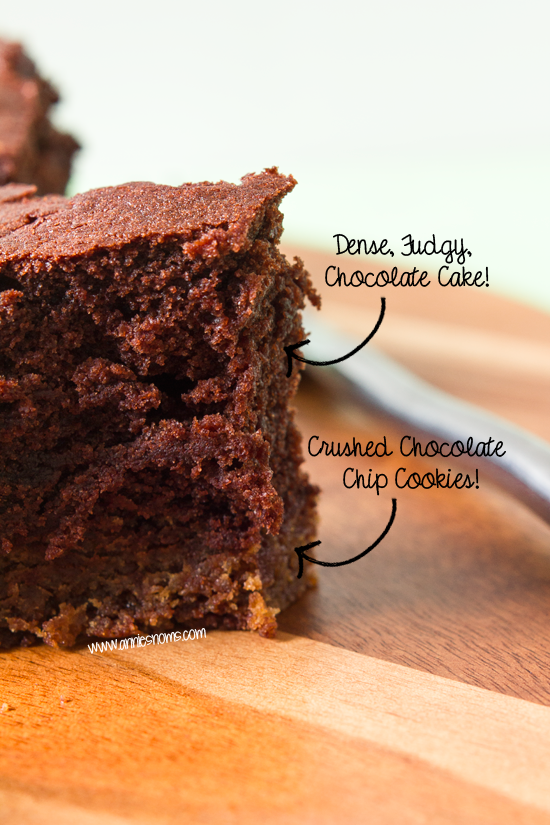 The idea came for these as I'd made some of my Perfect Chocolate Chunk Cookies to take in for the weekend we were building the exhibition. Then I got side tracked and completely forgot about them, so they went on a trip and came home again!
I didn't want to waste them, so I thought about how I could re-use them!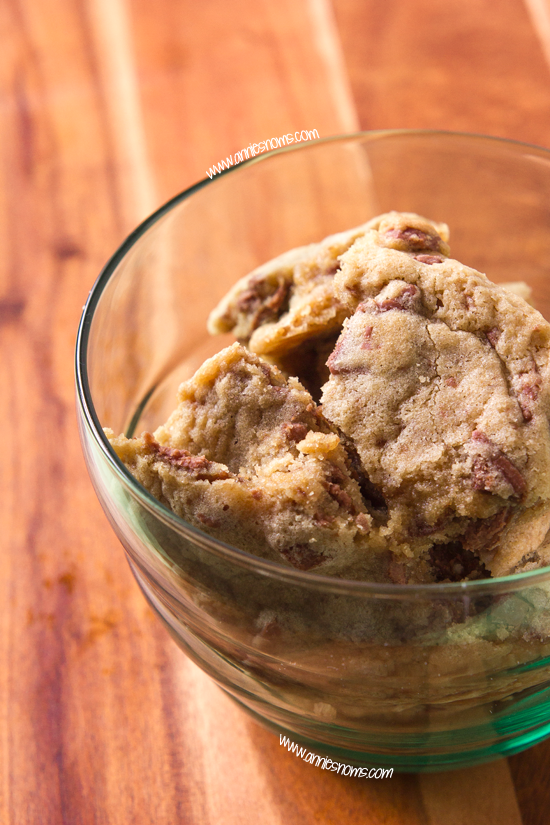 I decided that sometimes I want cake and cookies, so I put the cookies into a mini food chopper and blitzed them into crumbs.
I had to stop myself just eating spoonfuls of the crumbs, but I managed somehow and managed to get them into a baking tin 😉
I spread them evenly at the base of an 8×8 tin and then baked them for 8 minutes. Then they got all gooey and I started spooning them into my mouth again…. It's a wonder I made anything.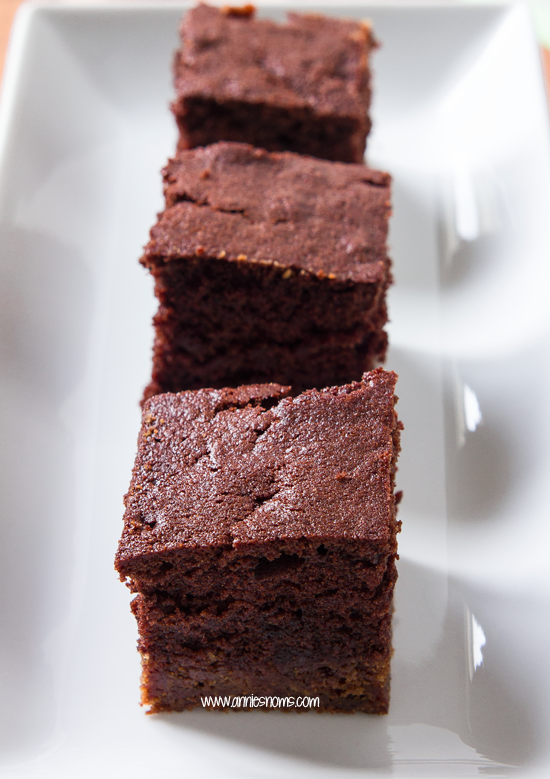 I then wrote a recipe for dense, fudgy chocolate cake and spread a layer over the cookie base. I baked it all up and got these…. ahhhhhhhh.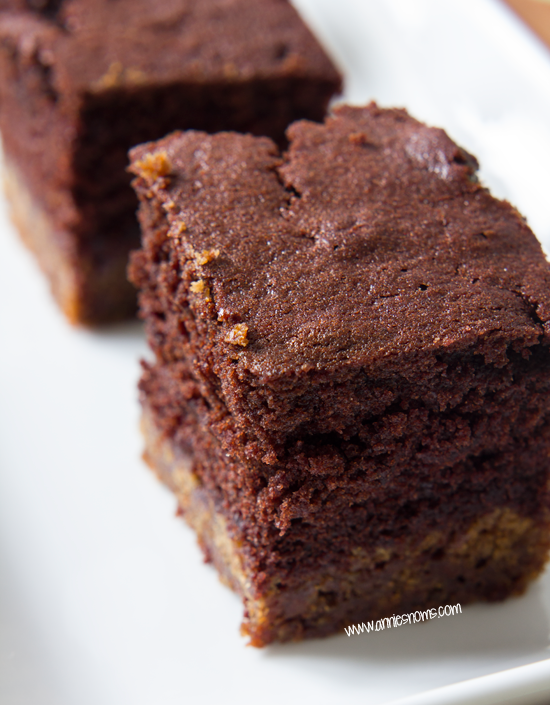 I've mentioned many times how my boyfriend is a weirdo as he doesn't like chocolate, but he loved these. The chocolate cake isn't too sweet at all, you get a delicious bite full of bittersweet chocolate cake and then the perfect contrast of a sweet, chewy cookie base. Seriously, you need to go make these now!
Enjoyed this post? Sign up to my weekly newsletter to ensure you never miss a post!
Cookie Cake Bars
Can't decide whether to have cake or cookies? Well, have both! These bars marry a dense, fudgy chocolate cake and a chewy chocolate chip cookie layer to create the best of both worlds!
Ingredients
For the cookie base:

12-15

homemade or store bought chocolate chip cookies;

enough to make 2 and 1/2 cups crumbs (they're better if they're a few days old!)

For the cake layer:

1

cup

plain flour

1/2

cup

good quality cocoa powder

2

tsp

baking powder

1

stick (113g) unsalted butter,

at room temp

1

cup

light brown sugar

2

eggs

1

tsp

vanilla extract

3/4

cup

milk,

I used skim
Instructions
Preheat the oven to 180C/350F and grease and line an 8x8 square baking tin.

Place the cookies into a mini food chopper and blitz until you have crumbs.

Tip the cookie crumbs into the greased tin and smooth until level with a spatula or wooden spoon.

Place in the oven for 8-10 minutes until ever so slightly browned on the edges and puffy.

Leave to cool whilst you make the cake layer. Sift the flour, cocoa powder and baking powder together in a small bowl, leave to one side.

Place the butter and sugar into a large bowl or the bowl of your stand mixer and beat until light and fluffy, about 2-3 mins on med-high speed.

Add in the eggs and vanilla, scraping the sides when necessary, then mix until well incorporated, 1-2 mins on med-high speed.

Add in the flour mix and mix on low until just incorporated, then add in the milk and mix until well incorporated and smooth.

Pour the batter on top of the cooled cookie base and smooth with a spatula or wooden spoon.

Place in the oven for 25-30 mins, then turn the oven down to 160C/325F and bake for a further 10-15 mins. In the final 10-15 minutes keep checking to make sure the cake doesn't burn. If the edges are getting a bit brown, cover them with foil. Cake is done when an inserted skewer in the centre comes out clean.

Leave to cool in the tin completely, before removing and slicing into 9-12 bars.

Cake bars will keep in an airtight container, at room temperature, for 3 days.
Notes
Recipe by Annie of Annie's Noms