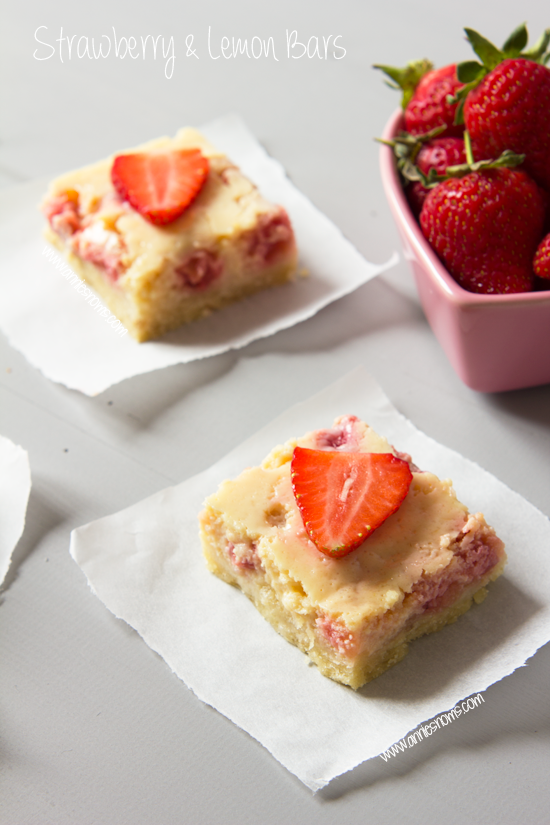 Good afternoon! Boy have I got a tempting treat for you today!!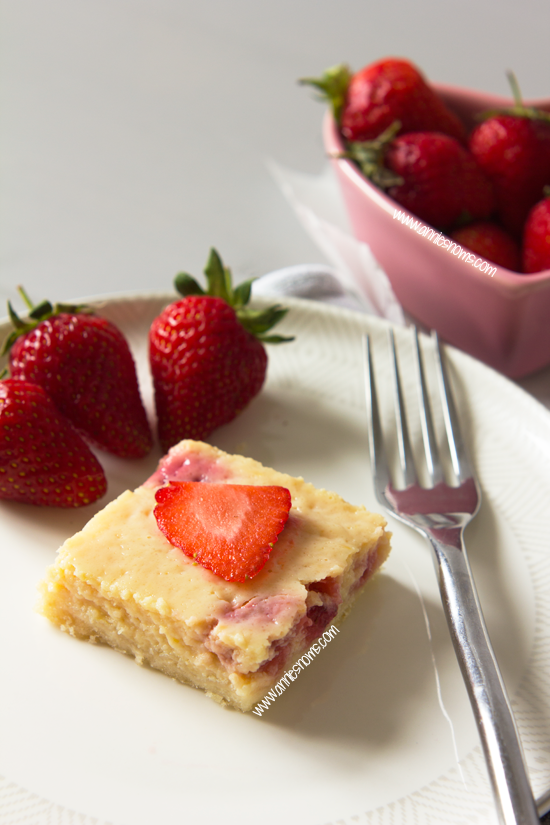 I've spent the last few days making photography boards and I can't believe I didn't do it sooner! It was soooo easy and they are effective as heck! Now I'm planning on making a few more in different colours, so then I'll have a base of backdrops, which I can just switch around!
I simply bought a pack of tongue and groove cladding (the 890mm tall ones – you don't even have to cut them!) – they come in a pack of 5 – We slid them into the grooves, nailed them onto a baton and there you have it!
Then I stained them; this one is grey, the other one I made is white. I was umming and erring over whether or not to distress them, I thought the grey looked good on its own, but after taking these pictures, I think I might, as it's hard to tell it's a wooden background :/
Anyways, back to the food…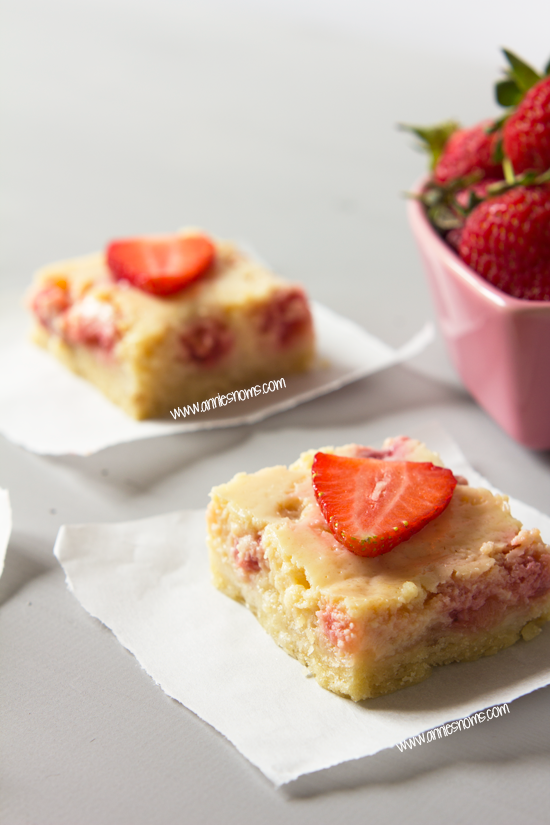 I simply adore strawberries. I'll eat them year round, but when it's actually strawberry season I go really mad as they are so much sweeter! Droooooool.
I already have a good few recipes planned using strawberries, so apologies in advance if you don't like them! :O
I've been eyeing up lemon bars for a while, but then I thought I'd add a sweeter note as sometimes lemon can be a bit too tart. I love tart foods and would happily eat a whole lemon bar, but my boyfriend prefers something sweeter to balance it out, so I added strawberries.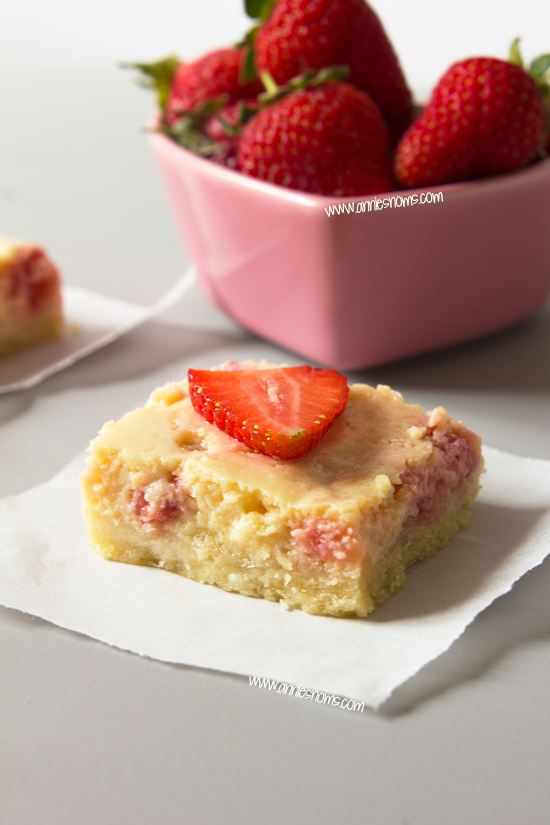 These add a sweet, juicy burst as you bite into one, whilst the lemon filling just melts in your mouth. These are the best fruit bars I've made, texture wise, they are just so smooth!
They almost look like custard when you bring them out of the oven, I was slightly apprehensive when I pulled them out as I was worried they were too soft, although they were springy, browned around the edges and just had a wobble in the middle, so I knew they were done, I'm just used to slightly firmer fillings!
I mixed a can of sweetened condensed milk, 2 egg yolks, the zest of a lemon and 3/4 cup of lemon juice together until smooth and then added the strawberries, which I'd tossed in 1tbsp of flour. It really is that simple. The condensed milk makes them sweet enough without any added sugar and the lemon juice makes them plenty lemon-y enough without additional flavourings!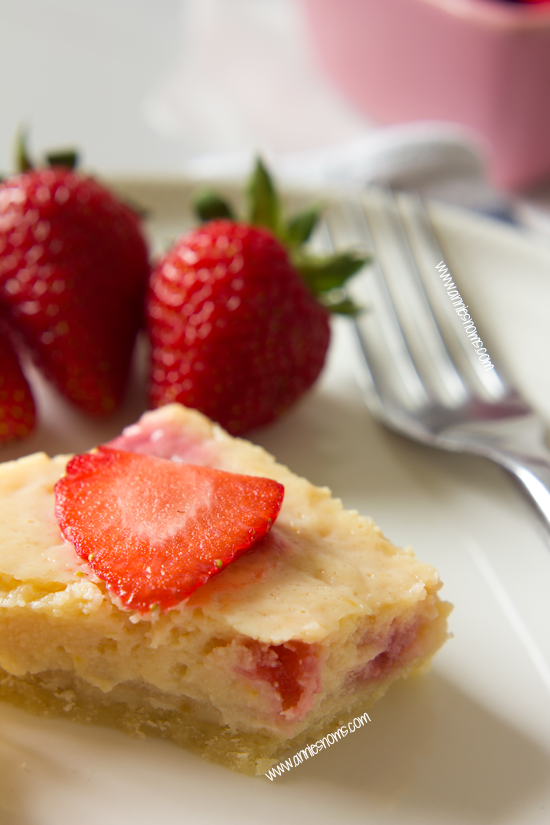 I was going to use blitzed biscuits as the base, but decided they needed the contrast of a crisp, shortbread base. I wrote the shortbread recipe a while ago and had used it a few times, but it really shines in this recipe!
I add a little cornflour to make it velvety and have the perfect butter to flour ratio, to ensure they have that snap everyone expects with shortbread!
So yeah, you should probably make these…
Enjoyed this post? Sign up to my weekly newsletter to ensure you never miss a post!
Strawberry and Lemon Bars
A crisp, shortbread base with a velvety lemon filling, packed with juicy strawberries - summer in one bite!
Ingredients
For the shortbread base:

1

cup

plain flour

1

stick (113g) unsalted butter,

at room temp

1

tbsp

cornflour

2

tbsp

icing sugar

1/2

tsp

vanilla extract

For the filling:

One 14oz/397g can sweetened condensed milk

2

large egg yolks

Zest of 1 lemon

3/4

cup

freshly squeezed lemon juice,

this was 5 lemons for me*

1

tbsp

plain flour
Instructions
Preheat oven to 180C/350F and grease and line an 8x8 square pan.

Place the butter, flour, cornflour, icing sugar and vanilla extract into a large bowl or the bowl of your stand mixer and mix on low-med speed until a dough is formed, dough will be quite soft, but do not over mix.

Tip the shortbread into the greased pan and level with a spatula or push it with your hands, I found that the most effective way!

Place in the oven for 15-20 minutes until lightly browned around the edges and slightly puffy.

Whilst the base is cooking, make the filling. Dice your strawberries and place them into a medium sized bowl, add in the 1tbsp of flour and toss until the strawberries are coated in flour.

Place the condensed milk and egg yolks into a large bowl or the bowl of your stand mixer and beat on med-high speed until smooth.

Add in the lemon zest and juice and mix until well combined.

Add in the coated strawberries and stir by hand until just combined.

Once the base is baked (it should be ready a few minutes before you finish the filling), leave to cool for 5 minutes before pouring the filling over the top.

Smooth with a spatula and place in the oven for 25-30 minutes until golden around the edges, springy to touch and it has just a wobble in the middle**

Leave to cool completely in the pan before transferring to a chopping board to slice into 9-12 bars.

Bars will keep in an airtight container, in the fridge for 2 days.
Notes
*I love a really tart lemon flavour, but my boyfriend prefers it slightly sweeter so change to 1/2 cup depending on preference. **It will look soft and a bit like custard, this is fine, they will firm up when cooling. Recipe by Annie of Annie's Noms