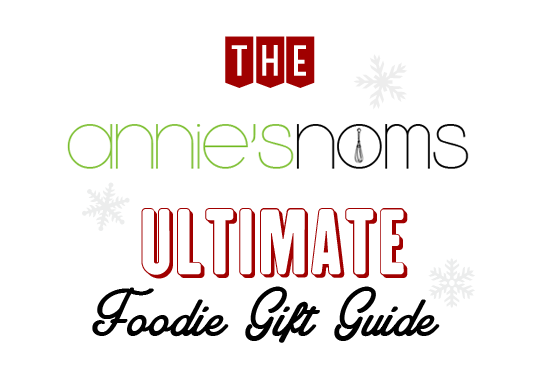 So… it's that time of year again.
You know the one. Where you feel like tearing your hair out because in this day and age most people have everything they need and you have no idea what to get them for Christmas.
Today, I'm sharing with you a bunch of gift ideas for the foodie in your life.
Basically, I'm sharing my mental wish list… 😀
Some cute, some practical, some weird. Hopefully it'll give you some ideas! (And maybe OH if he reads it…)
To start with, some kitchen accessories. I mean, you can never have too many cute measuring cups, bowls, cake stands…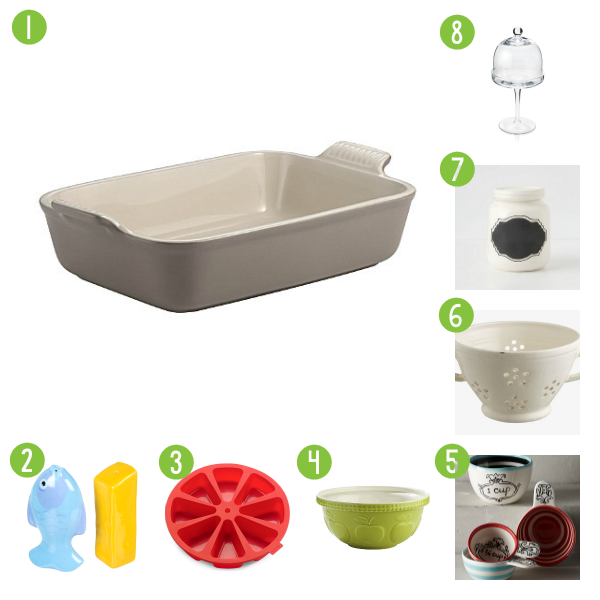 1. Le Creuset Stoneware Rectangular Deep Dish, Selfridges  2. Fish and Chip Salt and Pepper Shakers, Paperchase  3. LEKUE Individual Cake Portion Mould, Selfridges  4. Mason Cash Mixing Bowl, Selfridges  5. Crowned Leaf Measuring Cups, Anthropologie  6. Ceramic Colander, Habitat
7. Chalkboard Spice Jars, Anthropologie  8. Domed Cake Stand, Oliver Bonas
Now some slightly more random kitchen things. Popcorn maker? Waffle maker? (My new favourite kitchen gadget!) Here are my picks…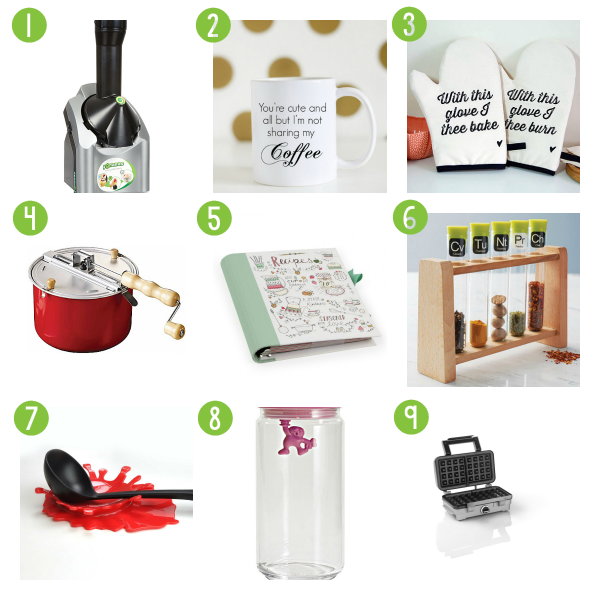 1. Yonanas Healthy Frozen Dessert Maker, Selfridges  2. You're cute and all… mug, Etsy  3. With this oven glove… Oven Mitt Set, Notonthehighstreet  4. Eddingtons Stovetop Popcorn Maker, Selfridges
5. Hand Drawn Recipe File, Paperchase  6. Scientific Spice Rack, Notonthehighstreet  7. Splash Spoon Rest, IWOOT  8. Alessi Gianni Glass Storage Jar, Selfridges   9. Cuisinart Waffle Maker, Amazon
And now the downright cute. Oh, yeah, and some awesome cookbooks from fellow Food Bloggers! 😀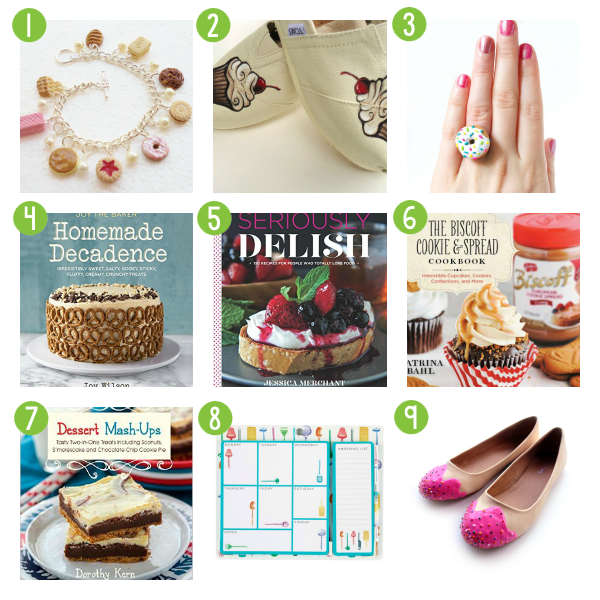 1. Cookie Charm Bracelet, Etsy  2. Vanilla Cupcake Toms, Etsy  3. Sprinkle Donut Ring, Etsy
4. Homemade Decadence by Joy Wilson, Amazon  5. Seriously Delish by Jessica Merchant, Amazon
6. The Biscoff Cookie and Spread Cookbook by Katrina Bahl, Amazon  7. Dessert Mash-Ups by Dorothy Kern, Amazon  8. Utensil Meal Planner, Paperchase  9. Pink Sprinkle Flats, Shoe Bakery
Lastly, a few random things which I found after I found the above!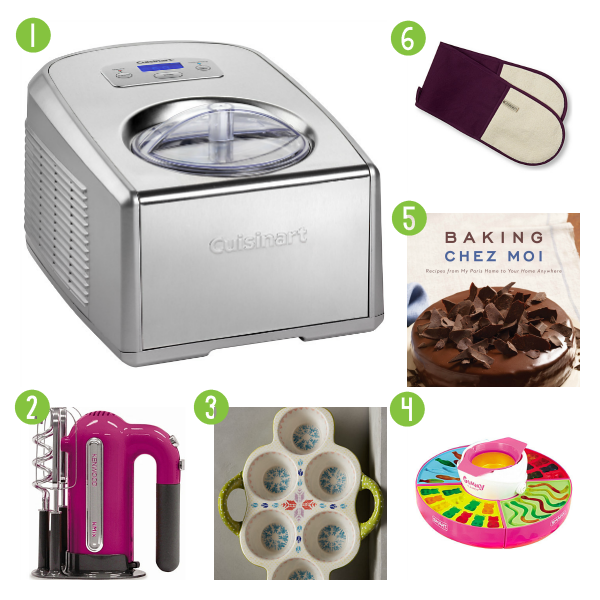 1. Cuisinart Professional Ice Cream Maker, John Lewis  2. kMix Hand Mixer, Selfridges  3. Muffin Pan, Anthropologie  4. SMA Gummy Bear Maker, Selfridges  5. Baking Chez Moi by Dorie Greenspan, Amazon  6. Le Creuset Double Oven Mitt, Selfridges
So, there we have it! I hope you gained some inspiration or maybe you found the perfect gift in my guide already?!
A few of these picks I actually own and can't recommend enough – kMix Hand Mixer, Seriously Delish, Dessert Mash-Ups, Waffle Maker and Splash Spoon Rest – these products are just wonderful, no I'm not being paid to say this, I bought and chose to use all of the above and love them!