I created this Cranberry and Orange Stuffed Roast Duck alongside Gressingham Duck as an alternative to the traditional Turkey Christmas Dinner. Stuffed with fresh fruit and served alongside honey roasted parsnips, this is succulent, tasty and festive and shows that you don't have to always follow traditions!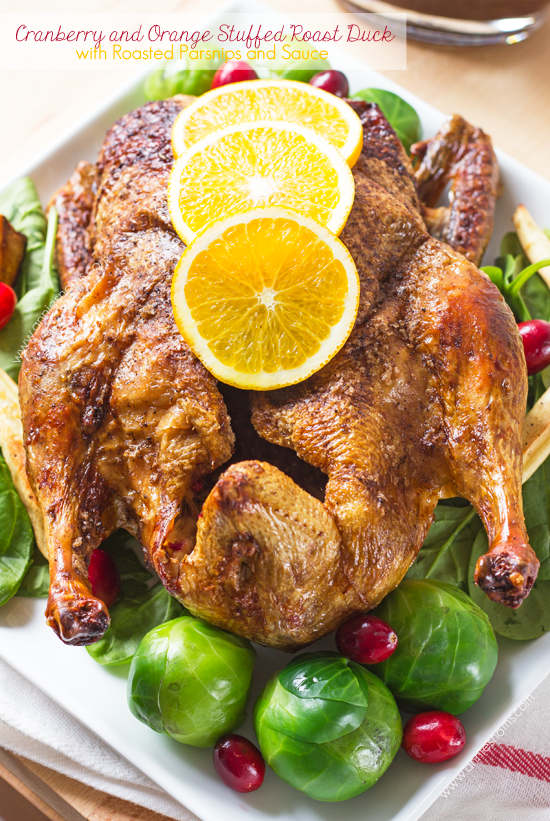 Me again!!
Haha, sorry are you bored of all the food I'm throwing you way yet? 😉
This is something very different, but equally as delicious!
A while back, I created an Asian Style Duck Salad for Gressingham Duck and a few weeks ago they contacted me again to create an alternative to the traditional Turkey for Christmas dinner.
I had so much fun creating the last recipe, I jumped at the chance to challenge myself and create a recipe for a stunning, festive centre-piece for your Christmas table.
It also means we will have had 2 Christmas dinners by 26th December which is no bad thing when you love food as much as me 😉
Head on over and get the RECIPE! 😀
Back tomorrow with more festive treats!