Soft, lemon muffins made with yoghurt and filled with gorgeous pockets of oozing lemon curd in the centre.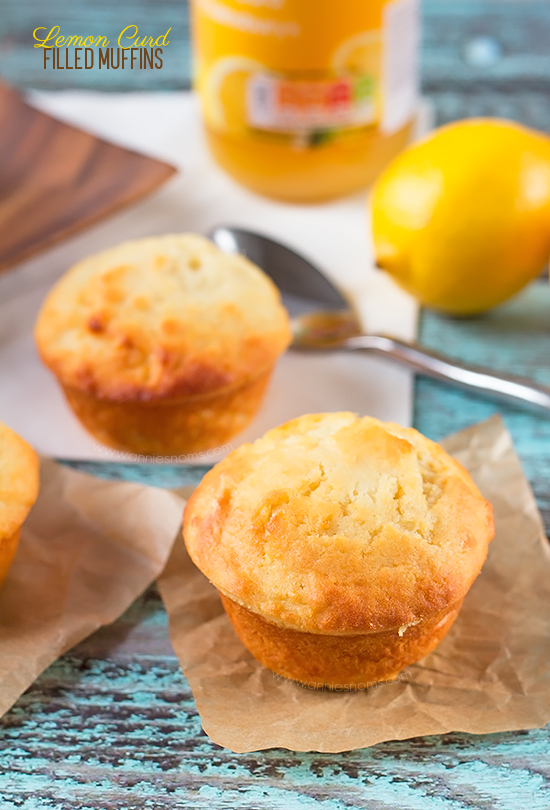 Good Morning!
Today, it's time for Group C's Secret Recipe Club reveal!
This month, I was assigned Nicole's blog, PicNic, and to begin with I headed straight to her about me page!
Nicole is from New Zealand and currently studying for her PhD in Biochemistry/Neuroscience – WOW! I thought my degree was intense, but I can't even imagine how much work a PhD in science is!
She has also realised that she would love to make food blogging her career though – as someone who is currently in the process of changing from a hobby blogger to a professional one, I say go for it, but be prepared to work your butt off!
60+ hour weeks? Always having washing up to do? Finding flour in every nook and cranny of your house? Feeling like you never want to see Twitter again after scheduling for 6 hours? CHECK! Haha, but genuinely it is the best decision I ever made and even though it's a lot of work, it's worth it, so you go girl!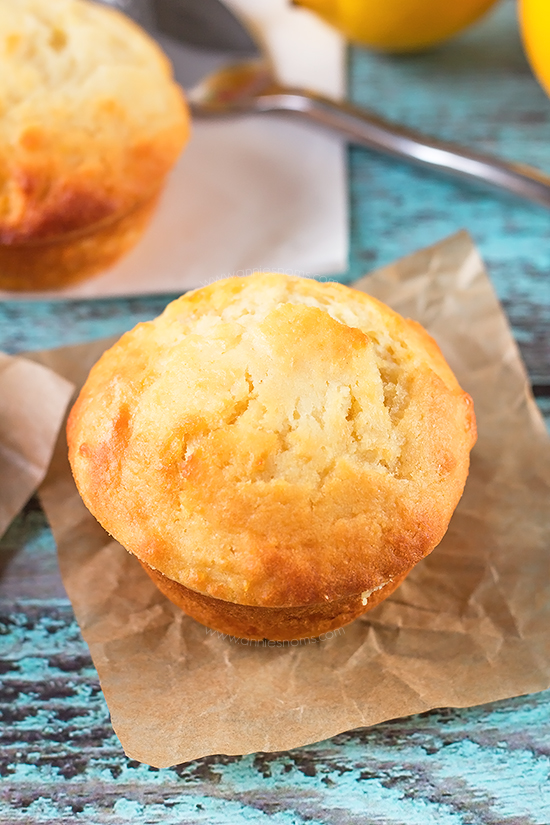 Now, onto FOOD! This month I wanted to keep it sweet. Quite often, I choose a savoury SRC recipe as I like to challenge myself and keep variety on my blog. However, there were so many recipe to choose from, I quickly realised I was going to end up making a sweet recipe!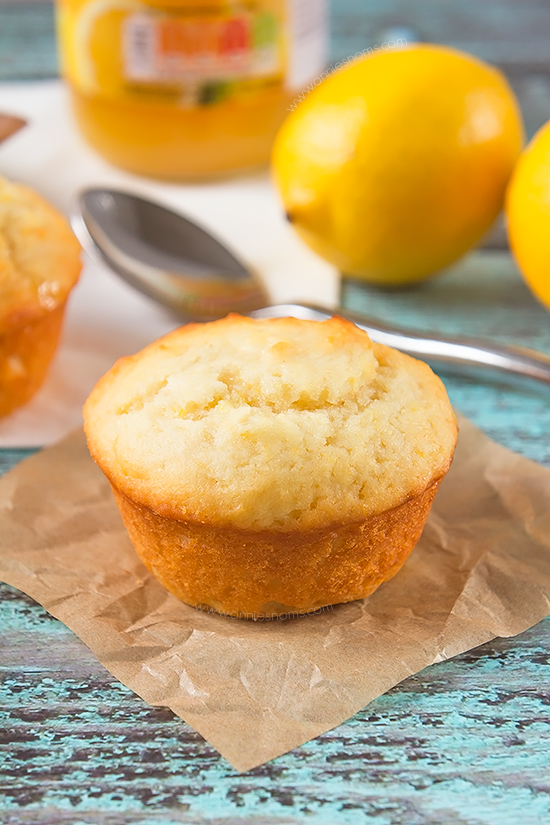 Chocolate Orange Fudge anyone? Or maybe Rolo Brownies, these Raspberry Slices, or this Chocolate Mud Cake?
As you can see, I had quite the decision to make! In the end I went for these Lemon Muffins and I'm so glad I did!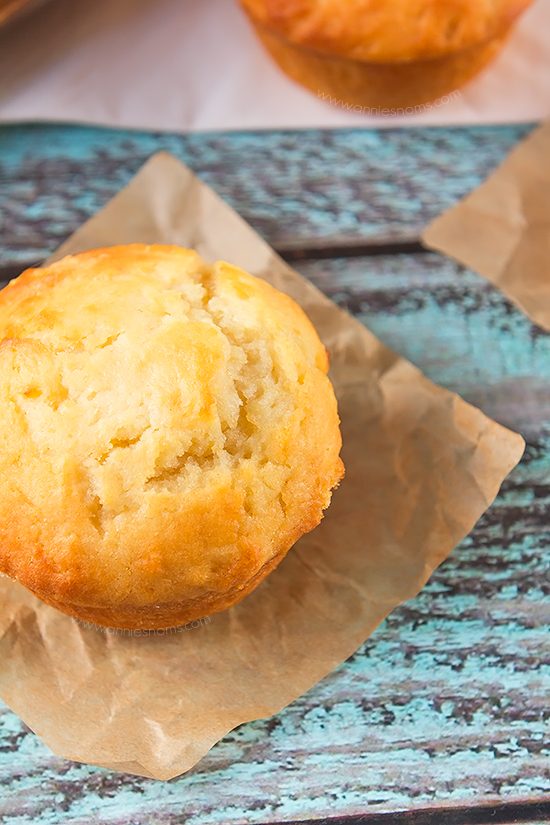 These muffins caught my eye because they had lemon curd inside them and because they used yoghurt in the muffin batter.
Sometimes it's the simple things…
Want to know what else I loved about these muffins? The fact they had lemon juice and zest in the batter as well, so you get a triple hit of lemon!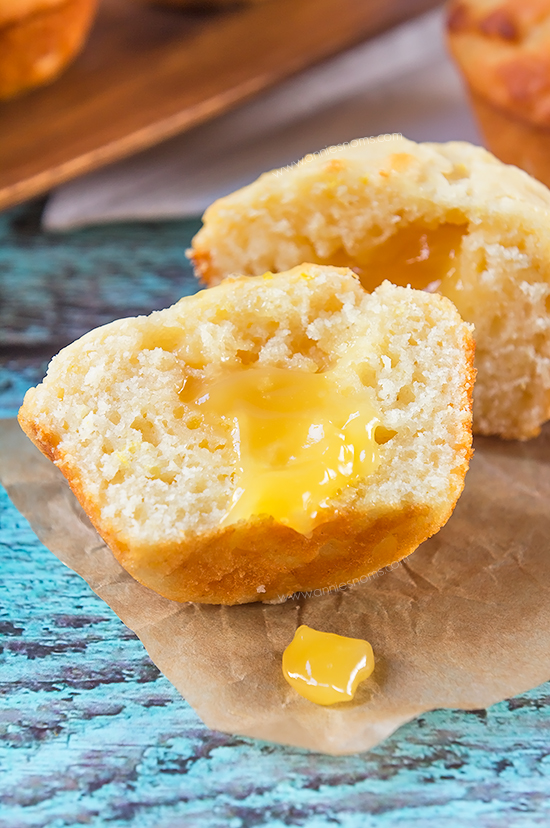 Lemon lover's unite – these are the muffins for you!
Am I the only one who ends up eating more lemon curd than actually goes in the muffins?
It's like "Spoon of curd for the muffin, spoon of curd for me, spoon for the muffin, spoon for me…."
#foodbloggerproblems.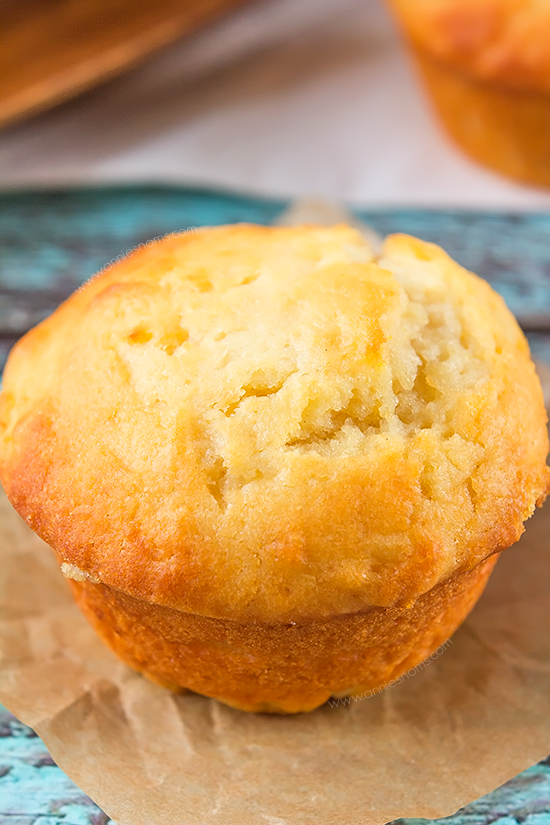 Miraculously I actually ended up with 12 muffins filled with lemon curd and only a small sugar high. 😉
After waiting for them to cool for 2.85 seconds, I could wait no longer and went right in. Amazing. Oozing lemon curd, soft, sweet, lemon packed muffin – I was in heaven. Even if it was molten hot.
One day, I'll learn to have some patience.
When they did cool completely, I just had to try another one… and another one. These are honestly so good! Some of the best muffins ever – you should totally go make them!
Enjoyed this post? Sign up to my weekly newsletter to ensure you never miss a post!
Lemon Curd Filled Muffins
Soft, lemon muffins made with yoghurt and filled with gorgeous pockets of oozing lemon curd in the centre.
Ingredients
2 1/2

cups

(350g) self raising flour

3/4

cup

(150g) caster sugar

Zest of 1 large lemon

1/4

cup

(60ml) lemon juice

1

cup

(240g) fat free yoghurt,

I used Greek as it was all I had

1/2

cup

(120ml) vegetable oil

2

large eggs

1

tsp

vanilla extract

6

tbsp

lemon curd
Instructions
Preheat oven to 190C/375F and grease a 12 hole muffin tin.

Place the flour, sugar and lemon zest into a large bowl and stir until just combined.

Place the lemon juice, yoghurt, vegetable oil, eggs and vanilla extract into a jug and beat lightly.

Pour wet into dry and mix by hand until just combined and there are no lumps of flour - don't be tempted to overmix your batter otherwise you'll have rubbery muffins!

Fill each muffin hole half way and then place 1/2tbsp of lemon curd into each muffin hole, pressing it into the batter ever so slightly.

Top each muffin with the remaining batter, each hole should be filled level.

Place in the oven for 15-20 minutes until risen, golden around the edges and an inserted skewer into the centre comes out clean.

Leave to cool in the pan for at least 10 minutes, before transferring to a wire rack to cool completely.

Once cooled, muffins will keep in an airtight container, at room temperature for 4 days.