This Classic Lemon Drizzle cake is an absolute must make! The softest, most tender lemon zest packed cake is then covered in a mixture of lemon juice and sugar to create the most amazing lemon lover's loaf cake!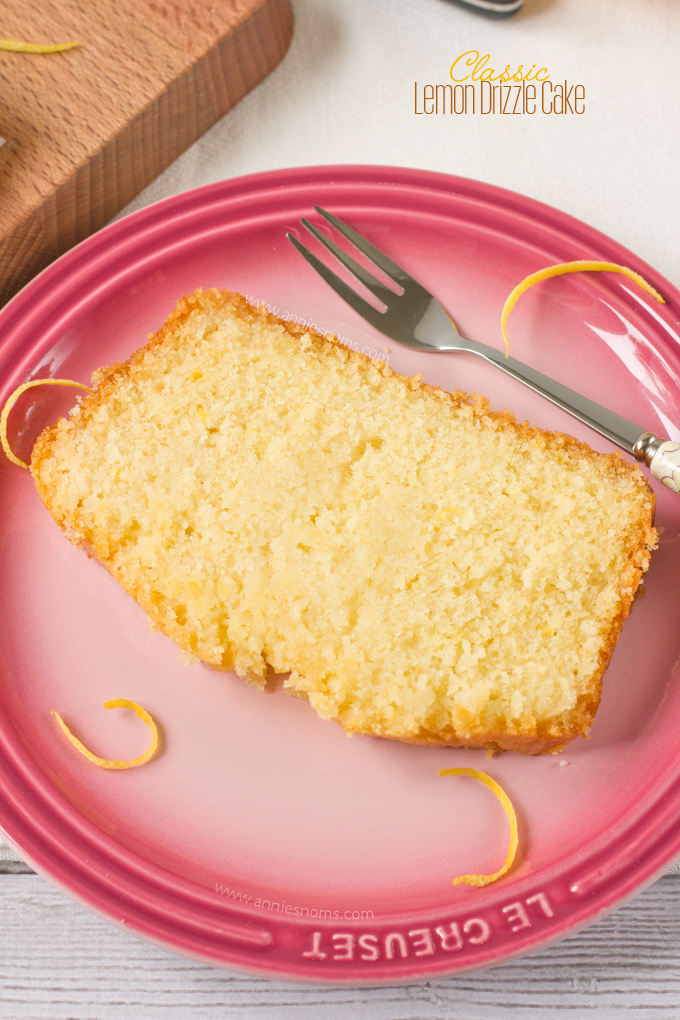 Is it just me or are lemons from Costco on steroids? They are HUGE.
I mean, I know Costco is for bulk buying, but the pack I just got? The lemons are almost the size of my entire hand. And let me tell you, I do not have delicate lady hands. I inherited my Dad's big, square hands. #randomfactalert – I can span over an octave on a piano (not that I can actually play it…)
Mind you, at almost 6ft tall, I would look ridiculous with small hands.
Anyway. Lemons. Love them? Hate them? Feel so-so about them?
Today's recipe is most definitely for the lemon lover's out there! It's an absolute classic that I truly believe everyone should make at least once in their life!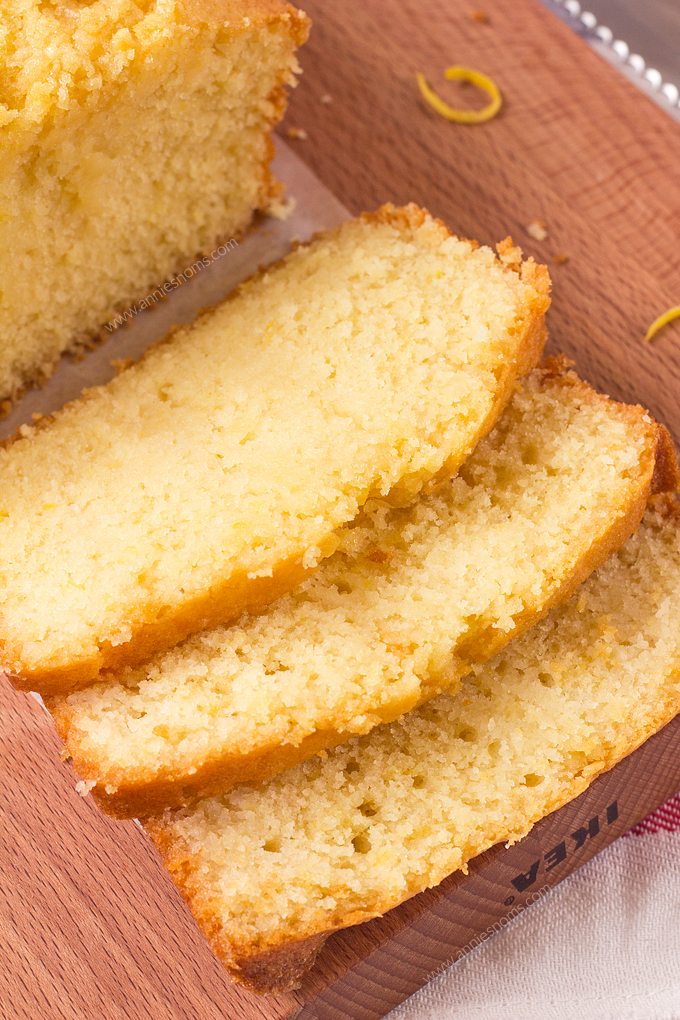 There's the zest of two large (I mean standard large, not Costco-steroid-large) lemons in the cake itself and then I made a glorious tart, yet sweet lemon juice mixture to pour all over the cake.
I know you hate the word so I apologise, but moist. This cake is just so moist, it's unbelievable.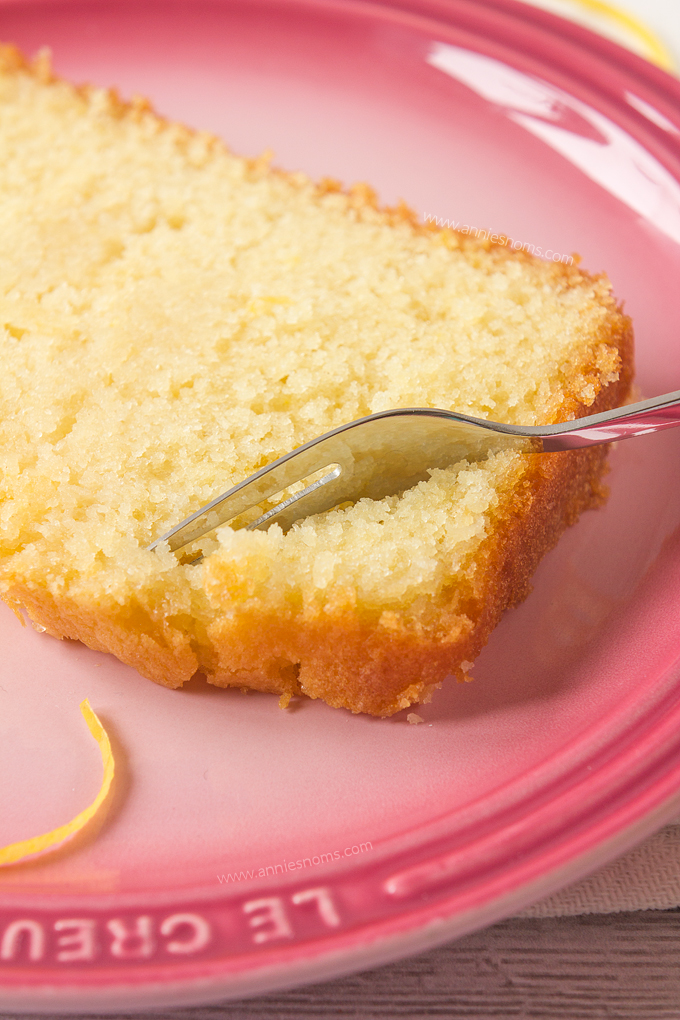 Pouring the drizzle over the cake whilst it's still warm just takes this cake to another level! The cake really does absorb it all like a sponge. And then the top.
Oh Lord, it gets sticky, sweet, tart, lemony, DIVINE.
I just wanted to face-plant the whole thing.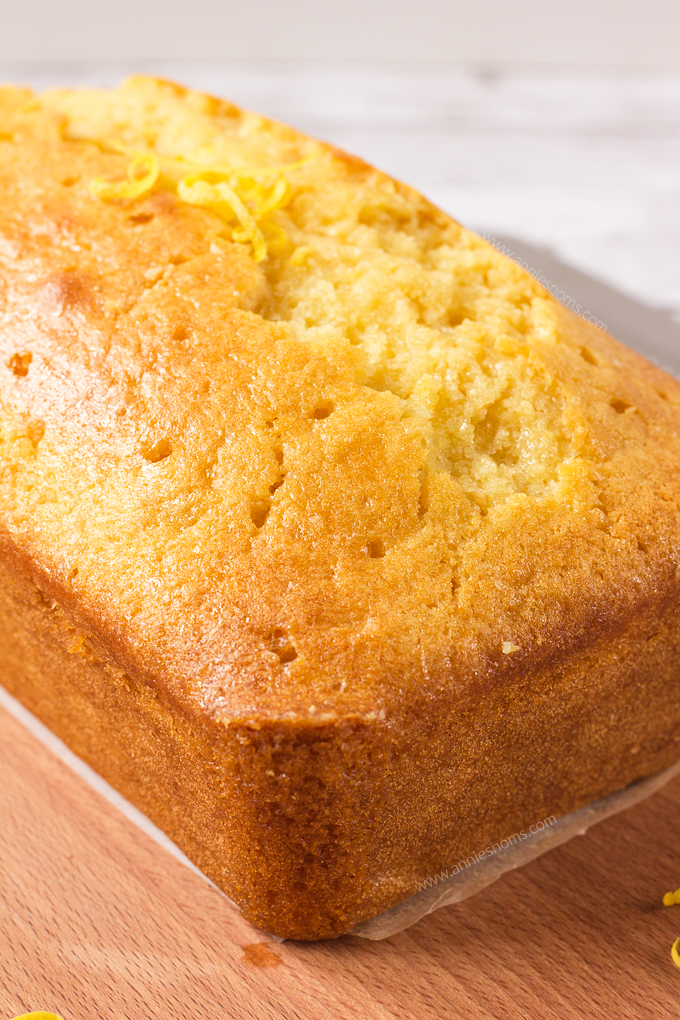 For something which tastes so insanely delicious, it's also ridiculously easy to make! It's basically a plain loaf cake with lemon.
I bet you already have allllll the ingredients in the kitchen right now.
Which means you can run out and go make this cake now because it is make-it-then-devour-it-whilst-it's-molten-hot good.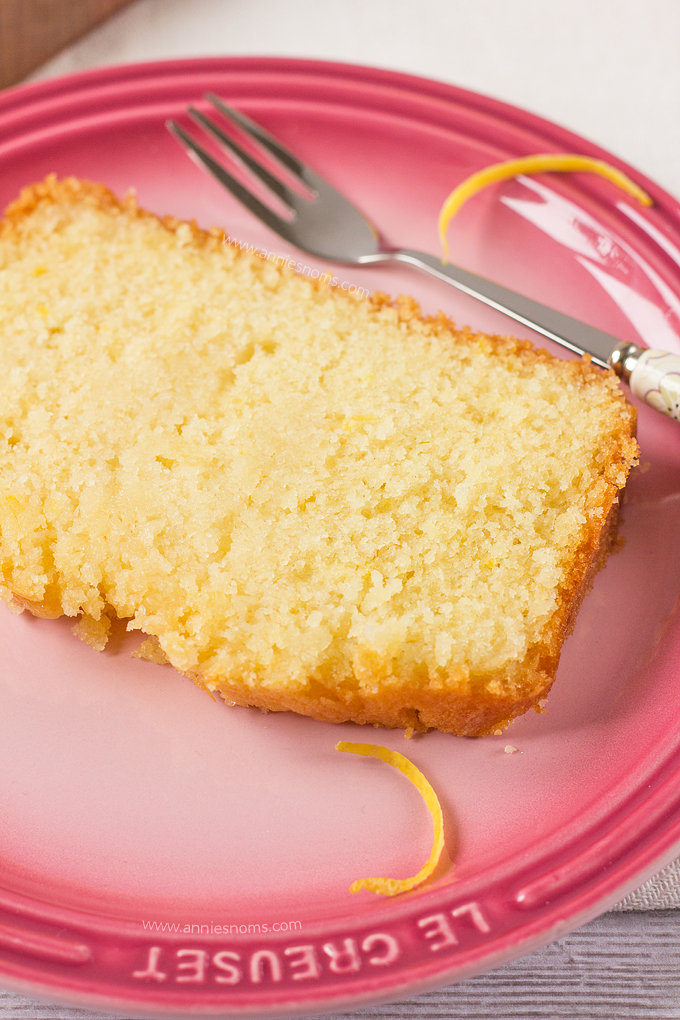 Do you get the sense that I'm a little lemon crazy?
I just can't get enough! The fresh, tart, sour fruit brings dishes to life. And who doesn't love their bright yellow hue?!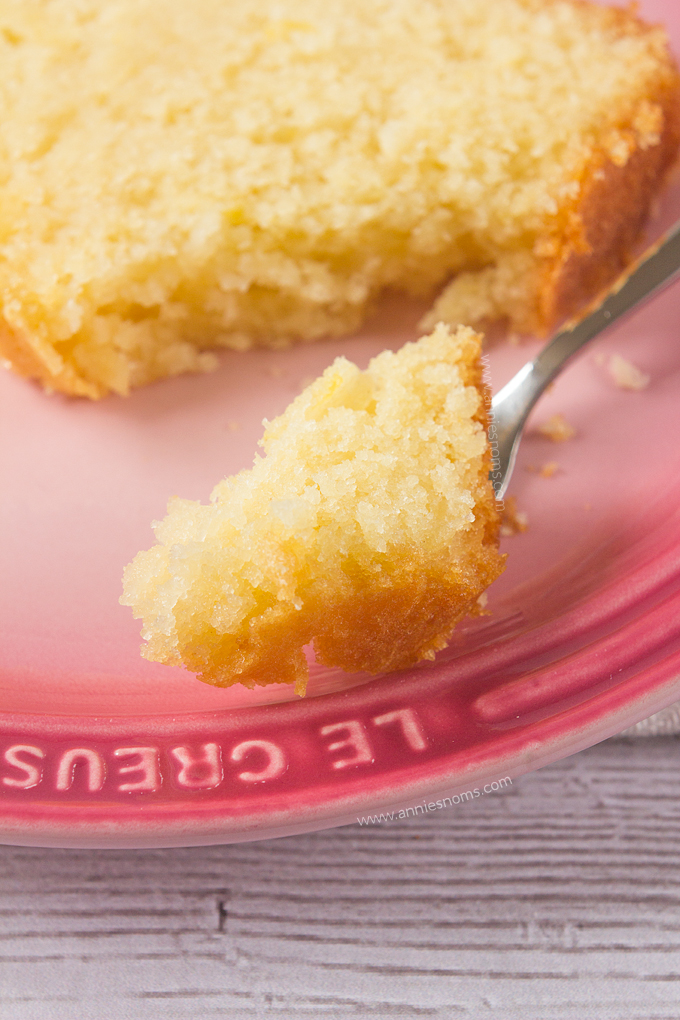 I'm obsessed. I want to eat all the lemon things. If I'd have kept this cake in the house longer than 24 hours, I think it's highly likely I would be in a lemon and sugar induced coma.
Luckily for my waist (and my blood pressure), whilst keeping three slices for us, OH took it to work and it disappeared seriously quickly!
OH didn't even get a slice! But he had one when he got home and he loved it too! It's a new favourite for him! Which is also a win for me, since half the time he doesn't "do cake".
I'm off to create more lemon goodness, but you should definitely go and make this cake. Like yesterday. 😉

Classic Lemon Drizzle Cake
This Classic Lemon Drizzle cake is an absolute must make! The softest, most tender lemon zest packed cake is then covered in a mixture of lemon juice and sugar to create the most amazing lemon lover's loaf cake!
Ingredients
For the cake:

2

sticks (226g) unsalted butter/margarine

1

cup

(200g) caster sugar

Zest of 2 large lemons

1/2

tsp

vanilla extract

3

large eggs

2 1/2

cups

(350g) plain flour

2

tsp

baking powder

Pinch of salt,

ONLY if you're using unsalted butter

3/4

cup

(180ml) milk

For the lemon drizzle:

Juice of 2 large lemons;

this was around 120ml juice for me

1/2

cup

(100g) caster sugar
Instructions
Preheat oven to 160C/325F and grease and line a 2lb loaf tin.

Place butter/marg, sugar and lemon zest into a large bowl or the bowl of your stand mixer. Beat until light and fluffy, about 2 minutes on med-high speed.

Add in the eggs and vanilla extract and mix until well incorporated, scraping down sides as necessary.

Add in the flour, baking powder and salt, if using, and mix on low until it starts to incorporate. Then stop mixing and add in the milk and mix on a medium speed until well combined and smooth.

Tip the batter into your lined loaf tin and smooth until level with a spatula/wooden spoon.

Place in the oven for 65-75 minutes, until risen, golden and an inserted skewer into the centre comes out clean.

Whilst the cake is baking, place 1/2 cup sugar and lemon juice into a jug and place it by the side of your oven to warm slightly. (If you can, if not, microwave it for 30 seconds just before pouring).

Once the cake is baked, remove from the oven and use a skewer to poke holes all over the top of the cake (push the skewer all the way in). Then slowly pour your lemon juice and sugar mix all over the cake, allowing it to absorb before adding more - you don't want to pour quickly and for it all to flood out!!

Leave to cool in the tin completely before transferring to a cutting board to slice into 12-14 slices.

Cake will keep in an airtight container, at room temperature, for 4 days.
Notes
Recipe by Annie of Annie's Noms