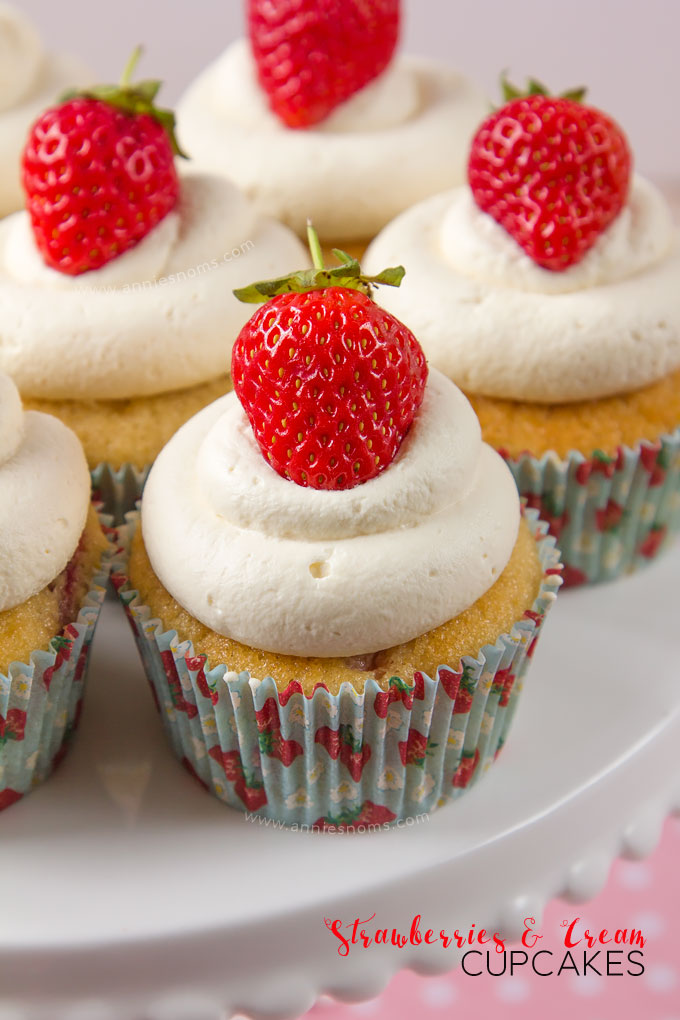 Hey everyone! Sorry for the blog being quiet this past week, I had some pretty bad news from the Doctor, so I'm trying to come to terms with that and I'm also in a lot of pain, so I've been told to rest…
I'm sure you're aware how difficult that is for me. I'm usually doing a million things at once!
Anyway, today I'm sharing these gorgeous, Summery Strawberries and Cream Cupcakes over on Reasons to Skip the Housework today!
They are super easy to make and have chunks of fresh strawberries inside and on top of the cupcakes. Oh and that topping? Sweetened whipped cream. To. Die. For.
So, head on over to get the recipe here!


I link up at these great Link Parties!