Rich and creamy Gingerbread Hot Chocolate spiked with all the very best gingerbread spices. The perfect festive drink!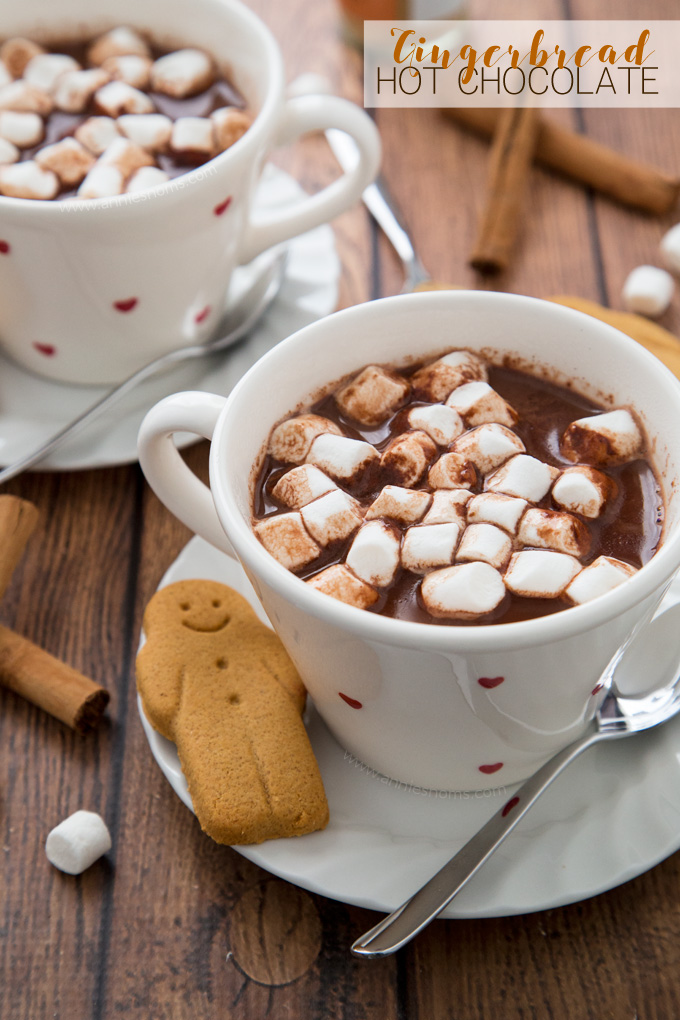 I feel like I might be in denial that there's only 2 and ½ weeks until Christmas. I mean, I'm going through the motions; buying presents, writing cards, baking festive dessert… BUT in my head I'm like "Noooo, we just celebrated New Year, right?"
I can't be the only one who cannot comprehend that this year is almost over?! I know I say it every year, but it really is like time speeds up. This year has been the quickest by far! It's ridiculous!
In some ways I'll be glad to wave goodbye to 2016 and it does mean that our wedding is getting closer and closer which is exciting, but I'd just like time to slow down a little now please?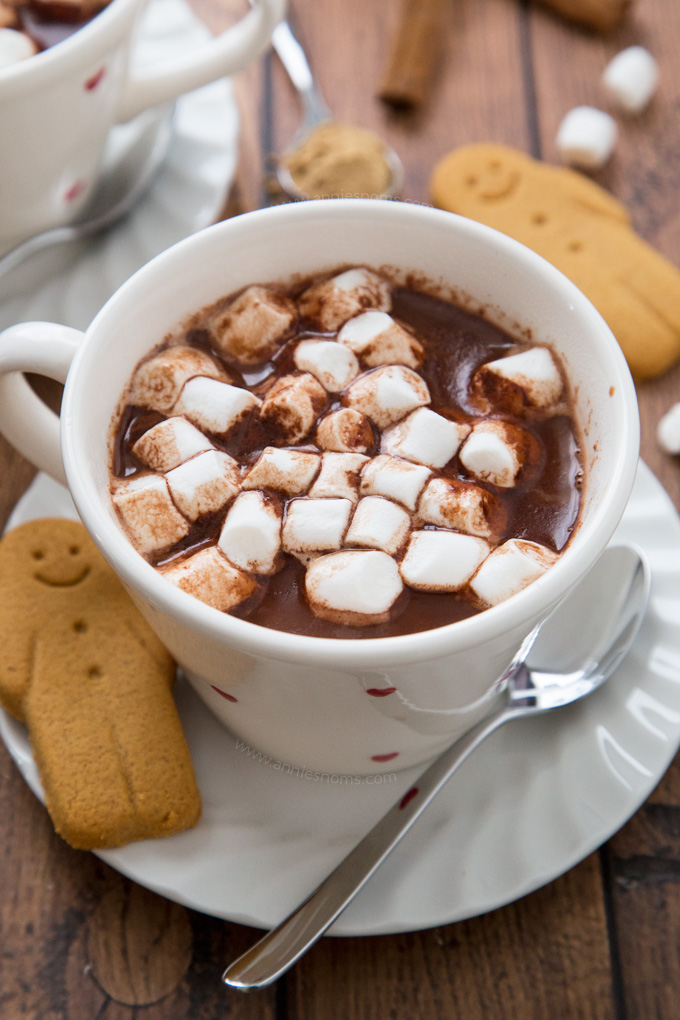 Anyway, when it's cold out, I love to stay indoors and get cosy on the sofa with a cup of hot chocolate. So, I thought I'd make a festive version: Gingerbread Hot Chocolate!
Because there's only one way to make hot chocolate better and that's to make it Christmassy!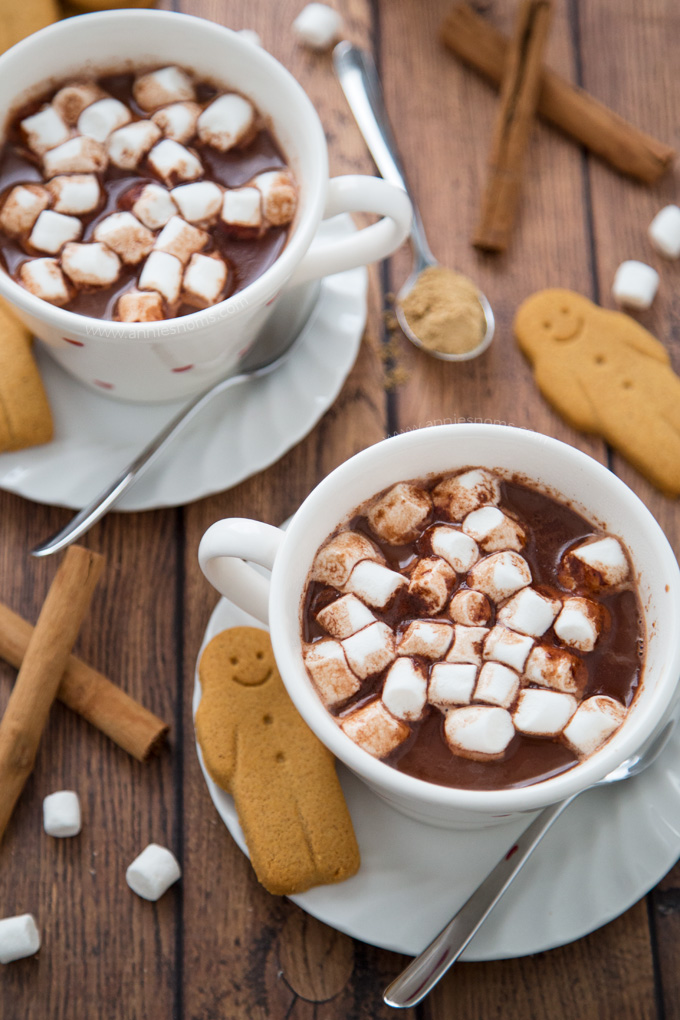 I made a rich hot chocolate and then added plenty of gingerbread spices to make this a hot chocolate that packs a real flavour punch!
To finish off I made sure to add plenty of mini marshmallows because I am that person who cannot have hot chocolate without marshmallows haha!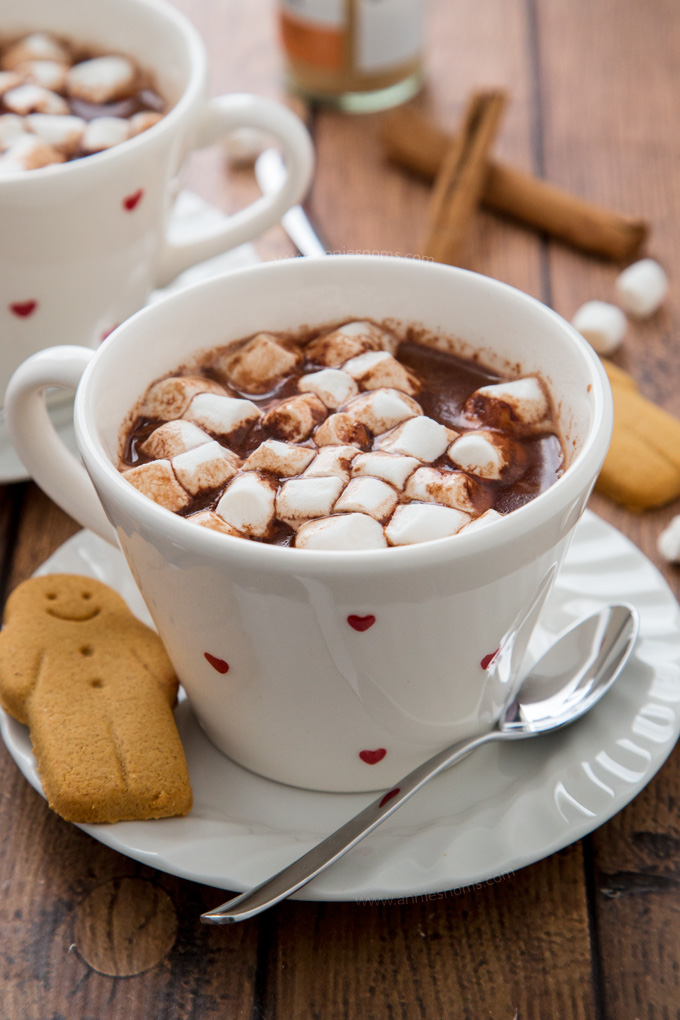 The spices just make this hot chocolate out of this world! You get that tingle on your tongue from the ginger and the contrast of the sweetness from the marshmallows I sprinkled on the top.
This beverage truly is the perfect balance between sweet and spicy!
Serve with gingerbread men cookies, sit back and enjoy!

Gingerbread Hot Chocolate
Rich and creamy Gingerbread Hot Chocolate spiked with all the very best gingerbread spices. The perfect festive drink!
Ingredients
3

tbsp

cocoa powder

3-4

tbsp

light brown sugar,

add to taste

Pinch of salt

1/2

tsp

ground ginger

1/2

tsp

ground cinnamon

1/4

tsp

ground allspice

1/8

tsp

ground nutmeg

2

cups

(480ml) milk

1/2

tsp

vanilla extract

Mini marshmallows/gingerbread men/whipped cream,

to serve, optional
Instructions
Place the cocoa powder, sugar, salt and spices into a medium sized pan and whisk together briefly.

Turn the heat on low-medium and then gradually add the milk, whisking as you go, until there are no lumps of cocoa powder in the mixture.

Bring to a simmer, being careful not to boil, stirring frequently.

Divide between two mugs and top with whipped cream/marshmallows, if desired.

Serve with a gingerbread man cookie and enjoy!


I link up at these great Link Parties!