Hi, I'm Annie and I'm the writer, recipe developer and photographer behind Annie's Noms!
Seven years ago, I didn't know my brownies from my chocolate cakes. Then I moved in with my now husband, got my own space and got the serious baking bug… Annie's Noms is my online kitchen, showing you that if I can learn to bake, then anyone can! I want to show you that simple ingredients and recipes can become spectacular desserts which everyone will fall in love with!
My tag line is "Real, Honest, Baking" and that's exactly what you'll find here. You'll find I'm incredibly honest and if something went wrong I'll tell you and then I'll let you know what I did to change it the next time. There are no magic tricks here; what you see is what you get; everything homemade, from my kitchen! I also like to share bites of life, so you'll find sprinklings of the funny things that happen to me here too!
I believe in from scratch baking, so you won't find any cake mixes here. However, I do have a limit: life is too short for homemade puff pastry!! 😀
You'll find anything from cookies to ice cream here – and everything in between, so have a good look around and enjoy!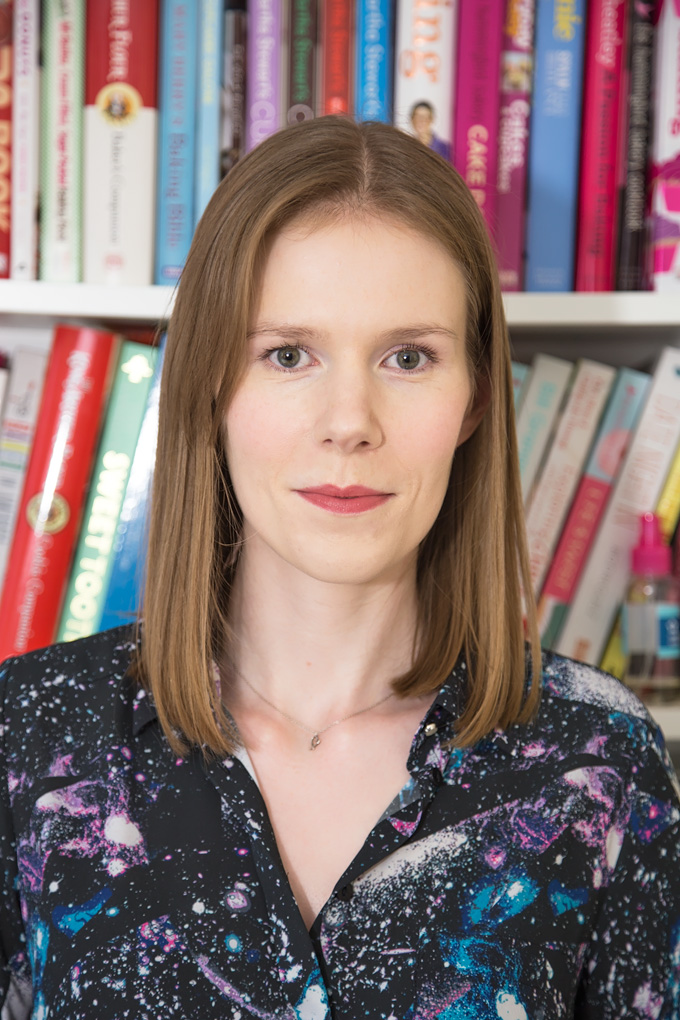 A little more about me:
I love baking, reading, makeup, tennis and Motorsport. If I'm not madly jotting down recipe ideas or flavour combinations, I can more than likely be found with my head in a book!
I'm slightly addicted to sparkly, glittery things: shoes, bags, tops, nail polish… My motto is "sparkles are always appropriate".
I can be a little shy at first, but once you get to know me you'll probably wish I'd just shut up! I'm laid back, light-hearted, fiercely loyal, quick witted and have a very sarcastic sense of humour. I poke fun at myself and think life is too short to be uptight and not enjoy yourself.
I'm hoping that blogging my culinary adventures will act as some sort of therapy for me. I've been living with an eating disorder for 8 years. I've been "out" for five years now and in that time, I've got a lot better. No, I'm not 100% "fixed" and I'm not sure I'll ever have a completely normal relationship with food, but by being in the kitchen and having to think about food, I'm trying to teach myself not to be scared anymore.
I have a degree in design, however, baking is where my heart truly lies and I am now a freelance food photographer, recipe developer and baker in a shop. I worked solidly from home for 4 years, but after losing our dog in April 2017, I wanted to get a part time to job to get out of the house because I was becoming reclusive; so I bake three times a week in a shop!
I'm probably not your average 26 year old… No parties or drinking for me and I already have my own house. I'm tee-total and would much rather be at home, snuggled up on the sofa with my husband and a mug of hot chocolate. I'm a complete home body and not afraid to admit it.
My family often joke that I'm mentally 40 and I think they're probably right, but I don't mind one bit! I'm incredibly lucky to be happy, relaxed and settled in all areas of my life.
I'm a newlywed! After almost 7 years together, Mr N and I married in February 2018 in Lapland! It was absolutely freezing, but so worth it for the most perfect day and stunning photos! I wrote a whole post about it here. It was the most amazing day surrounded by a select few friends and family members who we really wanted there <3
 You can contact me via the 'Contact Me' page or by emailing me: annie[at]anniesnoms[dot]com